Sunday 17 September. New Forest Awayday Ride
The weather today was mainly cloudy in the morning with a little very light rain in the afternoon clearing to sunshine.
Arthur was the leader and we met for Elevenses at The Old Bakehouse Cafe, Eling near Totton. Arthur and Lynn and Martin Hines went there by car. I went by train to Southampton Station where I was met by Graham who lives close by. We took back streets and cyclepaths for the 5 mile ride to Eling. We got to the Cafe 20 minutes early but managed to arrive at the same time as the other 3.
Eling is ideally situated on the edge of countryside with back roads leading to the New Forest.. There were a lot of cyclists riding in the other direction taking part in a Sportive called the New Forest Rattler. There were about 600 entrants. One was held up briefly by a wandering pony enjoying the road.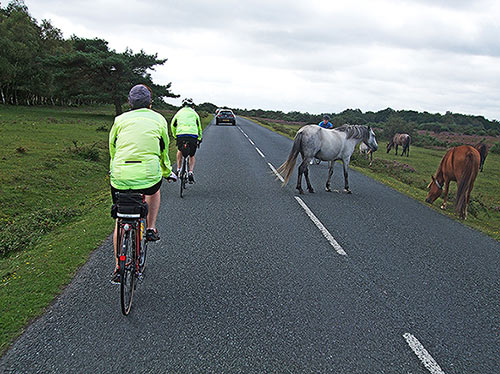 We continued to Beaulieu for a lunch stop with some quite large portions.
As we left we were chased by some very deep black clouds. In the event though the rain, at least in this area, was very light and short lived, hardly enough to wet the roads. We stopped for tea at Butlers Hard Cafe and by the time we left the sun was breaking through.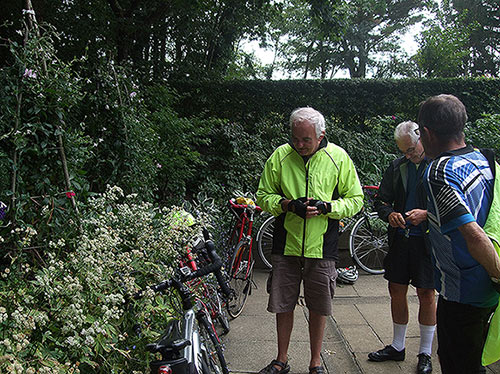 We returned on a similar route with more wandering ponies spotted on the way back.
We returned to Eling for a second tea break. I would estimate that certainly for those coming by car the time in cafes was well in excess of the time spent cycling. I gave a miss to the second tea to cycle back to Southampton for the train to Chichester.
The ride was 26 miles. My mileage with the addition of rides to and from stations was 45.
My latest picture to be uploaded is one of a new underground tunnel from Kings Cross opened in June which has LED coloured moving lights in the wall creating a rainbow look.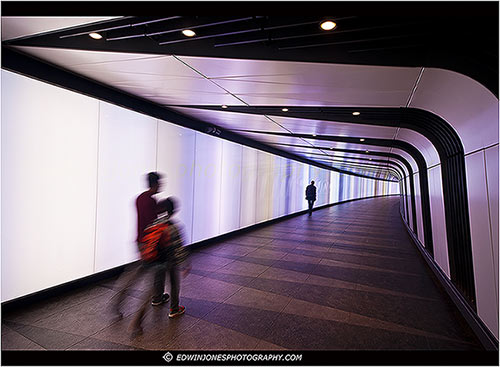 For a larger picture and more details see https://www.flickr.com/photos/edwinjones/14707679719/in/photostream/
Early Wednesday morning the total worldwide photo views of my pictures on Flickr rolled over to One million.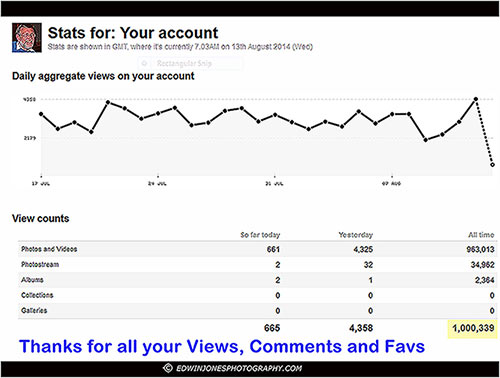 For more details see https://www.flickr.com/photos/edwinjones/14884977916/in/photostream/
Edwin
Posted by RideLeader at 20:40 BST