Sunday 24 April. Ride to Barnes Green and Freewheel Competition
The weather today started very cold feeling more like late January than late April with a stiff NE wind. It did though stay dry with cloud and sunny spells. I was the leader and unfortunately nobody joined be for the start at Walberton Pond. Still I wasn't going to let a little detail like nobody to lead put me off riding my planned route
I headed out on the usual route on lanes via Madehurst. Today was notable for the Bluebells being at their peak with them being spotted in many verges and woods. The following shot was taken after Madehurst and before the stiff climb to Whiteways.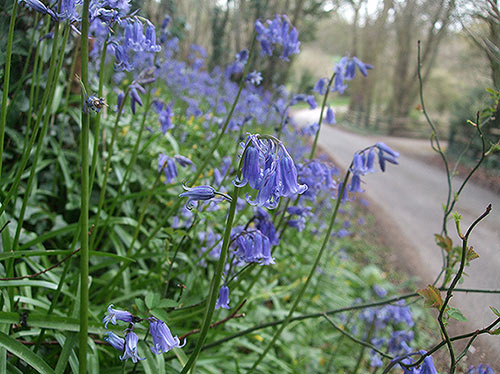 Then it was a fast descent down Houghton Hill and on to lanes via Amberley and Rackham. I continued on lanes to stop for elevenses at Wiggonholt RSPB Cafe.
Then it was on via Stream Lane which was given a fairly obvious name.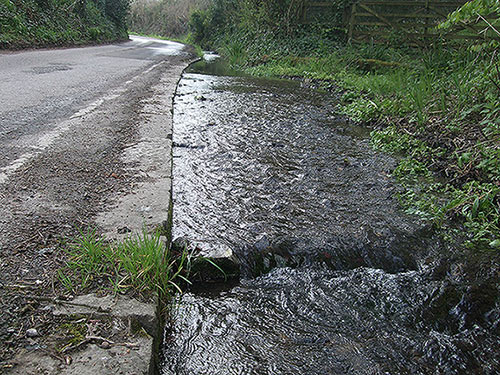 Then it was on via West Chiltington and lanes past Shipley and via Dragons Green. The lanes between Dragons Green and Barnes Green were beside woods full of Bluebells often on both sides of the lane.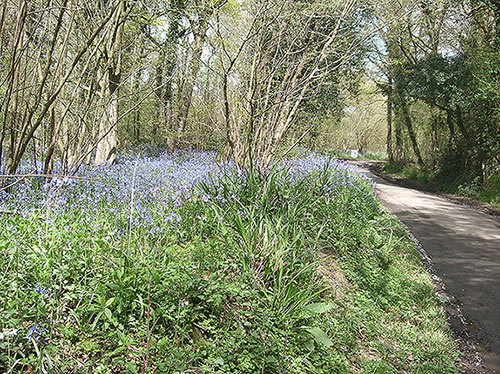 Then it was on to Barnes Green and lunch at Sumners Pond Cafe where I met up with members from Horsham and Crawley Group and Arun Adur.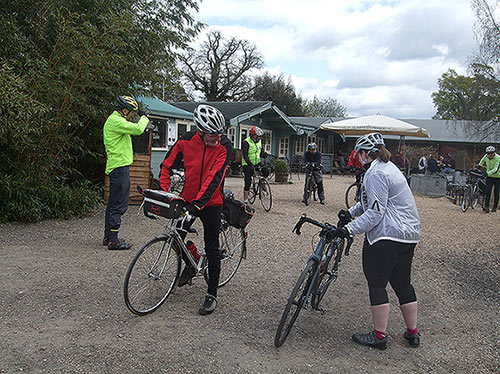 We headed out together and then gathered at the top of the freewheel hill.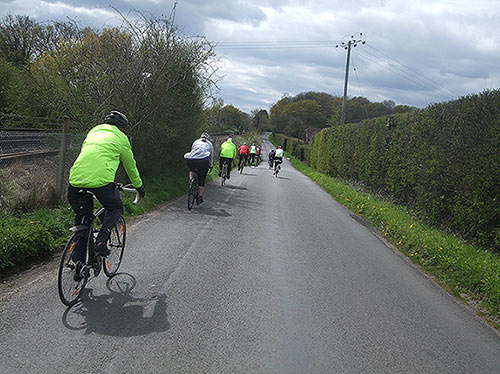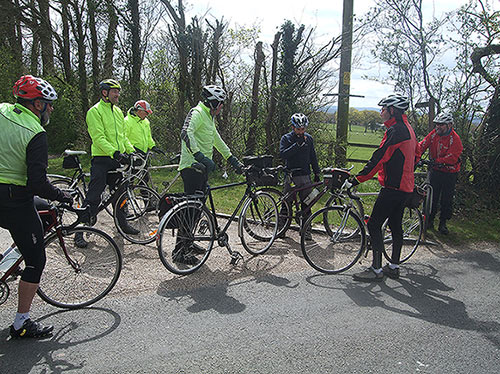 There were 4 from Arun Adur and 4 from Horsham Crawley.
I took a fair few pictures and this one is of Paul Price from Arun Adur riding to overall first place.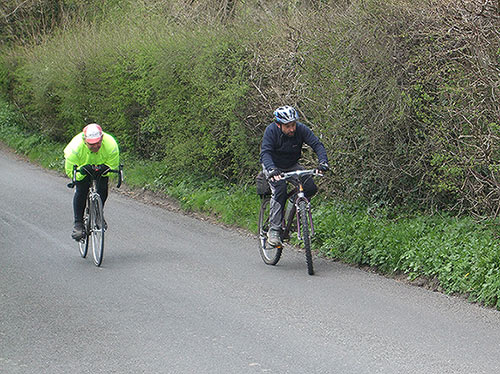 This one is of Dawn Hemmingway from Horsham Crawley who was first and only lady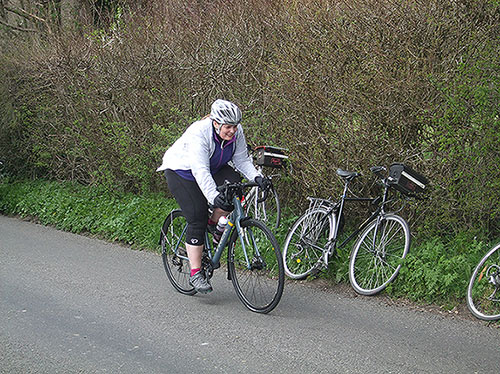 We gathered afterwards and the final result was Paul first and Bob Moore second (Horsham Crawley) and John Veitch third (Horsham Crawley)
I headed back with the Arun Adur Group via Broadford Bridge and a climb up the old freewheel hill to West Chiltington.
Then I headed home via Coldwaltham and Coates to climb Duncton Hill. Then it was on via Eartham, Fontwell and Barnham. Mileage from and back to Walberton would have been about 55. My mileage from Pagham was 73.
Some of my latest pictures. This one is not a missile silo but the exit ramp of a car park in Canary Wharf.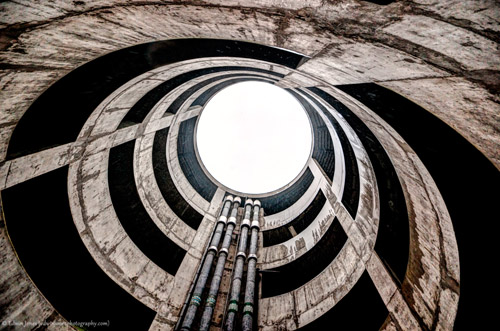 For more details see https://www.flickr.com/photos/edwinjones/25931635554/in/dateposted-public/
On Saturday I visited the Cass Sculpture Foundation set in a forest near Goodwood with the Camera Club. There are 50 sculptures there including this one called The Host, a number of weird figures looking like something out of Dr Who.
Edwin
Posted by RideLeader at 20:55 BST