Sunday 10 April. Ride to Steep
The weather today was warmer at 12C with bright sunshine in the morning and more cloud in the afternoon. The downside was quite a strong south east wind.
Jeff was the leader and he was joined at Chichester Cross by myself, Sam and Mike.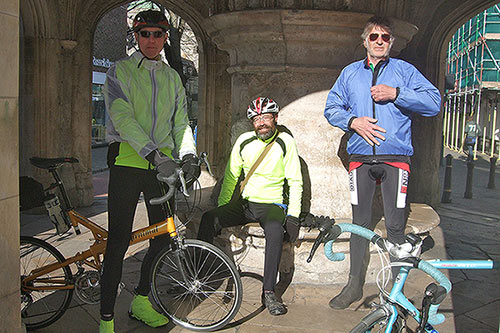 We headed up the Centurion Way part way before turning off for a change via Brandy Hole Lane and then picking up the lanes via West Stoke passing Woods filled with Bluebells. Then it was up the hill from Funtington with a brief stop at the stop with views across to Racton Tower.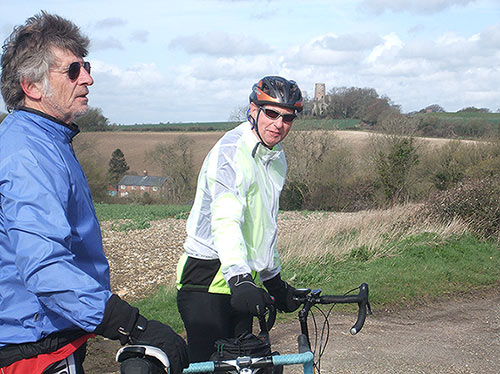 Then it was on the B-Road via West Marden to stop for an early elevenses soon after 10.00 at Compton. We just beat by seconds a group from Bognor Regis Cycling Club to secure orders and seats.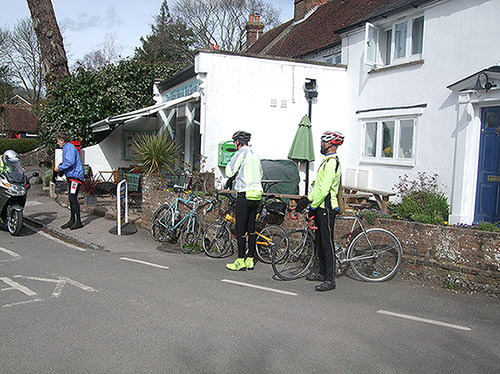 We then headed up past Uppark and down to Harting and the road towards Rogate. Harting was negotiated without incident save for a rat which scuttled across our path. Bad luck? No that's black cats. After Rogate it was a long drag of a hill before descending via Hill Brow towards Liss. We turned off via Princes Marsh and onto Cycleroute 22 via lanes and paths. Colin is now in Asia for 2 months but the route reminded us of a Colin Route. We first came to a crossing of the River Rother where we stopped briefly.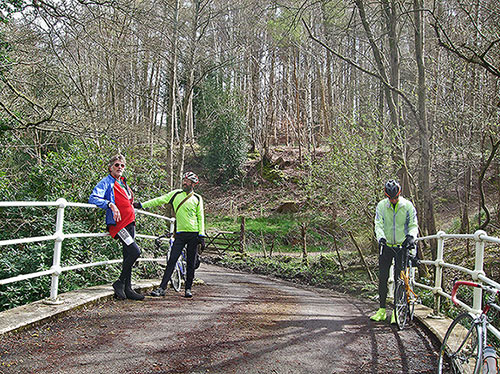 A short while later we came to the railway and a high steep bridge provided with a trough for bike wheels to go in. A little dubious especially as it was too close to the side and made no allowance for panniers. I just bumped the bike up the steps. A long way down on the other side.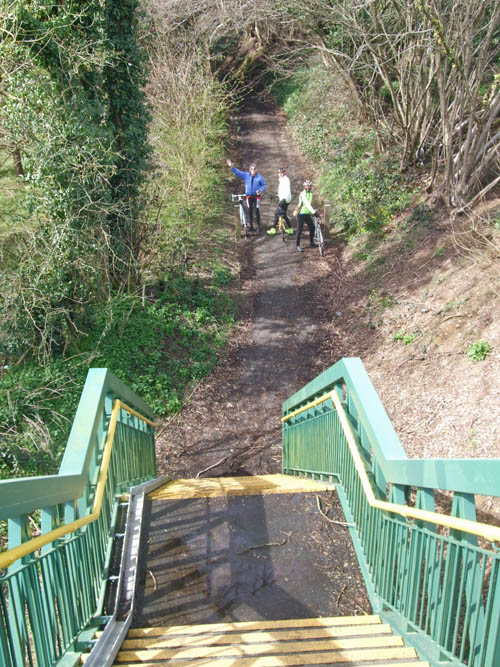 The final barrier was the A3 where we took a cyclepath alongside before going underneath. Then it was a path to lunch at The Harrow Inn, Steep.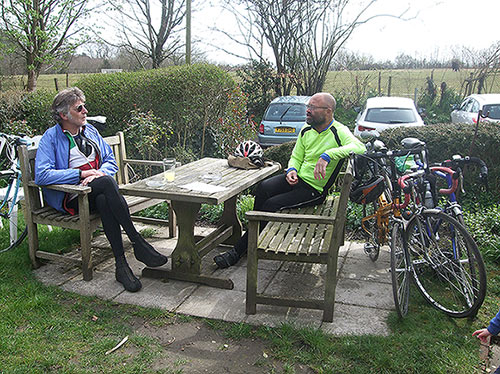 On the return ride we took a cyclepath over the A3 and into Petersfield and then the tough climb up Buriton Hill. Then it was a gentle descent through Buriton Woods.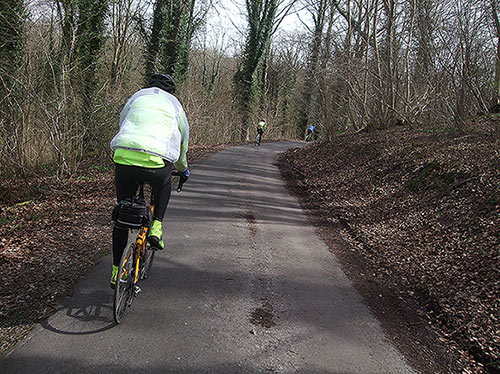 We continued on lanes via Finchdean and shock horror Jeff caught Sam napping and won the sprint for the Rowlands Castle sign. Mike continued straight back while the rest of us enjoyed our hot drinks at the Cafe.
The return was hard as we battled against the SE wind all the way. Mileage from and back to Chichester was about 47. My mileage for the day from Pagham was 60.
The latest picture to be completed is the last from Selsey at dawn from a week ago showing the path on the Pier leading to the Lifeboat House.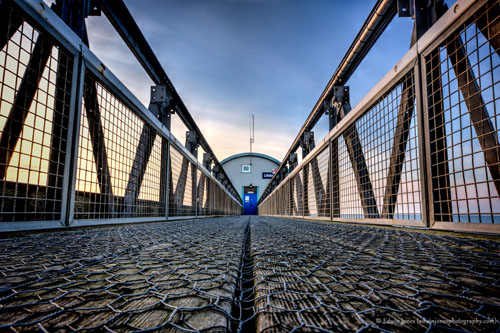 For more details and a larger image see https://www.flickr.com/photos/edwinjones/25993839360/in/dateposted-public/
Edwin
Posted by RideLeader at 19:07 BST
Updated: Sunday, 10 April 2016 19:10 BST