Sunday 7th August. Ride to West Wittering Beach Picnic
The weather today started cloudy but cleared to blue skies about lunchtime with temperatures up to 21C. There was a brisk SW wind giving us a headwind on the way out and a good tailwind on the way back.
The ride met at 10.00 at Chichester Cross with Graeme the leader with Jane on the Tandem. They were joined by myself, Chris and newcomer Nick who only joined yesterday. Our leaders shirt was well in the spirit of a Beach Picnic.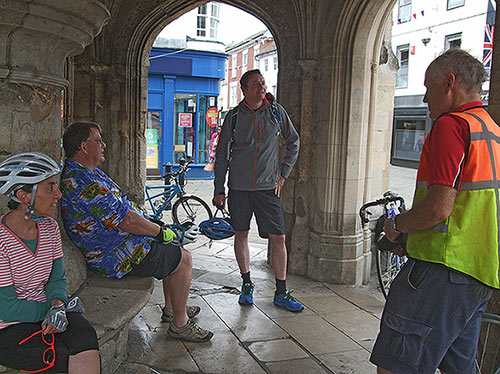 We headed out on West Street and then after a short diversion we went round to join Appledram Lane and onto the Salterns Way Cycleroute. We followed the route down to Chichester Yacht Basin and on to the Boat House Cafe for elevenses. The Horsham Group were also there, a little ahead of us and coming by a different route from Chichester on their Awayday Ride.. The only problem with the cafe was insufficient staff and coffee machines to cope with large numbers on a summers Sunday leading to a massive slow moving queue.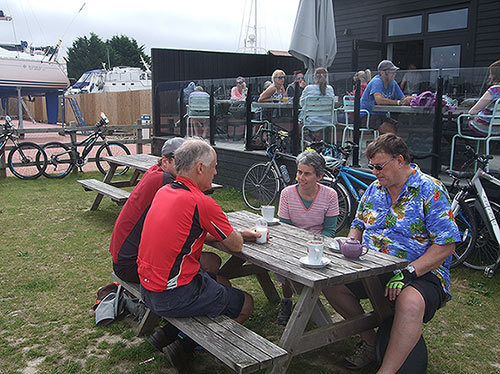 We headed on past the Yacht Club and over the canal gates and round via Birdham Pool giving directions to some lost cyclists on the way.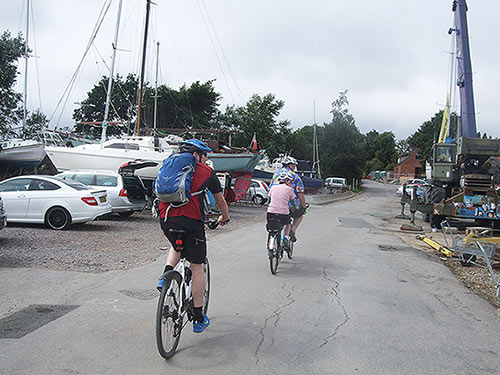 Then it was on to follow the Salterns Way across fields with a couple of skidded stops as other cyclists came round corners on the narrow path from the opposite direction. We eventually came out on the main road on the northern edges of West Wittering. Then it was on to the road to West Wittering Car Park which was packed full of cars. We smugly bypassed the booth charging cars £8 for parking. We went on to the agreed meeting point at the far end by the large Red Flag visible from some distance. This area at the entrance to the harbour is banned to swimming so the beach there was near empty compared to everywhere else. We arrived about 12.30 and Horsham had arrived 5 minutes earlier while Arun Adur were later at about 1.15. There were 8 from Horsham and 5 from Arun Adur.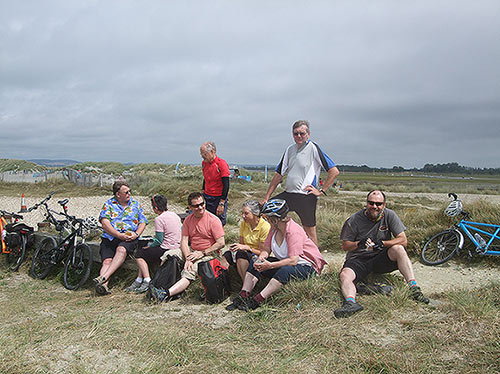 We found one area with shelter from the wind and the clouds had cleared before we left.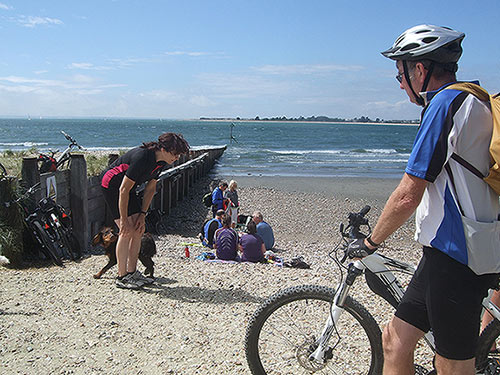 For the return both Chris and Nick had to get back earlier and left for a more direct route home. Graeme, Jane and I headed over to East Wittering for another long stop for tea and ice cream by the beach.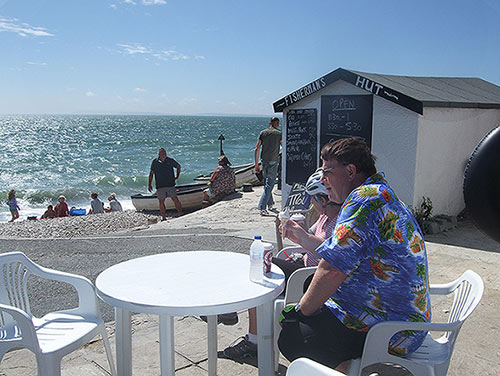 Then it was back on lanes via Bracklesham, Earnley and Sidlesham with the tide well in by the Harbour.
Then it was Cycleroute 88 across fields to Fisher where I split off for home. Mileage from and back to Chichester was about 27. My mileage from Pagham was 34.
On Friday I went to Brighton and took a ride up the new i360 Tower on the second day since it opened on Thursday. Very photogenic and looking very like a flying Saucer, the pod can take up to 200 with plenty of room to move around.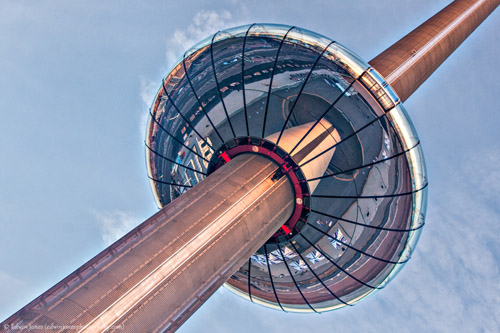 For a larger picture and more details see https://www.flickr.com/photos/edwinjones/28183969343/in/dateposted-public/
Edwin
Posted by RideLeader at 19:49 BST