Sunday 20th June, Ride to Chiddingfold
The weather today started dry and sunny clouding over late morning but staying dry until 5.00. Temperatures reached 18C.
Colin was the leader for the long ride which was to Chiddingfold in Surrey. The start was at 8.00am with at least the advantage of making the most of the sunshine. Colin was joined at Chichester Cross by just myself and Mike. On the alternative 10.00am morning only ride to Aldingbourne Harvey was joined by Keith and Arthur so there were 6 out in all on the two rides.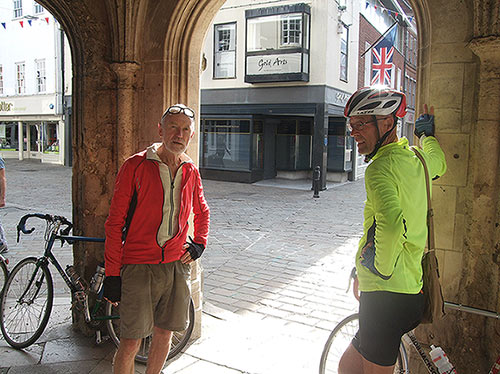 Colin took advantage of the early start and light traffic to lead us straight up the A286 via Singleton and Cocking before turning off on a lane to Heyshott Green and then north to Lodsworth for elevenses stop no 1 at the village Shop in Lodsworth. Colin kept us entertained with news of his just finished 2 month cycle tour in Indonesia, Malaysia and Vietnam.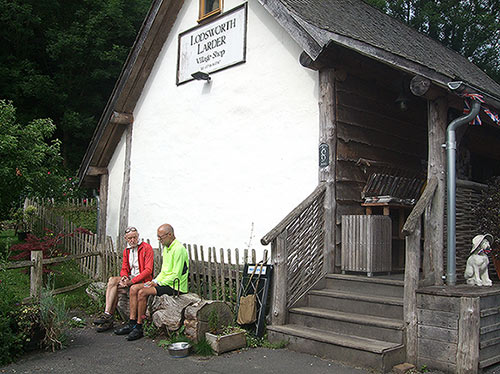 Then it was on north via Lickfold before turning off on a very steep lane to take us over Blackdown the highest hill in Sussex at 919ft. I had to walk part of the steepest climb while the others struggled on up. A car drive stopped on the way down and told me I was the most sensible one, I couldn't disagree.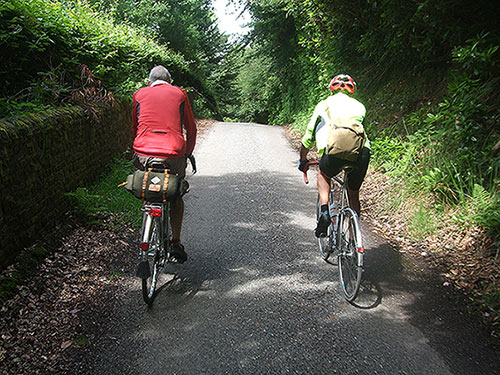 We continued with a sharp descent before another climb up the main road into Hindhead. Here we stopped for elevenses stop Number 2 at a Costas, definetly outside a costas not a ladies swimwear shop.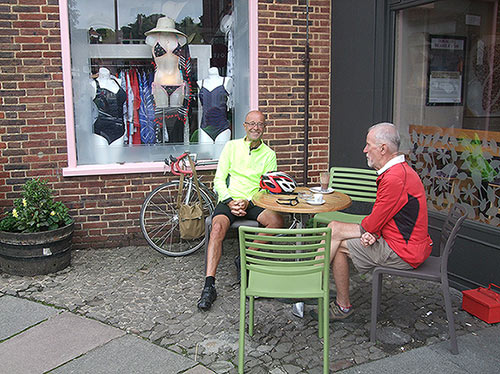 Then it was more lanes taking us east to Chiddingfold. We dissuaded Colin from a loop and got there for lunch at 11.45. We all had sandwiches and stopped by the village pond.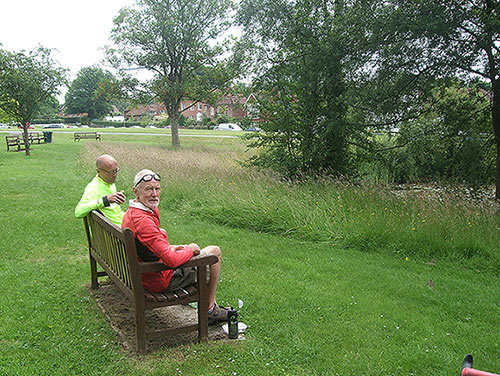 Then it was on more lanes bringing us out just south of Dunsfold and then more familiar lanes south to Plaistow and Kirdford and then Wisborough Green. Then it was a track across fields linking up 2 quiet lanes going south towards Pulborough.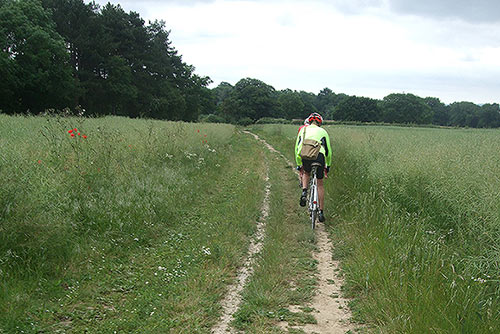 Then it was on via Amberley passing the Horse Trials by Parham and far too many Horse Vans on the narrow lanes. We took the track over the Downs to Burpham and Arundel generally nicknamed the Khyber Pass. By now the clouds were looking threatening.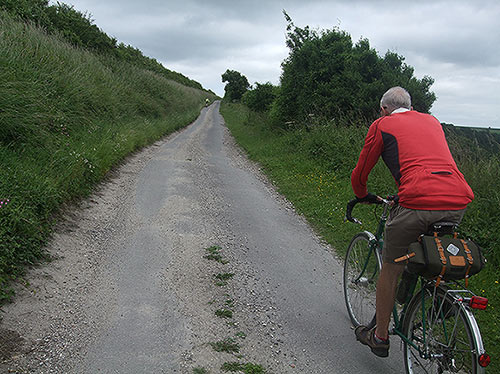 At Arundel we stopped for tea at the Putting Green Cafe and for me their giant portions of Apple Pie.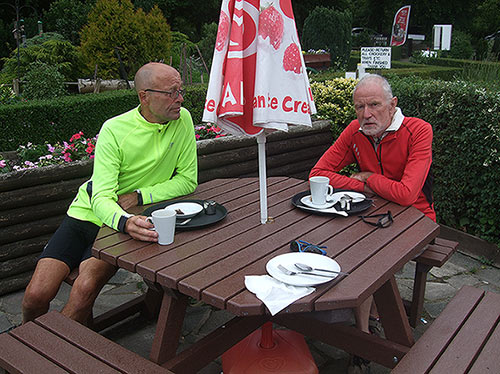 We headed back via Ford and then split to make our ways home. If any of us had returned to Chichester the round trip mileage would have been 70 miles. My mileage from Pagham was 77.
My latest picture is of The Serpentine Pavilion a temporary building made of translucent steel boxes with a Cafe inside.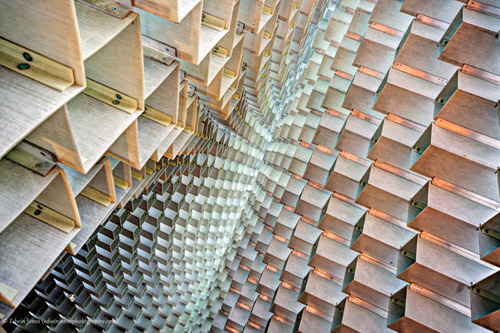 For more details see https://www.flickr.com/photos/edwinjones/27054049424/in/dateposted-public/
Edwin
Posted by RideLeader at 20:21 BST