Saturday Ride -11 February. Bognor Regis library to Manor Nurseries, Runcton
A lovely winters afternoon.... bright sunshine, a cloudless sky and no wind - but very cold, the temperature never going above 1 degree all day, and rapidly dropping as the sun set. The temperature the previous night had dropped to -6.3, in marked contrast to the recent Blog entries from our foreign correspondent!
Despite the cold, there were 8 of us at the start point - me, Alan, Christine, Julian, Carol, Steve, Ray and guest rider Peter, who chanced upon us at the library and whose Wisper Electric bike had drawn some interest.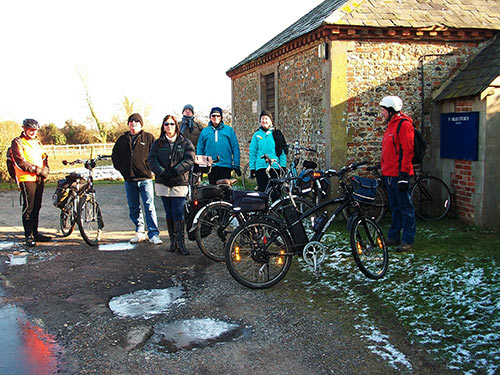 We set off on the usual backstreet tour of Bognor, winding through to the Arena and North Bested, then along the Chichester cyclepath via Colworth to Merston pond.
Out of town it had not warmed up sufficiently over the past couple of days to allow the snow which fell on Thursday night, to thaw.
From Merston Lane it was a short sprint to the Garden Centre and its Palm House Restaurant.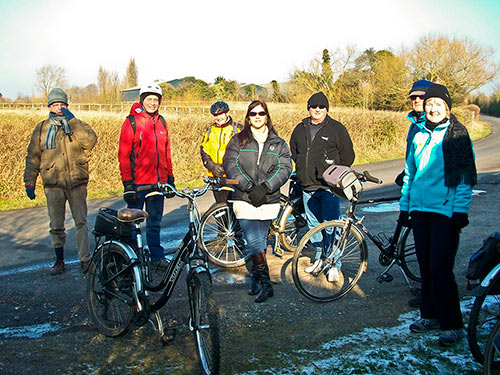 The return run was via the rural isolation of the farm tracks at Parigo Farm, back on to the Lower Bognor Road, and then into Bognor via the Sea front.
All in all, just under 12 miles.
Graham
Posted by RideLeader at 09:31 GMT