BMX and the Olympic Park and Saturday Ride 11 August
Last Thursday 9 August I got to visit the Olympic Park. The first and second rounds of tickets distributed in lotteries were vastly oversubscribed and my applications for the Velodrome got nowhere. However this year when extra tickets came up for some events I got a ticket for the BMX, men's quarter finals.
This picture below was taken when they were warming up and I liked it for the appearance it gives of them jumping over the Games Maker Volunteer who is actually on a nearer part of the track.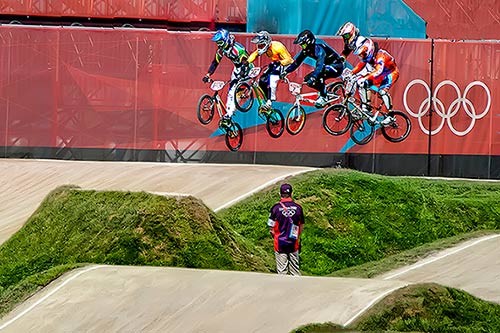 My seat was located near the finish right next to the final bend which gave good photo opportunities.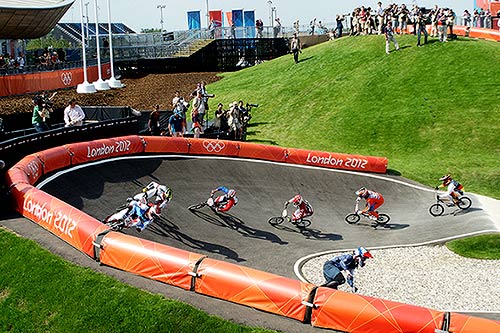 During my visit I also explored the Park. Apart from the beautiful architecture of the various Stadiums the River Lee and various canals run through the Park. The bank sides have been beautifully landscaped with wild flowers as in this shot along the bank of the canal running past the Olympic Stadium. This canal bank path was about the quietest part of the Park, away from the "maddening crowd"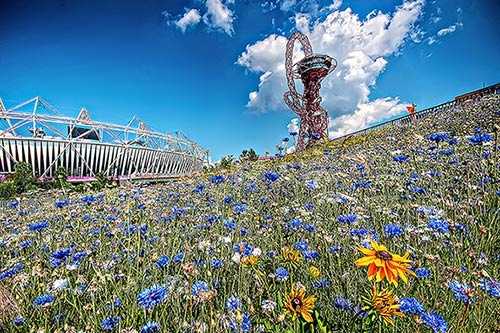 Below is a shot of the Basketball Stadium.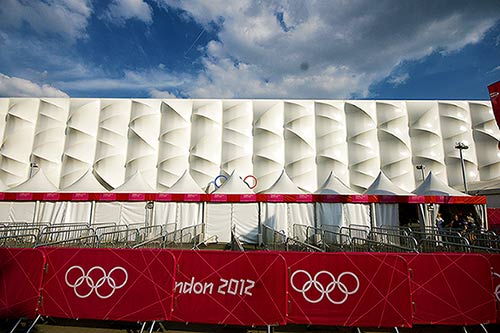 I stayed on into the evening to get night shots including the Orbit Tower.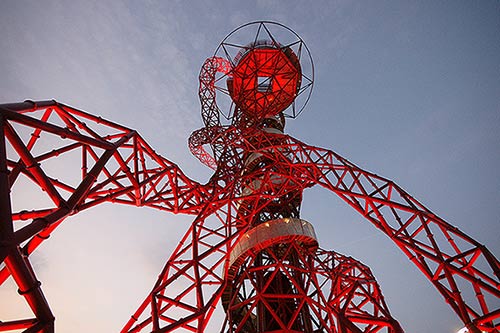 And the Olympic Stadium.
On Saturday I led the Beach Picnic Ride from Bognor Library to Elmer Beach. It was a beautiful and warm day save for a strong easterly wind. Only Julian joined me at the Library but Alan and Liz went direct. We sheltered in the lee of a Groyne. The water was close to low tide and coming in.
Nobody bothered with a swim. The ride out was on a lot of back streets and a more direct return.
Edwin
Posted by RideLeader at 19:47 BST