Sunday 20 October. Ride to the Club AGM at West Stoke
The ride today was very short just from Chichester to West Stoke Village Hall for the Club AGM.
The weather could have been worse. The heavy rain early morning had just cleared by the time I needed to leave. I was the leader and I was joined at Chichester Cross by David, Tony and Avryl. A lot more went direct to the hall.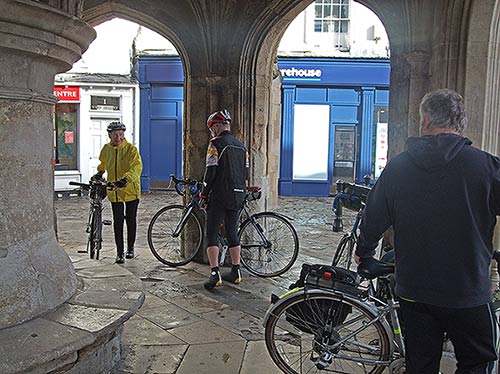 We took a fairly direct route west from the center and then up the Centurion Way Cyclepath. Then it was an out of the way narrow lane to link up with the Lavant backroad. There must have been some very strong squally winds early morning as the lane was blocked by large branches at several points. Much easier to get round on a bike though.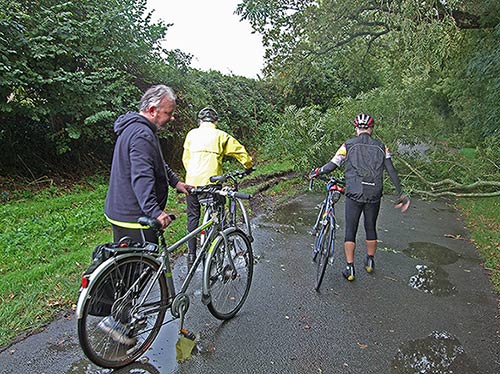 At the Hall more members joined some by car and some by Bike including Richard, Freda and Jim, Arthur and Lynn, Dave and Jan, Jim and Colin. We were joined also by Lorraine Stone from CTC HQ who gave us an interesting update and dealt with many questions. One interesting item is that CTC will soon go through a rebrand with a change of name dropping Touring to be more inclusive and a new logo.
After the meeting we made our separate ways back. The weather on the way back was not as kind with a torrential squally downpour by the time I got to Chichester so I diverted to the Cathedral Cloisters Cafe for a break until it cleared.
My mileage for the day from Pagham was 25.
Edwin
Posted by RideLeader at 17:40 BST