Sunday 12 February Ride to Stopham Bridge Garden Centre Near Pulborough.
The weather today was very cold, only just managing to struggle up to 3C with a freezing NE wind. I preferred to avoid the cold involved in leaving home at 8.00am to get to Walberton for a 9.00am start so started much later and got a train to Pulborough. Newcomer/founding member from the 1980s Gary Yeoman also came direct having taken a wrong turn on the way to Walberton and missed the start by 5 minutes.
Colin was joined at the start by Sam and Mike so in all there were 5 out riding today.
Gary and I missed the main group and after lunch at the Wyevale Garden Centre Cafe, Stopham Bridge we left to ride back about 1.00 and took a direct route via Wiggonholt and Amberley to climb Houghton Hill. We stopped briefly to recover at the top. Gary took some water contained in an old bottle of something stronger. On his shopping list is a bike water bottle.
We continued down the A29 which had reopened after a few days of a lot of work trimming and felling trees adjoining the road. We headed back via Yapton and Bognor Seafront. The day had been dull and drab but the Sun made a very brief appearance as I rode home.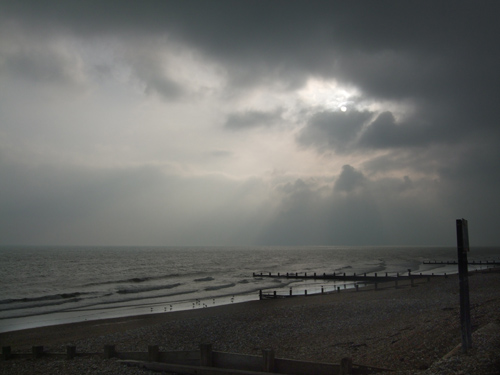 My mileage for the day was 28.
Edwin
Posted by RideLeader at 19:44 GMT