Saturday 24 September. Ride to Arundel
The weather today was pleasant with hazy sunshine and temperatures up to 20C with a southerly wind.
it was a very good turnout with 20 of us at the start point including some newcomers.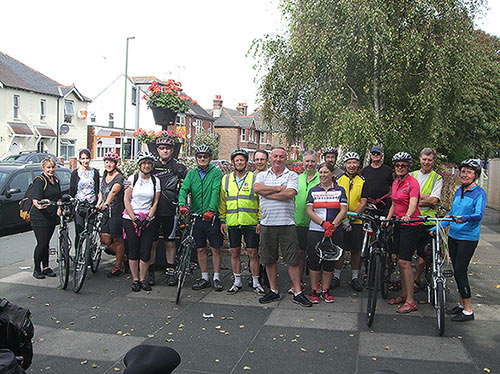 Graham was the leader and was able to show off his very cool new Ride Leader Jacket branded with Cycle Bognor, Facebook.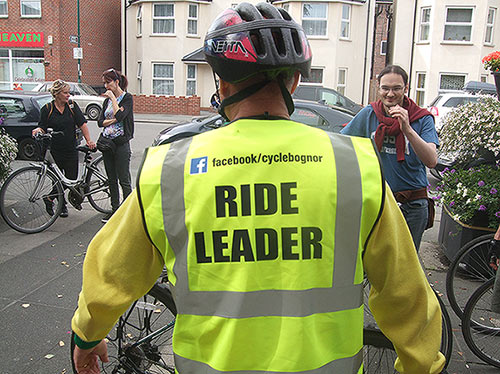 Graham led us through the back streets of Bognor, to the new estate at Felpham, where we joined the Flansham to Barnham cycletrack with a brief stop to regroup by the Church.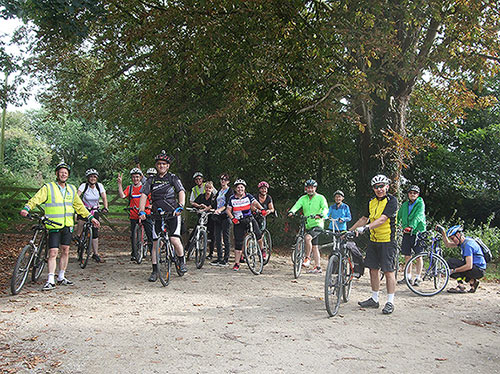 From there it was on via the new cycletrack to Walberton. Our route continued through Binsted and then beyond the tarmac and a short off-road climb where I waited for a Photographic ambush.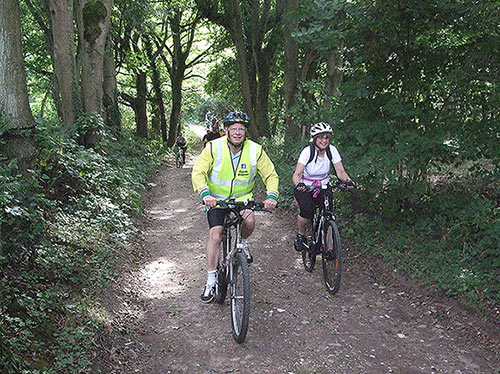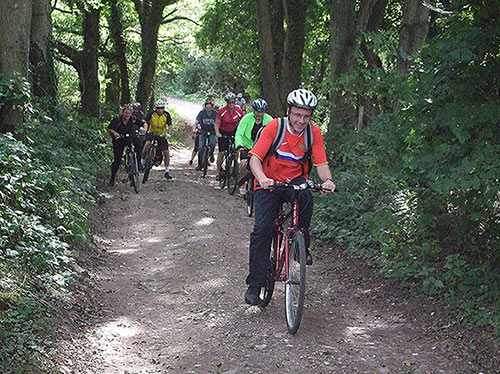 Then it was past the Madonna pond and up the road through the woods to join Tortington Lane. Then downhill a little before taking the cut through to some estates and down towards Arundel.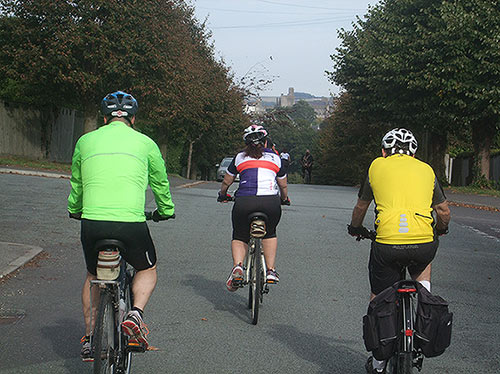 Then it was 200 yards of pavement, under the bridge to Fitzalan Road, and into Arundel Town Centre. We then went on to Grounds Cafe, which made for a very pleasant stop.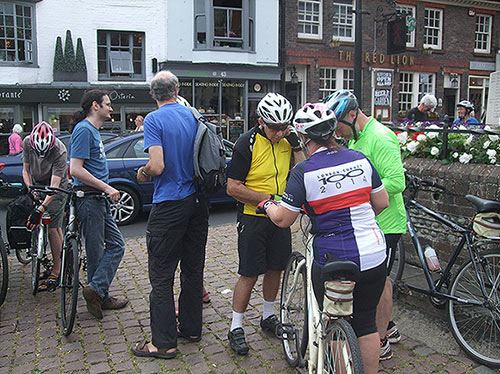 We took a shorter route back via the Ford Road and Yapton, then via Bilsham to Middleton & Felpham. People peeled off a various points leaving a smaller group to ride back via the Summerley Estate and Bognor Seafront.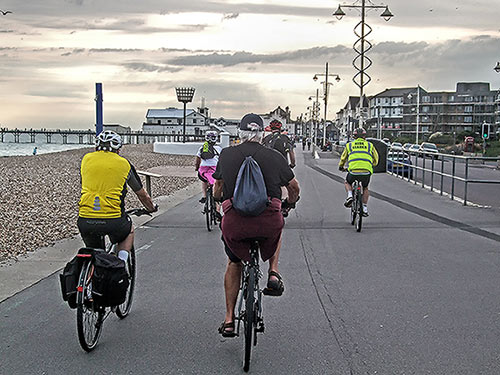 The round trip mileage from and back to Bognor library was about 23, a little longer than our normal Saturday afternoon rides.
Edwin
Posted by RideLeader at 20:53 BST