Saturday 27th May Ride to Mewsbrook Park Cafe, Littlehampton
The weather today was cooler with more cloud than of late though it stayed dry (Cycle Bognor No Rain Guarantee, conditions apply). David Sinclair was the leader and in all 17 of us met at Bognor Library for the start of the Ride.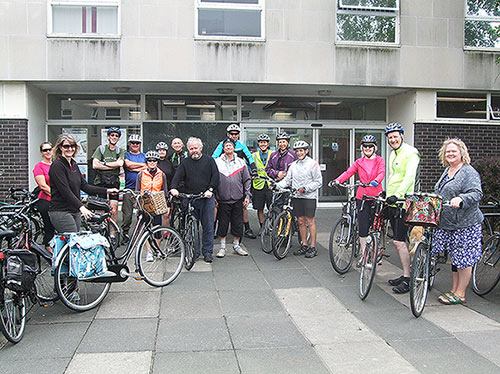 David led us out on a different route from the usual riding on the cyclepath through Hotham Park.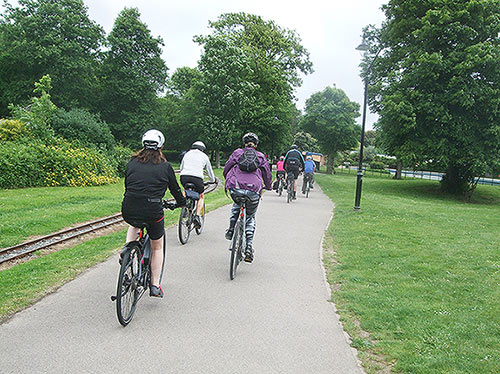 Then it was on up the cyclepath alongside the A259 before turning off on a mix of backroads plus a path lined with nettles (ouch) to reach the cyclepath alongside the new bypass to Flansham. Then it was up the cyclepath linking across the fields to Barnham. Some puddles on the route evidenced the thunderstorms of the previous night.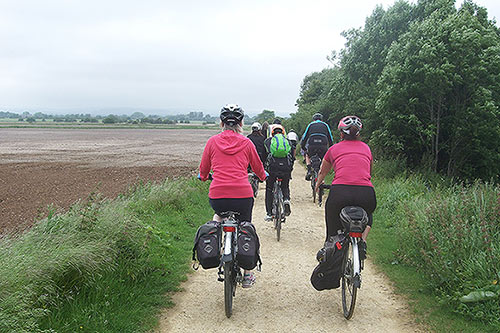 We took the lane past the Church to Barnham and then on via Yapton and Horsemere Green Lane and onto the cyclepath at Climping alongside the A259 where we stopped for a rest while Kevin mended a puncture. Then it was a backroad to the footbridge over the Arun and into Littlehampton. We continued along the seafront road to stop for tea at a new Cafe for us of the Mewsbrook Park Cafe.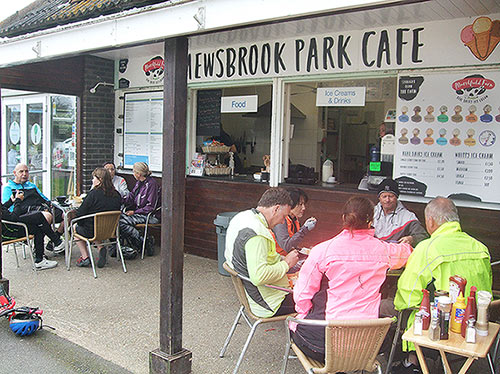 For the return Harvey led us on a route he knew which amounted to a partial Tour of Littlehampton with backstreets and pathways (must have leant the style from Graham)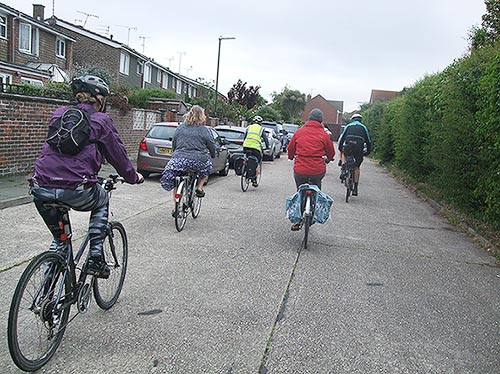 David then took over to take us back over the footbridge and a much more direct route back via the main road. We split into smaller groups so the cars could get by easier. Then it was backstreets via Middleton and Felpham.
Mileage from and back to the Library was about 21.
Edwin
Posted by RideLeader at 20:04 BST