Sunday 18 December, Tinsel Ride to Barnham
Today was the Tinsel Ride to Barnham led by Arthur and meeting at Chichester Cross. The weather was sunny and a lot warmer than of late with temperatures reaching 10C.
Meeting at the Cross were Arthur, Richard, Keith, Dave and Jan, Sam, Avryl, Graham of the Moulton Club and myself (Edwin) so 9 in all. Alan and Liz joined us at Elevenses and John at lunch so 12 out on the day in total. Some were into the Christmas spirit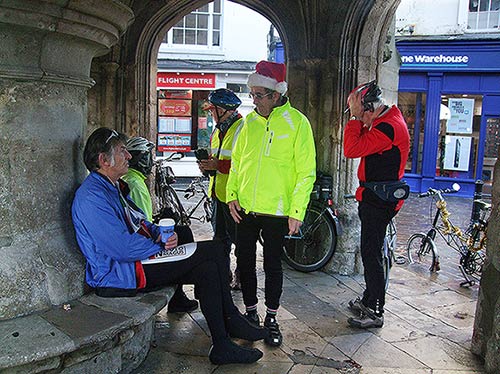 Arthur led us East via Shopwyke and then Oving and on to the lane through Aldingbourne Village.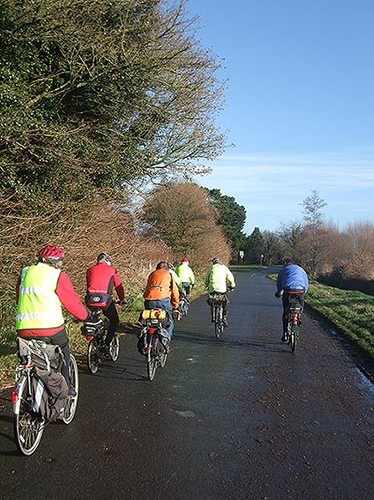 We crossed the A27 at Crocker Hill and then on to Aldingbourne for a welcome break. We were joined here by Alan and Liz. Arthur had 2 bright baubles on the back of his bike. Avryl commented that his balls were shining in the sunshine!!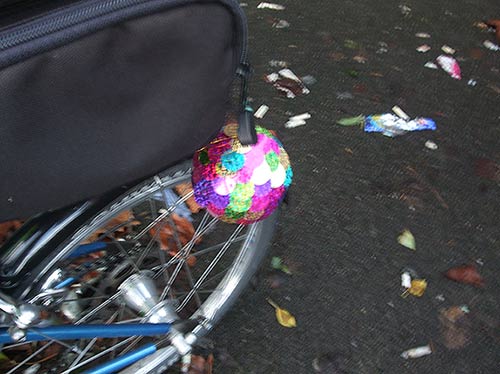 We all gathered to set off again.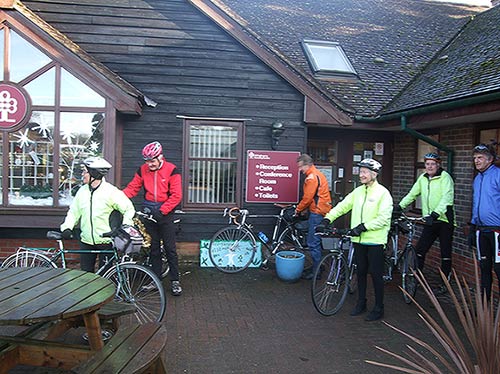 Arthur led us back via Fontwell and the underpass under the A27. Then it was down to Walberton and on to Barnham for lunch at Lily's cafe where we took over.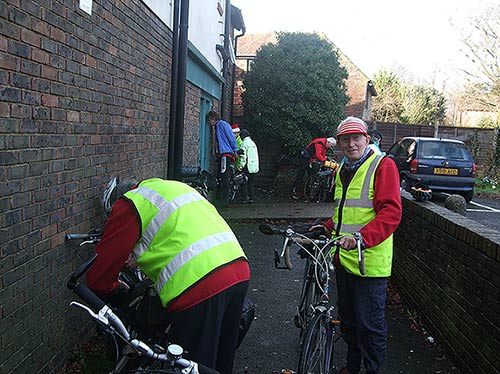 We were joined there by John Maxim. Lynn also joined us there by car after having to work in the morning.
After lunch I headed straight home taking a route via Yapton and Middleton. Then back on the seafront. There were some quite dramatic clouds over the sea with long delayed showers moving in which I just beat home.
Mileage from and back to Chichester would have been about 24 miles. My mileage was 31 from Pagham.
Next a few more HDR pictures both taken with a fisheye lens. Just over a week ago I took another day trip to London for some more pictures. The first one is of a travelator at Waterloo Underground station. The second was at Canary Wharf with one of the Docklands Light Railway trains just entering a skyscraper. The shutter speed was slow to get movement in the train.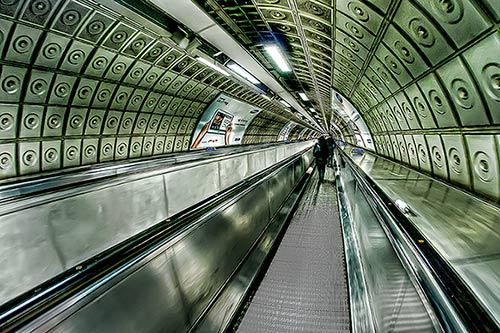 Waterloo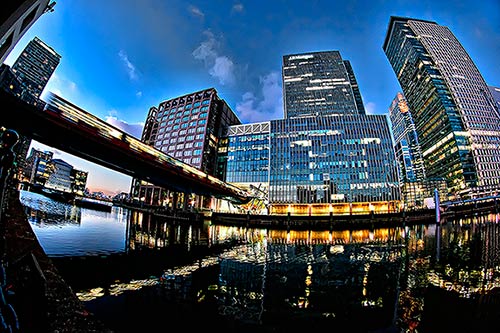 Canary Wharf
More details at my Photo Blog at http://edwinjonesphotography.com/blog
Edwin
Posted by RideLeader at 17:22 GMT
Updated: Sunday, 16 December 2012 19:40 GMT