Saturday 10 November. Ride to West Dean
There were 11 people at the start of the ride (is this a record for November?) Carol, Steve, Debbie H, Christine, Roy, Lisa, Avryl, Elizabeth, new rider Liz, Graham, and William, who led in place of Philippa.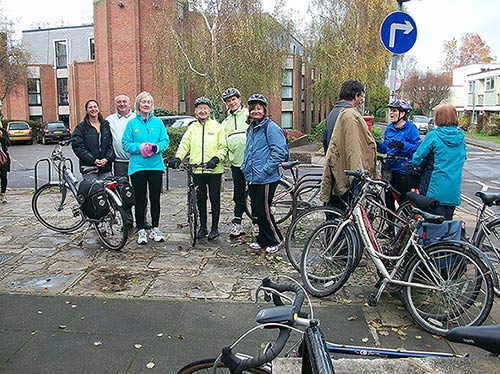 The weather was calm and bright, temp about 10 degrees, and remained dry all afternoon.

The route was straightforward - off road for almost the entire length, along Centurion Way and its extension, then a loop round minor roads at West Dean before a short sprint along the main road to West Dean Gardens.



The return route pretty much mirrored the outward route.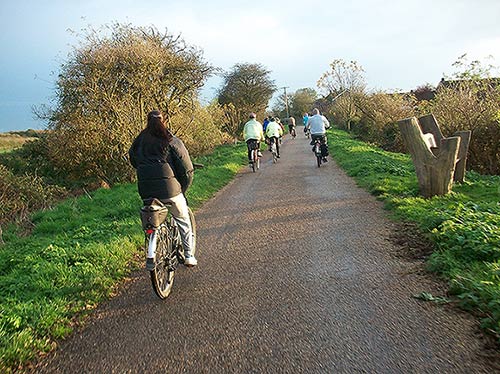 Whilst resting after the surprisingly sharp hill at West Dean, some of us took the opportunity to inspect the old railway tunnel passing under the Lavant Road (pic).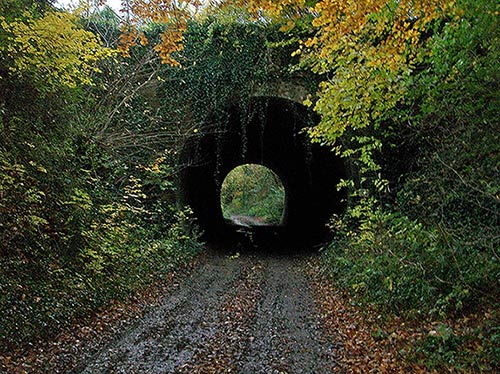 This is earmarked for a Sustrans extension to Centurion Way and would cut the hill completely out, but as usual there are an awful lot of as yet unresolved issues to obtain a permissive right of way.

Just after Lavant station, Elizabeth pulled up with a ligament injury, and was unable to continue the ride. As leader, William took it upon himself to walk slowly with her whilst i led the group back to Chichester. Don't know what happened to Elizabeth or William after this point, presumably they got back safely somehow.
( Note from William -The trip went well; the only issue was a new lady called Elizabeth who had problems with her knees and was unable to complete the ride. I asked Graham to take over the group at Lavant, and then escorted Liz to the Earl of March pub, to where my father-in-law drove out, collected us both, and dropped her off at Chichester Station with her bike. We understand Elizabeth also had problems with her knees last time she went cycling)

Round trip mileage from Chichester was about 13, my mileage to and from home, was 29.7

Graham
Posted by RideLeader at 21:39 GMT
Updated: Sunday, 11 November 2012 19:16 GMT