Sunday 18th December. Ride to Boaters Bar, Prinsted
The weather today was dull and misty but could have been worse as it was dry with light winds and temperatures up to 9C. The ride today was a short one to Prinsted with Arthur as the leader and we met at Chichester Cross beside the Christmas Tree.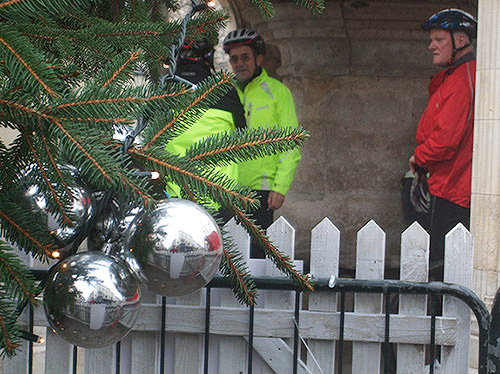 On the 7th day before Christmas 12 cyclists went a riding. Arthur was joined by Lynn, myself, Russell, Chris, Steve, Gill, Richard, Trevor, Keith, Terry and Andy a newcomer on his first ride. Andy had heard about us in the Chichester Observer Events Section so Kudos to Philippa our Publicity Officer for getting us in there.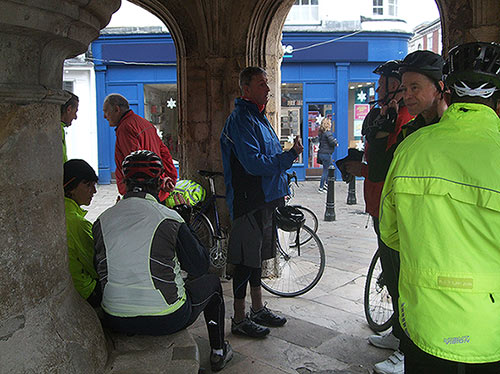 Arthur led us via West Street and Clay Lane and the South Coast Cycleroute lanes to Woodmancote for an elevenses stop at the Woodmancote Inn for coffee. The Pub overdid the festive cheer a little as we had to stoop to avoid the Christmas Decorations. Two of the group, not me, also had cake which proved to be gianormous and spoiled appetites for lunch (not complaining).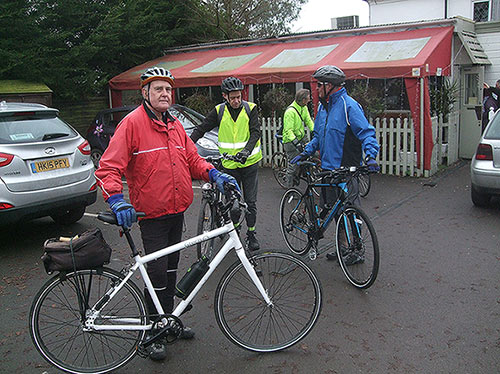 We continued via Westbourne and then the cyclepath across to back streets towards Emsworth where Ho, Ho, Ho I spotted 4 Farther Christmases on bicycles coming up behind us. We lost them when turning off at the Emsworth Roundabout to take the road towards Thorney Island. We then turned off for Prinsted and lunch at the Boaters Bar. We arrived about 11.30. Those not too full with cake had sandwiches.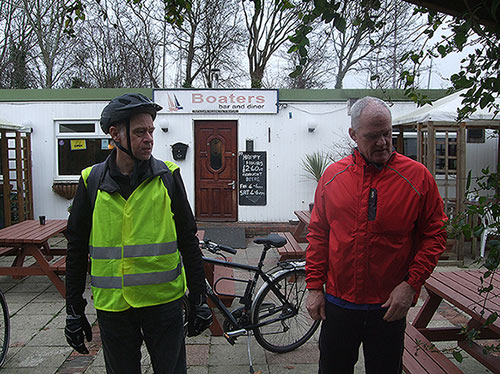 For the return we took a short stretch of the main road before turning off at Southbourne onto lanes via Hambrook and then rejoined our outbound route. All but 3 of us went to Fishbourne Roman Palace for tea. Thanks to Trevor for his map of the outward route. Trevor's mileage was from the outskirts of Chichester so the distance from and back to Chichester Cross was about 19.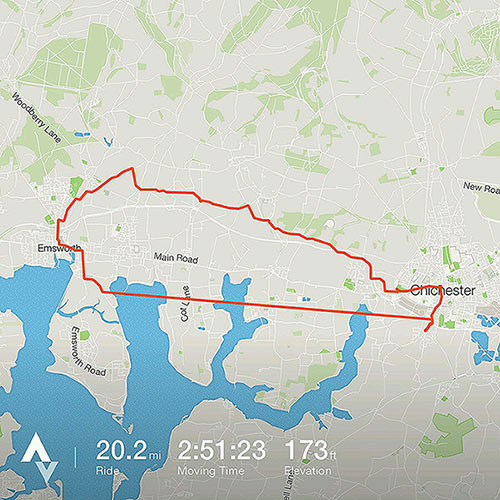 My return home included the Chichester Canal which gave the opportunity for some atmospheric photos and a longer ride. My mileage from Pagham was 34.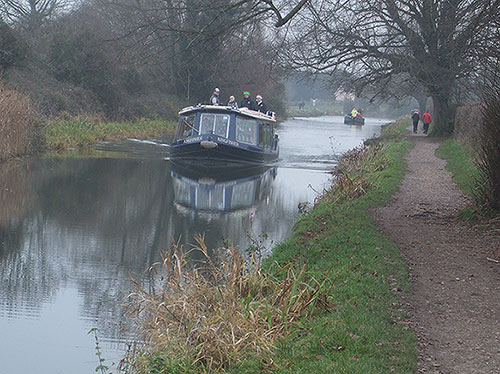 My latest picture was taken overlooking London from the Tate Modern extension viewing area.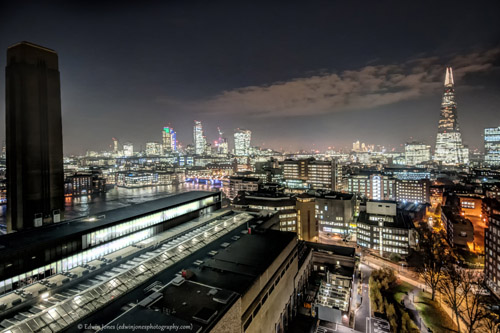 For a larger picture and more details see https://www.flickr.com/photos/edwinjones/31593088875/in/dateposted-public/
Edwin
Posted by RideLeader at 16:52 GMT
Updated: Sunday, 18 December 2016 17:20 GMT