Sunday 8th November. Ride to Pulborough. DA AGM
After 4 days of rain it finally stopped for today though it stayed cloudy and there was a brief spell of drizzle at lunchtime.
I was the leader for the ride which started from Walberton Pond and I was joined by Colin and Jeff. We later met Roger who joined us for part of the ride and the AGM so 4 of us out on the day. From Walberton we headed out up Shellbridge Road between the woods.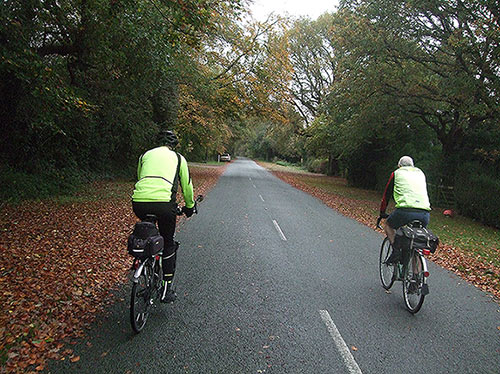 Then it was on the lanes via Madehurst and then a fast descent down Bury Hill and on to lanes via West Burton and Coates where Roger joined us. Then it was on to Fittleworth and the main road to Pulborough and the AGM at Pulborough Village Hall. We observed 2 minutes silence at 11.00. Officers remained the same apart from a new DA Treasurer in Mike Murray of Arun Adur. Our CTC Councillor Richard Bates advised that he had judged the Cup for the best article in the Pedaller during the year be awarded to Colin. This was an especially bright point for our Section as all the other Cups went to Horsham/Crawley.
After the AGM we should have met at the nearby Oddfellows Arms but they were not doing food so we adjourned to The White Horse. Jeff and Roger headed straight back while Colin and I joined the other Groups at the Pub in setting the world of Cycling to rights.
After lunch Colin headed off on a longer ride while I headed straight back via Amberley. Being freed of the leaders obligations I took the opportunity to take a few pictures. Near Wiggonholt there is a small pond with deep black water. I did a little editing to this to create a Creature of the Black Lagoon. Bit late for Halloween.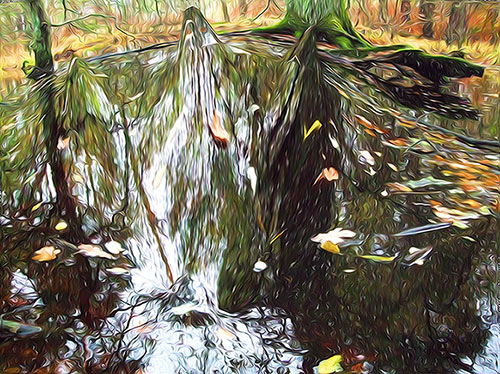 Further on a more normal Autumn picture on the route down towards the gates to Parham.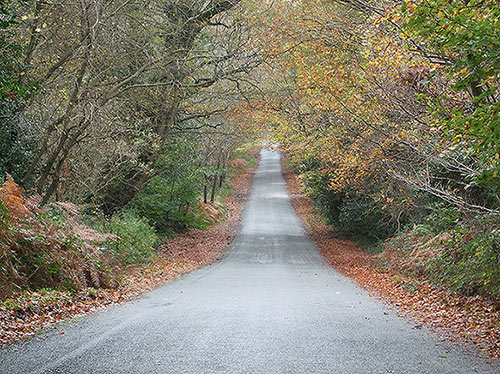 The mileage from and back to Walberton would have been about 30 miles. My mileage from Pagham was 43.
My latest picture was taken a few weeks ago in some woods east of Slindon.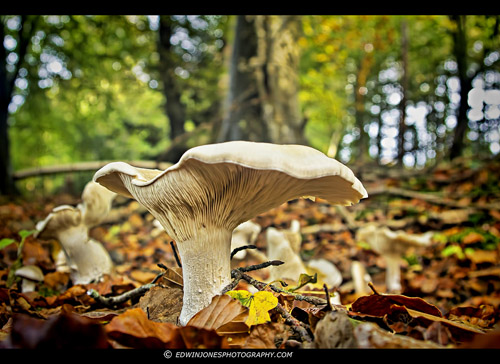 For a larger picture and more details see https://www.flickr.com/photos/edwinjones/22798504795/in/dateposted-public/
Edwin
Posted by RideLeader at 18:41 GMT
Updated: Sunday, 8 November 2015 18:44 GMT