Sunday 13th September. Ride to East Meon
Today the weather was cooler than of late at about 17C though mostly dry. The threatened rain at least where we were came to no more than occasional spots and bits of drizzle, not enough to wet the road. On the way out heading west there seemed to be little wind but coming back we noticed a fairly strong easterly.
The longer ride started 9.00 Chichester Cross with Sam leading. He was joined by myself, Jeff, Paul and Mark. We headed out to start up the Centurion Way.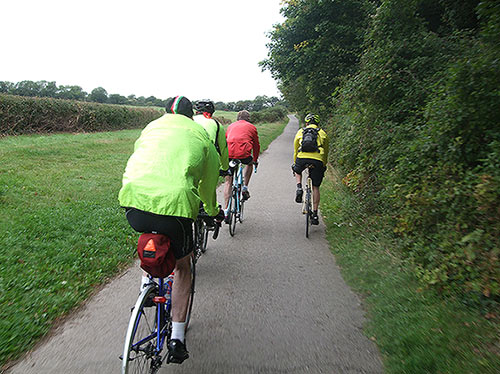 Then it was on via West Stoke and Funtington. Then a loop via Walderton and East Marden and a few ups and downs to our elevenses stop at Compton. We arrived just in time to beat the rush.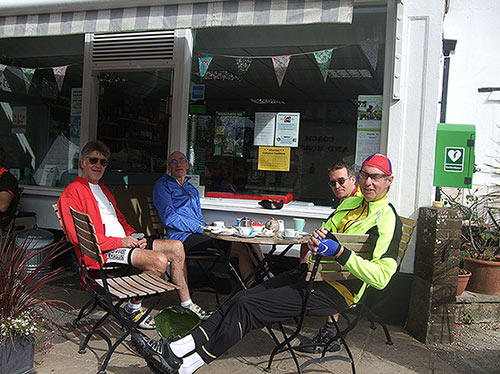 Soon after we arrived Cycle Clubs from all points of the compass converged on the Cafe. A big group came from Farnham Road Club.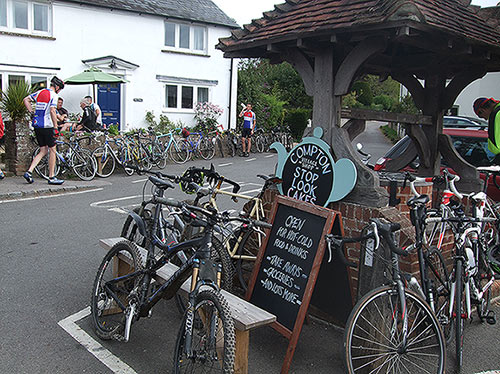 We continued via Ibsworth and the a gradual climb on a beautiful lane through Buriton Woods.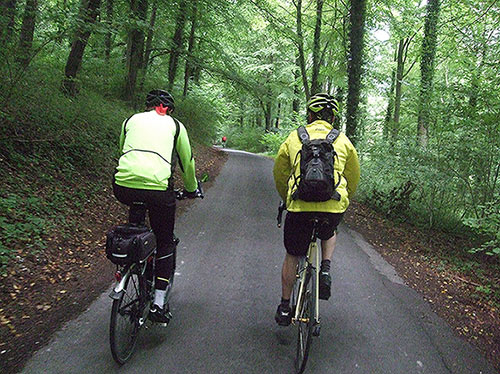 At the top of the Hill Jeff, who had a cold coming on, turned back for home. The rest of us took the short sharp and fast descent into the village and then on to a lane past Ramsdean to stop for lunch at The Isaac Walton, East Meon. Arrival 12.02 so brownie points for Sam. Our destination on the Rides List was Springs Cafe, West Meon but I had found out the previous evening from their Facebook Page that they had closed a week earlier indefinitely unless the Shop are able to get new owners to run the Cafe.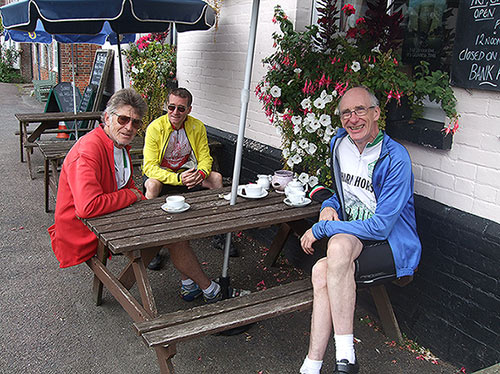 In the afternoon we headed out first on a climb on the road to Clanfield. Sam called this Christmas Tree Hill from an occasion a while ago in December when he and Graham were coming back from a long ride in the dark and ran into a Christmas Tree across the road (fallen off the back of a lorry?) We continued down to Clanfield and then over the A3 and down to Chalton and Finchdean to stop for an early tea (1.30) at Rowlands Castle. That cafe was also full of cyclists who were finishing up lunch.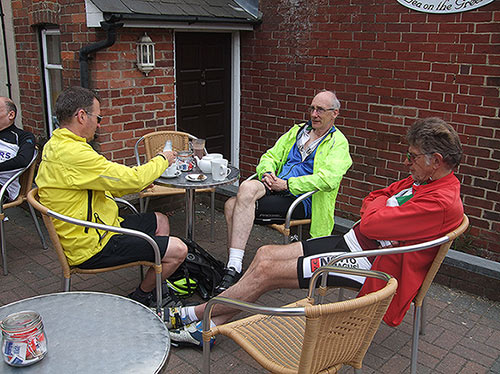 We headed back on the usual route via Westbourne and Woodmancote. Mileage from and back to Chichester was 50. My mileage from Pagham was 62.
Over the last week with some clear skies I have taken some Star Trails pictures. The first was from last Sunday night 6th September. 2 hours worth of 40 second exposure images later combined in software.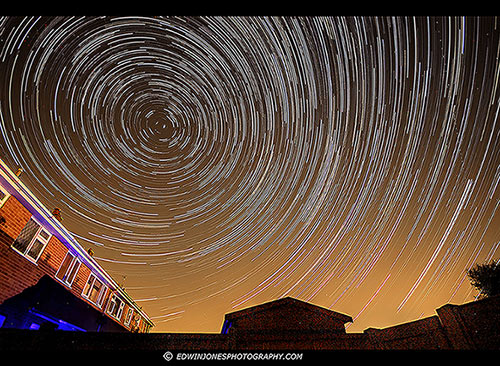 For a larger picture and more details see

https://www.flickr.com/photos/edwinjones/21057654468/in/dateposted-public/
The next was taken on Thursday Evening at Amberley Churchyard. This was 1 hour 30 minutes worth of 40 second exposures. The camera is pointed north to get the appearance of circles round the pole star as the Earth rotates.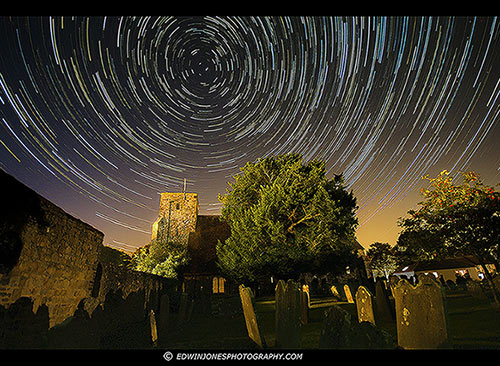 For a larger picture and more details see https://www.flickr.com/photos/edwinjones/21130427228/in/dateposted-public/
Edwin
Posted by RideLeader at 18:26 BST