Sunday 1st May. Ride to The Victoria West Marden
Before getting into details of today's ride first my latest HDR picture. This was taken at Marine Park Gardens in Bognor Regis on Saturday. It is a combination of 3 exposures and then enhanced in Photoshop including the blur of the background.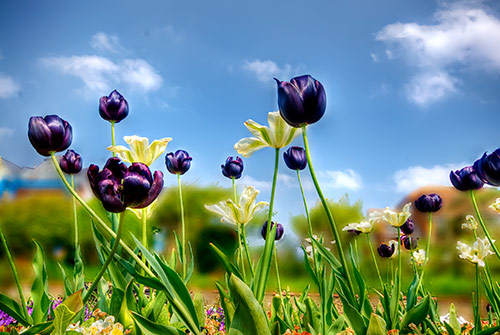 Today's ride was led by Avryl and she was joined at Chichester Cross by myself (Edwin) Sam, Jo, Arthur, Lynn, Harvey and newcomer Andrew. Chris Dart joined us for about a mile and then had to head back due to gear problems. We met Gill at the Pub so 10 members out on the day.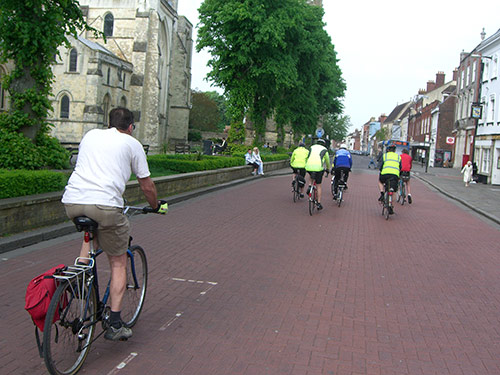 Today the weather was sometimes overcast but often hazy sunshine with temperatures up to 18C and a strong NE wind.
Avryl led us west out of Chichester on Clay Lane via Woodmancote and Westbourne and on to Stansted for elevenses. Here we met members of local Time Trial racing Club Bognor Regis Cycling Club.
After a refreshing break we headed up the gentle but long climb though the woods to Forestside.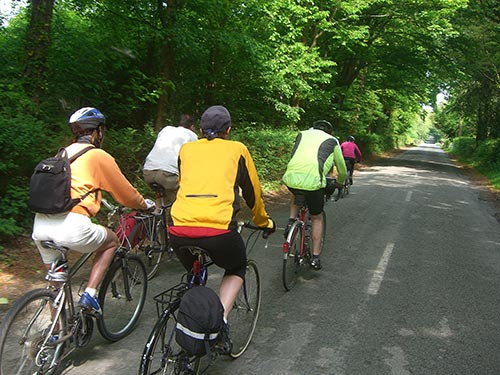 Then after a ride along the top it was a sharp downhill to West Marden and lunch at The Victoria Inn. Here we met up with members of Arun Adur led by Richard Boulton.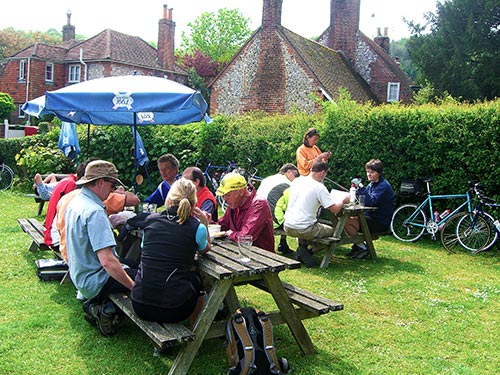 For the return ride we were joined by Arun Adur member Ray who was stopping at Bognor on the way home. We had a gentle downhill along the valley road and then on to Funtington. On the way towards West Stoke we diverted on to a bridleway along an unmade road through some Bluebell Woods. Then it was more back lanes to stop for tea at Fishbourne Roman Palace.
Mileage from and back to Chichester was 26. My mileage was 39.
Edwin
Posted by RideLeader at 18:26 BST