Sunday 1st March, Ride to Northney, Hayling Island
The weather today was warmer than of late reaching 10C with most of the day sunny. Luckily the rain held off until about 5.00 when we were all home. There was a very strong westerly wind which we fought against on the way out but blew us home.
Arthur was the leader and he was joined at Chichester Cross by Lynn, Avryl, Sam, Russell, Bob, Jeff, Graham, Rex and myself so 10 out on the day.
We headed out on West Street and the lanes near West Ashling where there was a brief stop to divest excess layers.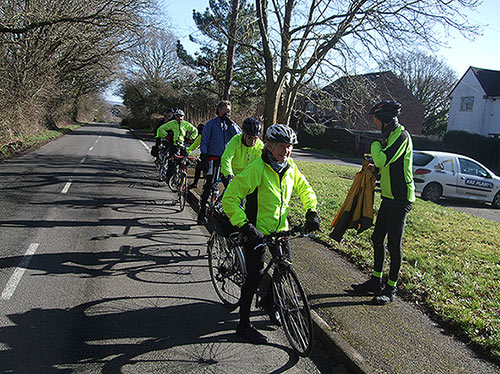 Then it was on via Woodmancote and Westbourne to a stop for elevenses at The Greenhouse Cafe, Emsworth.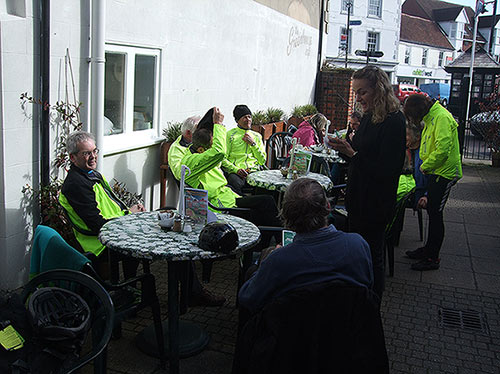 Russell headed back after elevenses and the rest of us continued to Havant and turned off on the road and then path going down to the waterfront and along to the Hayling Bridge. When we crossed there a strong crosswind so it was just as well to have the cycle path. Then it was lanes round to North Hayling and lunch at Meadow Farm Nursery Cafe. This was the first time this one has been on the Rides List and we will certainly return. Sam needed to hold his stomach in before the photo was taken.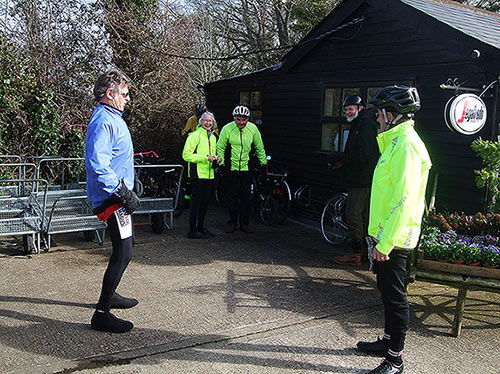 The return route was back over the bridge and up the Hayling Billy bike path to Havant. Then with a strong wind assist we headed back on the A259 as far as Southbourne before turning off on lanes for the rest of the return. 5 of us stopped for tea at Fishbourne Roman Palace Cafe while the rest headed home. Mileage from and back to Chichester was 29. My mileage from Pagham was 40.
My latest picture is of a new Spiral Staircase opened a few days before my visit at The Wellcome Collection, Euston Road, London.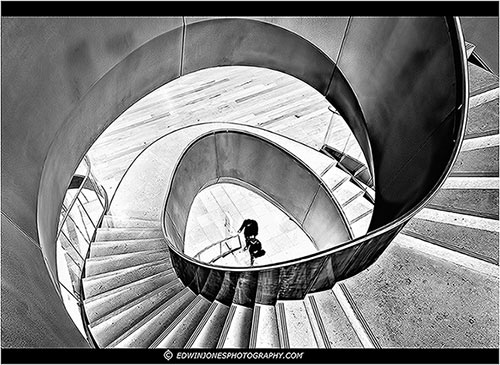 More details at https://www.flickr.com/photos/edwinjones/16621471965/in/photostream/
Edwin
Posted by RideLeader at 17:26 GMT