Sunday 28th June. Ride to Wickham
The weather today was fair with sun early and cloudier later and the only rain coming while we were at lunch.
Arthur was the leader and he was joined at Chichester Cross by Lynn, myself, Sam, Russell, Rex, Bob and newcomer Mike Healey. We were also joined at lunch by Mark Farrugia and his brother Richard so 10 out during the day.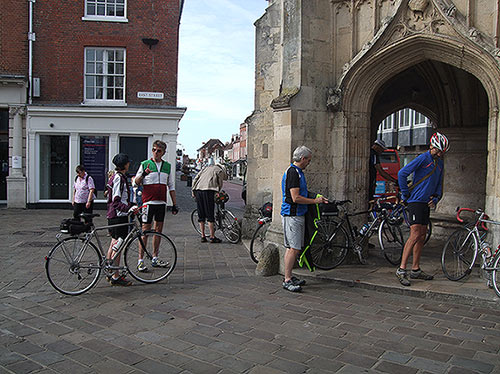 We headed out on the South Coast Cycle Route lanes via Woodmancote and then on via Westbourne to stop for elevenses (10s) at the Greenhouse Cafe, Emsworth. We were in good time to hear the hearty hymn singing from the Church next door.
Then it was on via Havant and Bedhampton to the first serious hill of the day up Portsdown Hill which has some beautiful views over Portsmouth. Sam waited for us at the top.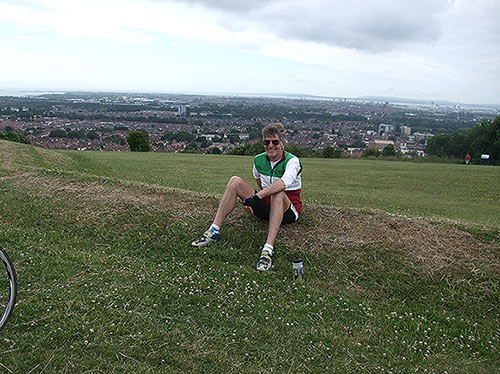 Then it was along the top past some of the forts, ancient and modern before descending towards Southwick. We took the B-Road via North Boarhunt to Wickham and lunch at The Kings Head at the Square. Wickham Square seemed to be full of cars going round and round in a fruitless quest for a parking space. Not a problem for bikes.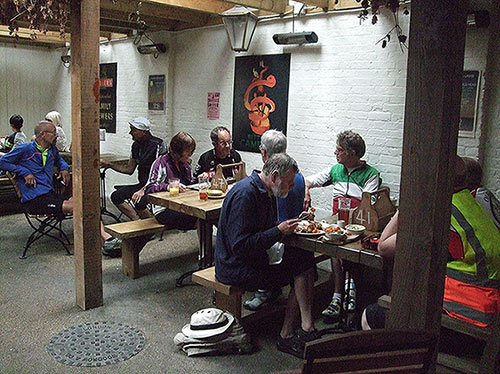 Rain came on over lunch but had cleared by the time we gathered outside to leave (Note, the Club denies all responsibility for individual Jersey choices!)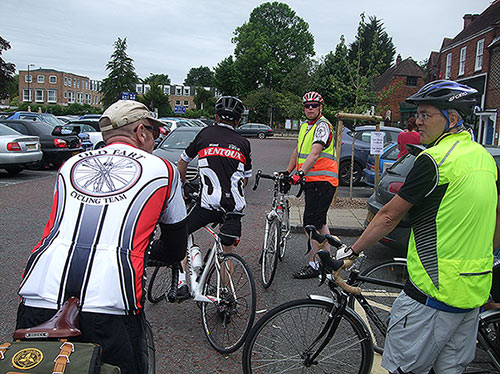 After a false start Arthur got us on to a beautiful quiet lane I had never tried before to the site of an old mental hospital, now flats where we nearly got lost going round in one complete circle.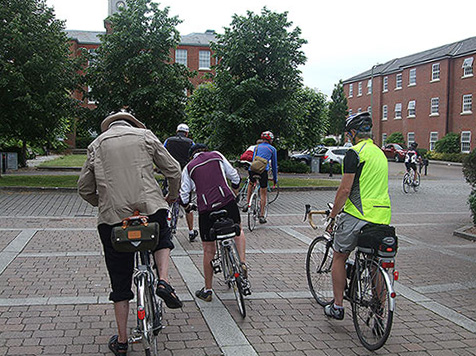 We eventually got on the right road leading to a cycle path alongside a road towards Fareham. Then it was another new back road up to Portsdown hill. I have done the climb to Portsdown hill on all the other routes and although the riders today did not appreciate it I would say it is the easiest of the climbs. Also clearly evidenced by their smiles?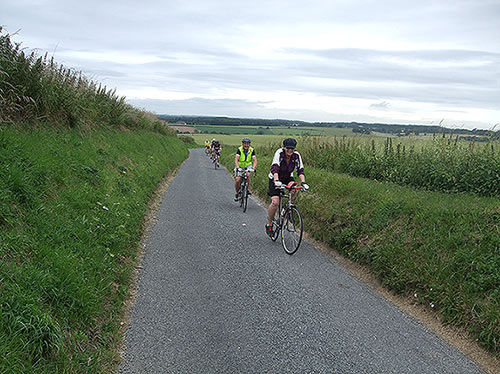 We retraced our route back along the ridge of Portsdown Hill and on to Havant for a tea stop as Costas. Rex, Russell and Mike headed straight back home rather than stop.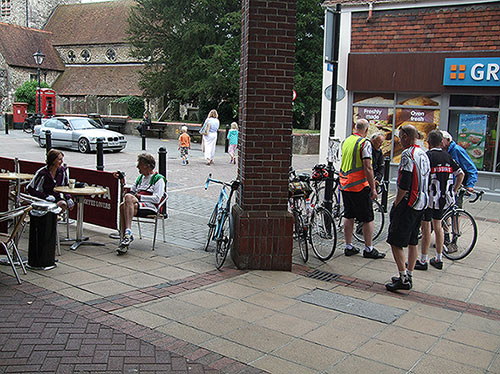 We returned on the A259 to Chichester to make our ways home. My route took me along the Chichester Canal path where I spotted a Heron. I stopped only yards away and it stayed still long enough for me to take its picture before it flew off.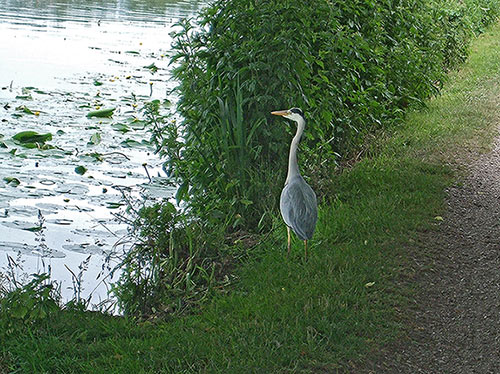 Mileage from and back to Chichester was 49. My mileage for the day was 60.
My latest picture to be processed is another one taken at the poppy field near Falmer.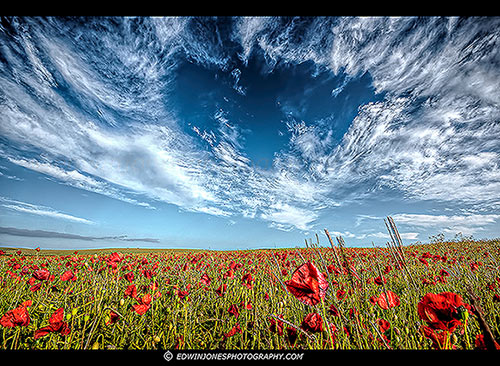 For more details and a larger picture see https://www.flickr.com/photos/edwinjones/19143017601/in/dateposted-public/
Edwin
Posted by RideLeader at 20:25 BST