Sunday 3th September. Arun Crossings Ride
Today was the last DA Event of the season with the Off-Road ride led by Bob starting from Pulborough. It was a cloudy day with initially spots turning into heavy rain later.
I do not do any substantial Off Road any more so I met the group at elevenses. I took the train to Billingshurst and rode to meet for elevenses at The Old Mill Cafe, Wisborough Green. Numbers were well down on the usual with just 5 attending. For a change Arun Adur had the most attending with Paul, Richard and Peter Train. Sam represented Bognor Chichester and just Bob for Horsham Crawley.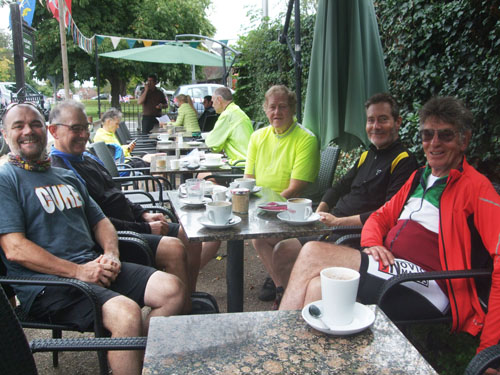 Sam was well prepared with his giant tractor tyres.
My original plan of riding more of the route home was abandoned in favor of the train back as the rain came in more and earlier than forecast. Bob was planning to get most of the Arun Crossings in before lunch and then finish the ride.
My latest processed picture was one of many taken a week ago last Saturday at the Chichester City Centre Cycling Criterium Races and includes zoom effect editing.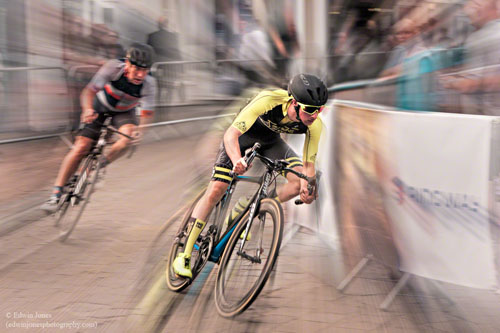 For a larger picture and more details see https://www.flickr.com/photos/edwinjones/36918575925/in/dateposted-public/
Edwin
Posted by RideLeader at 17:03 BST