Sunday 16th July. Ride to Arundel
A pleasant day today starting out cloudy but the sun coming out by the afternoon with temperatures up to 24C. Harvey was the leader and he was joined at Chichester Cross by myself, Andrew, Terry, Bob and Trevor. Arthur and Lynn joined us at lunch so 8 out on the day.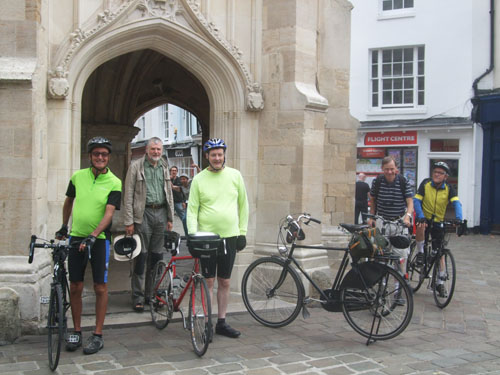 After a few backstreets we took the cycle bridge over the A27 and then down the cycle path alongside the A259 before turning off on lanes via Colworth and Woodhorn before taking the Oving straight to Eastergate. Then it was on via Walberton and Ford Lane to stop for elevenses at Edgcumbes Coffee shop. The limited space was soon taken by cyclists as another Club arrived.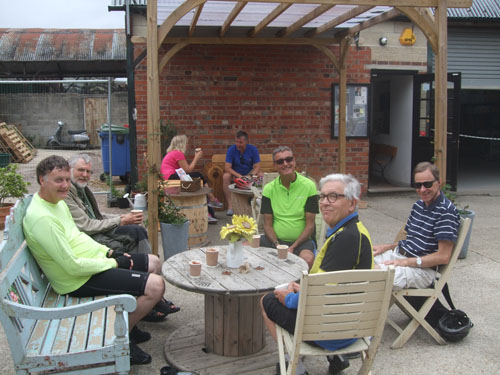 Then it was down the Ford Road and back streets to approach the town centre via the old bridge.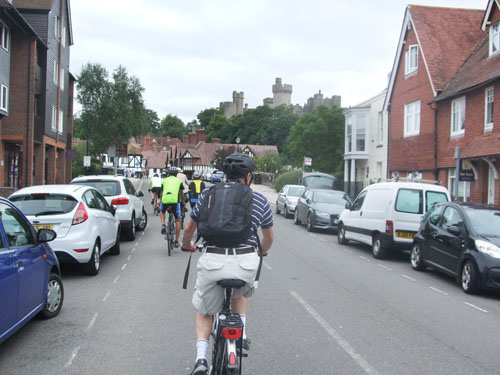 Then on to lunch at the Putting Green Cafe where I found their substantial portion of Apple Pie was adequate for lunch.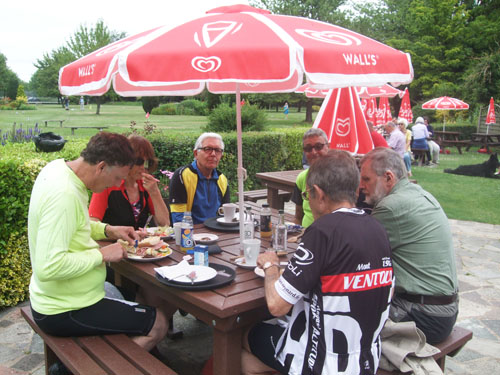 As we gathered on the road to depart we had a beautiful backdrop of Arundel Castle.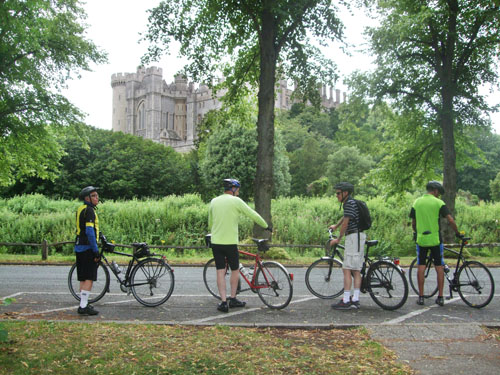 We returned on Ford Road and Ford Lane to Yapton and then stopped for tea at the Willow Tea Room Barnham.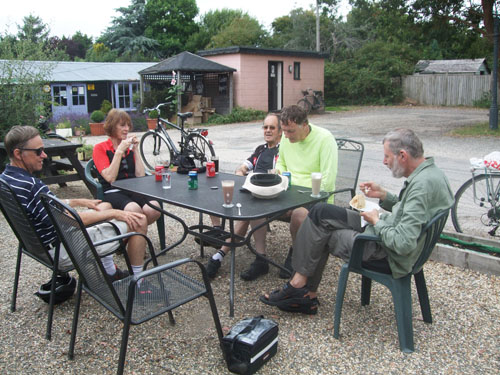 Mileage from and back to Chichester Cross would have been about 28. My mileage from and back to Pagham was about 40.
I have just returned from France which included viewing 3 stages of the Tour de France. Probably the best stage was Wednesday 5th July when we viewed the first mountains finish climb into the Vosges. We were located at the first major hairpin after a very steep climb which had split the peloton into many smaller groups. The shot below is a screenshot from the ITV catch-up service. Richard Boulton is most obvious in the bright red shirt and blue cap on the right. I am just visible next to him on the right followed by Peter Wilson.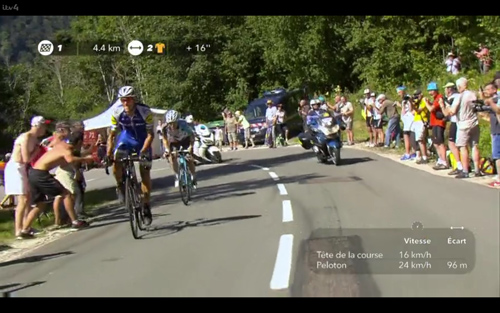 Next is one of the shots I took of a group climbing round the hairpin.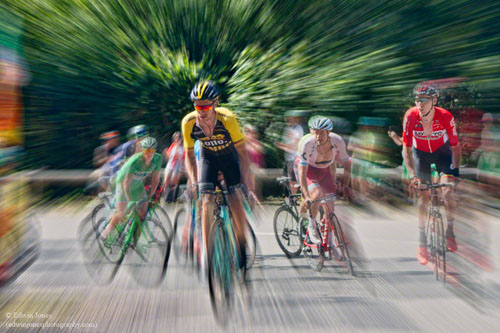 For a larger image and more details see https://www.flickr.com/photos/edwinjones/35078127164/in/dateposted-public/
Edwin
Posted by RideLeader at 18:30 BST