The weather today was sunny for once but just 7 degrees.
Four turned up for the ride to Midhurst on a bright and sunny winter's morning but unfortunately the leader ( Sam) came with a sick note from his wife and assigned the role of leader to Jeff . Gill decided she was not coming after all and that left Andrew and Jeff. So a 50% fall out before the start!
Sam prescribed the route to use and this we followed up to the Goodwood ridge then along where we stopped to looked at the fantastic view. Here Dave Rang went past us on Phil's (RIP) Titanium Enigma and from a standing start I could not catch him, but I nearly did! We headed down Duncton Hill and into the Seaford College where all the old dormitories have been demolished and in their place smart private housing is being built to fund new accommodation for the school.
We stopped for a brief photo stop at Graffham Church.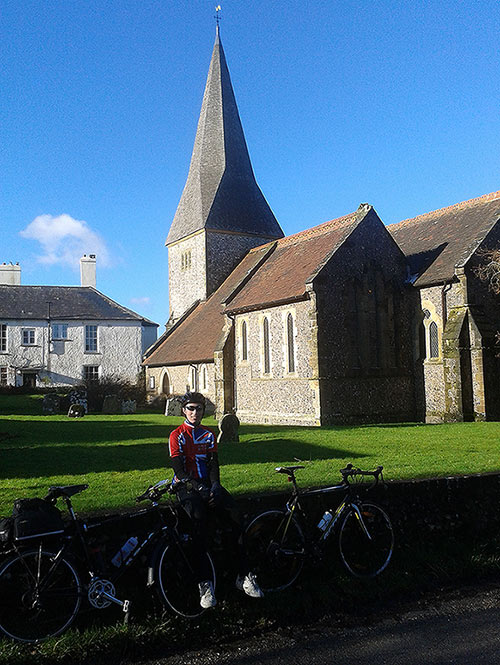 The village shop in Graffham does decent coffee and the tables outside were in the sun, so this turned out to be the morning coffee stop and lunch.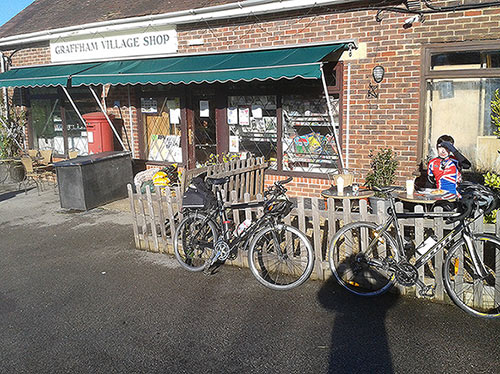 We headed to Selham and then to Ambersham where the lanes were awash with water and sand.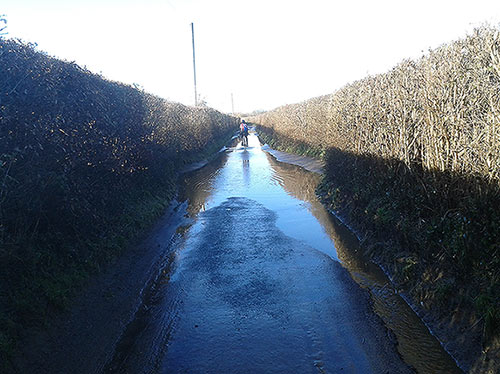 Lavington came without mishap and then a quick photo in the newly landscaped square in Midhurst. (Well done someone for removing the cars)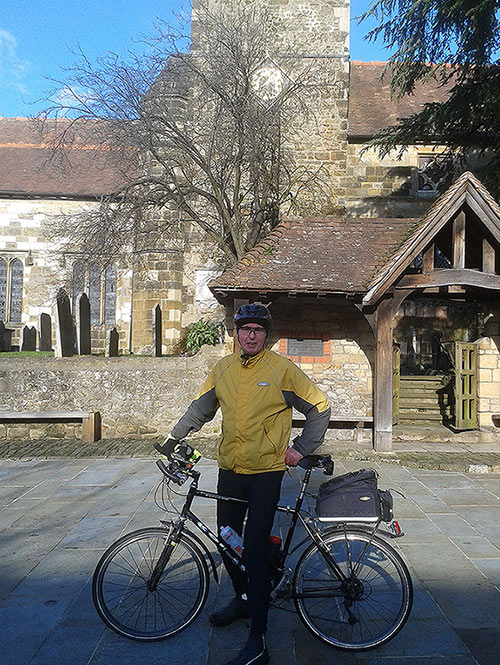 Then we headed back via Bepton .We emerged onto the main road at Cocking and then a fast run to West Dean then Centurion Way back to Chichester by 1.45 pm. A great ride. Get better soon Sam, you were missed.
Jeff Lander Ride leader
Posted by RideLeader at 20:02 GMT