Sunday 27 October. West Dean Ride
The weather today ended up dry with some sun but very windy and blustery no doubt a taste of the coming big storm.
Harvey was the leader and he was joined at Chichester Cross by myself, Tony, Avryl and Keith.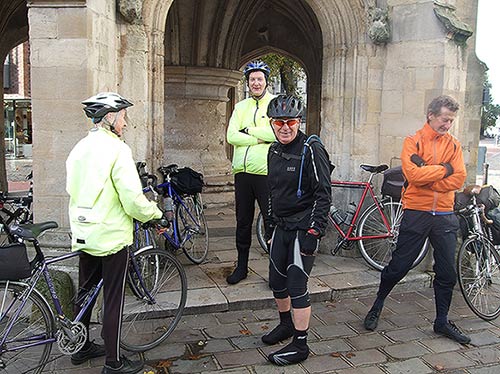 We headed up out on West Street and up the Centurion Way with the usual number of dogs walkers with their dogs not on leads. They always seem a little surprised to encounter cyclists on a Cyclepath.
At Lavant we headed into the village and then across to Goodwood Airfield Cafe. We made it inside just ahead of a short shower, good planning Harvey!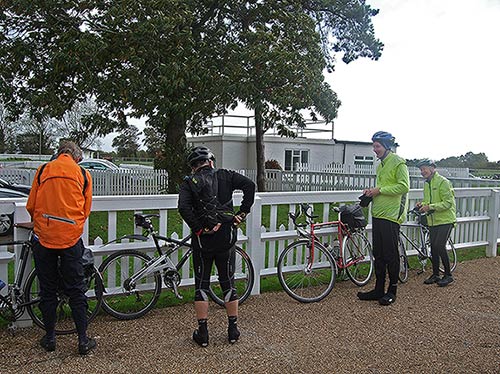 Over a long elevenses with a lot of chat we decided to give a miss to West Dean because of the strength of the wind and worries about gusts blowing us into traffic, We decided instead to head for Chichester Cathedral Cloisters Cafe for lunch.
We retraced our outward route which had the advantage of returning on the traffic free Centurion Way. In the following picture the movement blur occurs because the camera was on a long shutter speed due to the low light under the trees. The camera and the cyclists ahead are travelling at the same speed while the ground is blurred.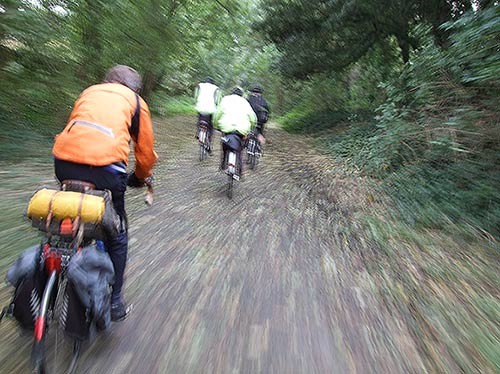 We headed on to the Cloisters and a long lunch break thoroughly putting the world to rights.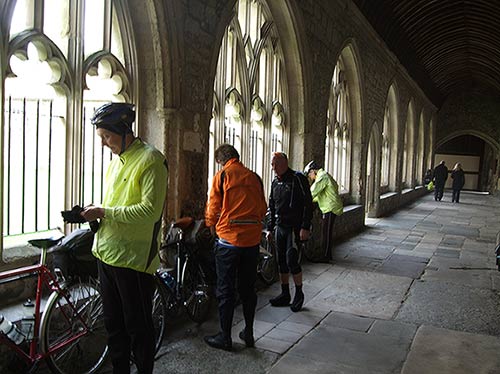 Then it was a little more bike riding to make our ways home.
Mileage from and back to Chichester was just 12. My total mileage from Pagham was 25.
A few more HDR pictures below –
First an image of the Travelator at Waterloo Underground Station
More details at http://www.flickr.com/photos/edwinjones/10341114465/in/photostream/
The next one is an image of the Nelson Stairs at Somerset House taken with a Fisheye Lens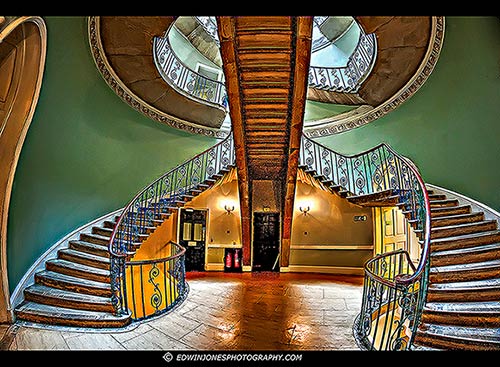 More details at http://www.flickr.com/photos/edwinjones/10454941934/in/photostream/
Edwin
Posted by RideLeader at 18:23 BST