Sunday 26th April. Ride to The Harrow, Steep
The weather for the ride today was a lot better than expected. There was a little drizzle on the way up to Chichester but after that the rest of the day was dry though cloudy with a light northerly wind.
I was the leader and I was joined at Chichester Cross by Sam, Paul and Jeff so 4 out on the ride today. We also saw Rex but he went home to get dry after being soaked en route from a heavy shower (more rain out east) Chris who stopped off before going bell ringing had experienced the same thing.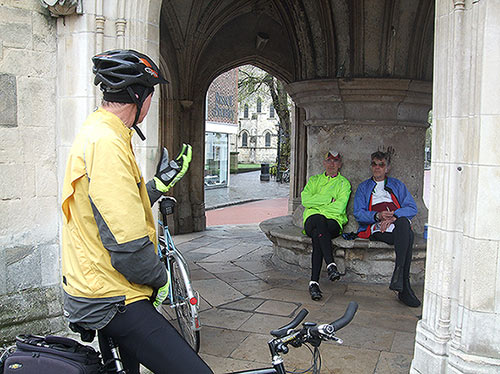 We headed out up the Centurion Way and then on via West Stoke and Funtington encountering many Bluebells on the way and indeed all day. We continued via Rackham and then lanes across to Rowland Castle. Then up the lane towards Horndean before turning off on a quiet lane which led us to a descent through woods to the Chalton lane. After a climb up to the bridge over the A3 we went on to the Queen Elizabeth Country Park Cafe for elevenses. Our arrival coincided with a big group from Alton Cycling Club.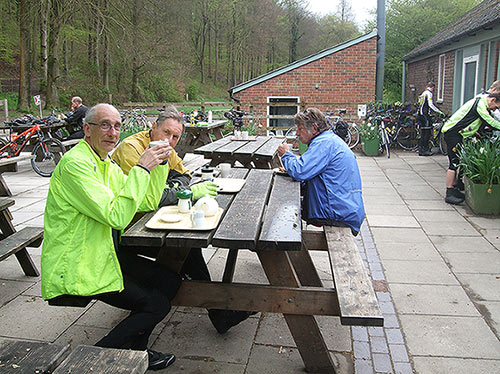 Our ride next took us up to Butser Hill from the relatively gentle side. The views were missing due to low cloud. We descended on the steep side and then lanes via Ramsdean and Stroud. We took a lane for Steep ignoring the Road Closed Sign and luckily we got through OK. I stopped of at Steep Churchyard to have my picnic while the others continued to the Pub. My picnic was enjoyed on a bench surrounded by Bluebells.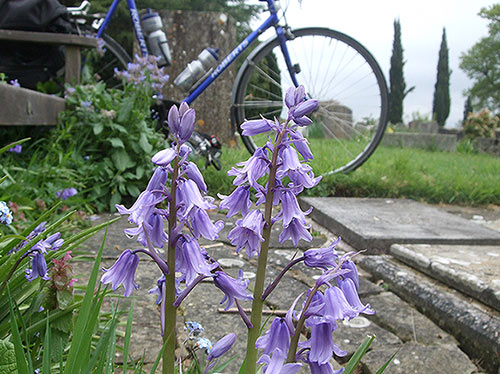 I continued to join the others at The Harrow Inn which is also in a very pleasant rural location.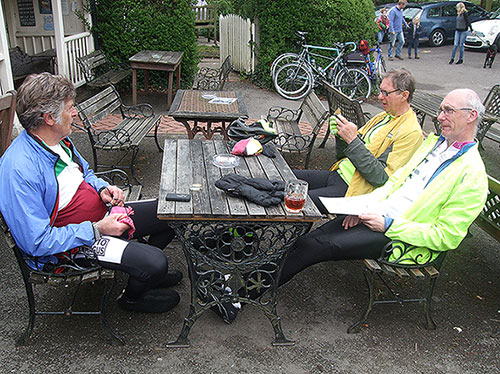 After lunch we headed back 0n lanes via Sheet. Then it was on to the B-Road in the Harting direction but turning off before then to take the lane via Ditcham Park School which has some beautiful views on an out of the way route with little traffic.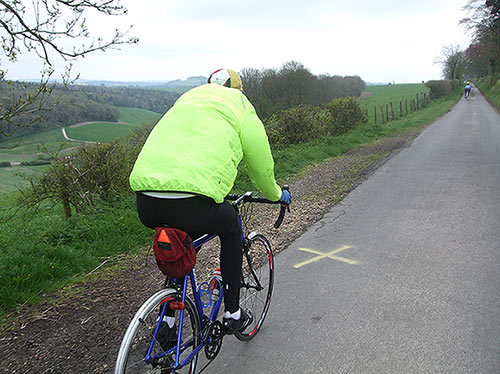 Then it was on via Finchdean to stop for tea at Rowlands Castle.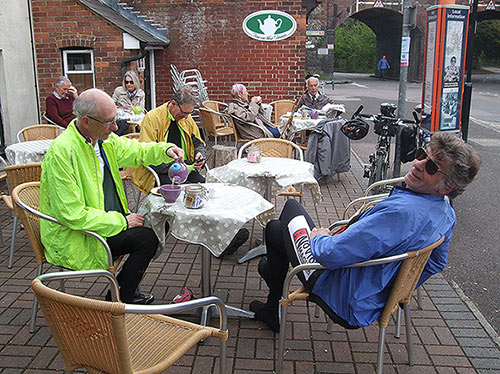 We returned to Chichester via Westbourne and Woodmancote. Mileage from and back to Chichester was 51. My mileage from Pagham was 64.
On Monday I went to London and visited the Sky Garden at the top of the Walkie Talkie skyscraper in the City. Admission is free subject to pre-booking online. Pictures were mainly of the Architecture rather than the gardens. The first image shows the very top floor which most visitors seem to miss.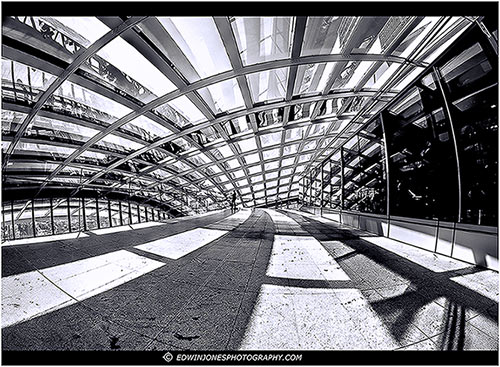 For a larger image and more details see https://www.flickr.com/photos/edwinjones/17033742818/in/photostream/
The second image shows the view looking down on the bar and balcony viewing area. Both images were taken with a fisheye lens.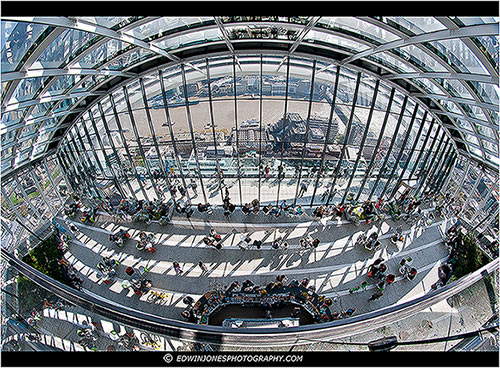 For a larger image and more details see https://www.flickr.com/photos/edwinjones/16632532773/in/photostream/
Edwin
Posted by RideLeader at 18:12 BST