Sunday 12 April. Ride to Barnes Green and Freewheel Competition
The weather was good today with sunny skies and temperatures up to 15C inland and 12C on the coast. The only downside was a very strong SW wind to battle into on the way home. I was the leader and I was joined by Sam and Paul at the start at Walberton Pond.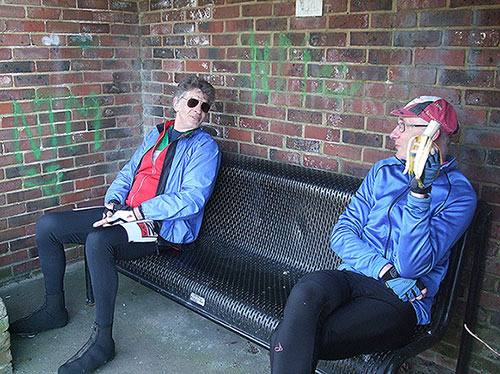 We headed out on the usual route on lanes via Madehurst. Then it was a fast descent down Houghton Hill and on to lanes via Amberley and Rackham.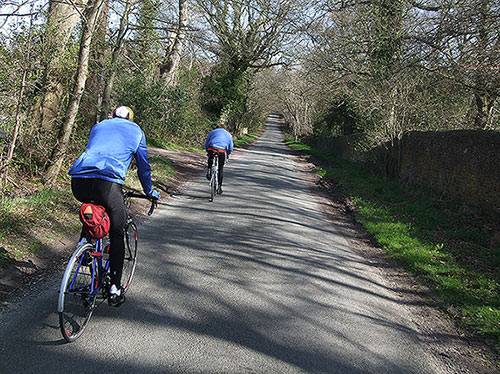 We continued on lanes to stop for elevenses at Wiggonholt RSPB Cafe.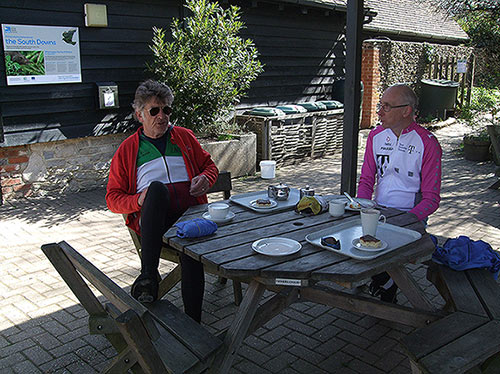 Then it was on via West Chiltington and lanes past Shipley and via Dragons Green direct to Barnes Green and lunch at Sumners Pond Cafe. Aided and abetted by the strong tail wind we arrived at 11.50 with Horsham and Crawley Group arriving soon after. Arun Adur after a puncture took another 50 minutes to arrive so there was a bit of a wait to head over to the Freewheel.
We headed out together and gathered at the top of the freewheel hill. There were the 3 of us from Bognor Chichester. 5 from Arun Adur and 6 from Horsham Crawley.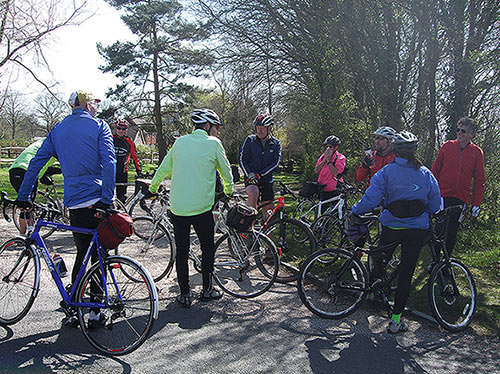 I took a fair few pictures and this one is of Sam our Groups downhiller extraordinaire riding to overall first place.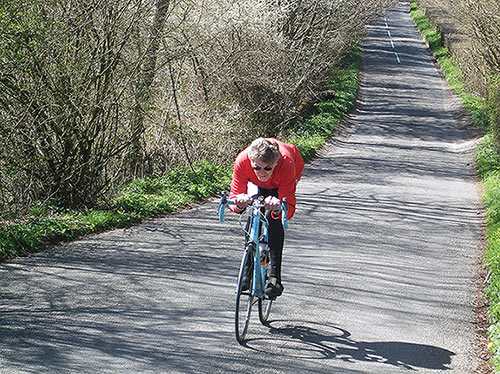 Paul didn't get anywhere being far too light (why he goes up hills so fast)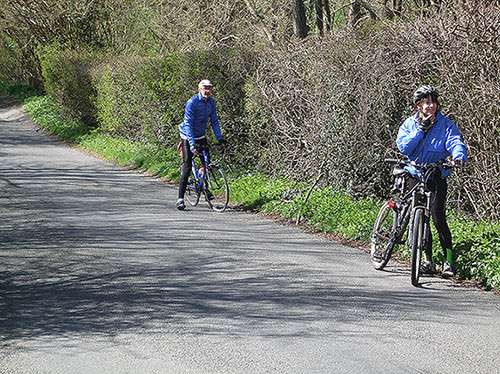 We gathered afterwards and the final result was Sam first and Dave Fox second. First lady was Ann Hall and second lady was Corinne Pitts both of Horsham Crawley.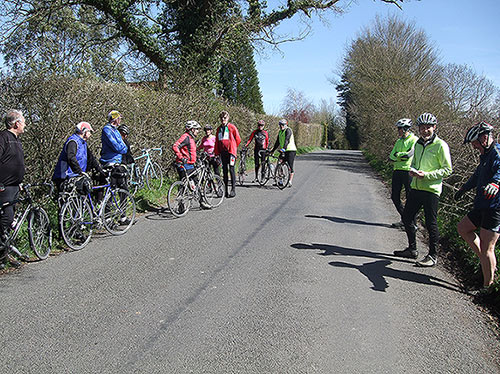 We headed back via Broadford Bridge and a climb up the old freewheel hill to West Chiltington. We returned via stop for tea at Wiggonholt where Sam helped Paul to fix a bolt.
Then it was on via Coldwaltham and Coates to climb Duncton Hill. Sam and Paul headed home via Singleton while I headed back via Eartham and Aldingbourne. Mileage from and back to Walberton would have been about 57. My mileage from Pagham was 73.
Edwin
Posted by RideLeader at 20:07 BST