Sunday 25th November. Ride to Graffham.
After a downpour most of yesterday and last night the day started bright and sunny. On my way into Chichester for the start I took a picture of flooded roads. A little bit of Deja Vue. See the Blog entry for 3 weeks ago 4th November, same place same flood.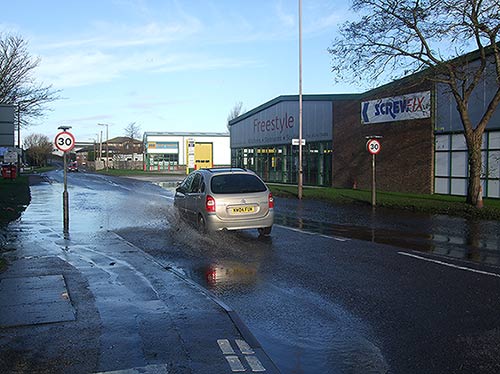 Avryl was the leader and she was joined by myself, Sam, Debbie and Gill so 5 out on the day.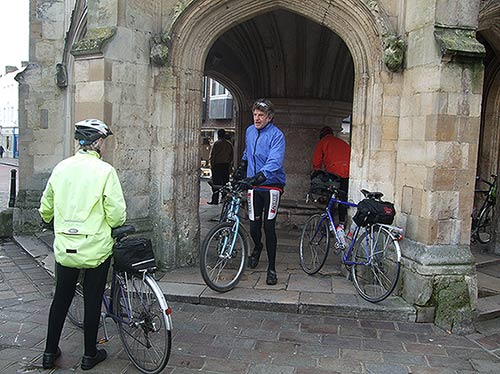 The morning was a mixture of sunshine and clouds and we headed east via Westhampnett and the main road via Boxgrove. Then it was lanes round to Aldingbourne for elevenses. We met there 3 from Arun Adur CTC, Richard Boulton, Dave Fox and newcomer Jerry. We were due to meet them also for lunch but they took a longer route.
Avryl led us out upwards via Eartham and then the climb on the main road. Then it was further north on the main road where we met a lot of cyclists coming the other way on an Audax Event apparently organised by Dave Hudson starting from Petworth. They were struggling up Duncton Hill as we swooped down.
Then it was the lane to and through Seaford College to Graffham. We arrive just after 12.00 just as the first spots of rain started. Note to self. If we go there again in the winter ring from the Ride Start and book a table. Everything was booked but we got the use of a table where they were not due to arrive till 1.30. Arun Adur joined us about 30 minutes later.
The Pub Garden was basically water hidden by grass. When we arrived it looked ok. When we left it was churned up into muddy tyre tracks.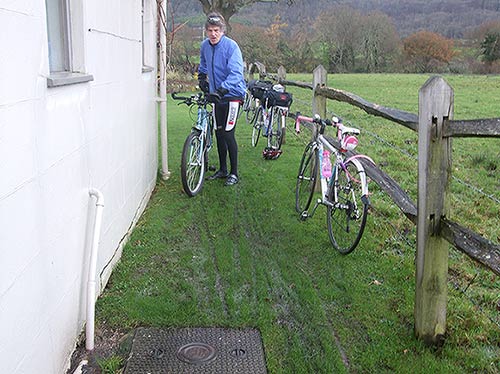 It was dry when we left but the rain soon started again, light to start with. We headed back on lanes via Heyshott Green. Avryl decided to avoid the muddy lane to Cocking and took the main road. Near Heyshott Green we again met the Audax Riders, again riding the opposite way.
At Cocking Debbie got a puncture and Sam and I did the mending in steady heavy rain. As we headed back via Singleton and Lavant the rain progressed from heavy to very heavy to downpour. There was a mention at one stage of Singing in the Rain which didn't get very far. From Lavant we headed back different ways with the rain stopping soon after.
Mileage from and back to Chichester was about 30. My mileage from Pagham was 42.
My latest HDR picture to be processed is the light trail of a Bus on Tower Bridge.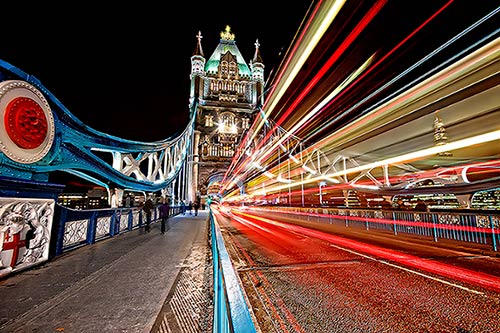 Edwin
Posted by RideLeader at 17:48 GMT
Updated: Sunday, 25 November 2012 21:51 GMT