Sunday 9 September. Ride to Portchester Castle
Today's ride met at Chichester Cross, I was the leader and I was joined there by Colin, Gill, Sam, Samantha and newcomers John and Angela. The weather was hot and sunny, up to 25C only clouding over after tea.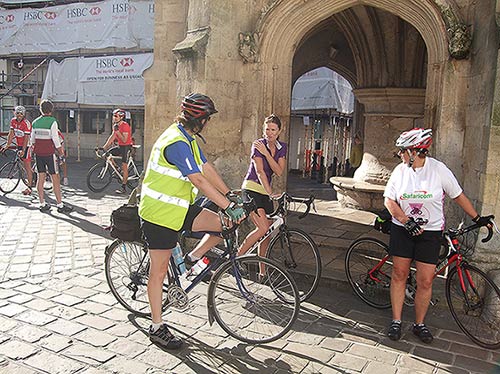 The day was notable for Colin's first Club Ride on his new bike, an Airnimal.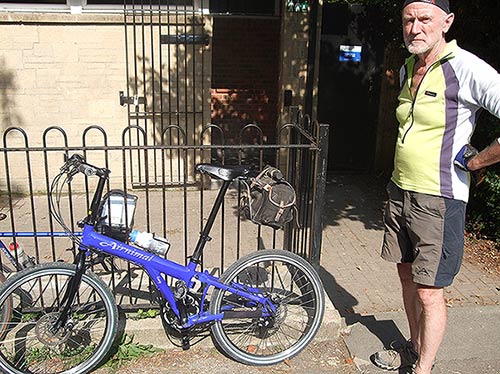 I took a route out via the Centurion Way Cyclepath and then West Stoke and Funtington. Our route happened to take us on the same course as a major Sportive, the Southern Sportive which has 4 distances up to 120 miles. We were often passed by other riders. We continued to Rowlands Castle and they turned off our route just after this. We stopped for elevenses at Horndean Garden Centre Cafe.
Then it was mainly quiet lanes via Cathrington and taking us north of Waterlooville and Denmead. We continued via Worlds End and Hipley. After a few more lanes we started the big climb of the day to the top of Portsdown Hill which looks down on Portsmouth.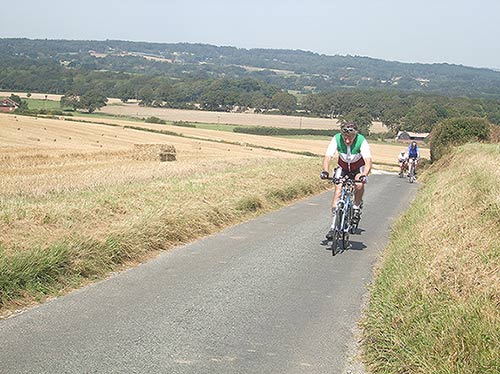 After regrouping at the top it was a sharp descent and down through the town to Portchester Caste. This is free to enter save for the Keep and we rode through the gates and down to the waterfront for a picnic lunch.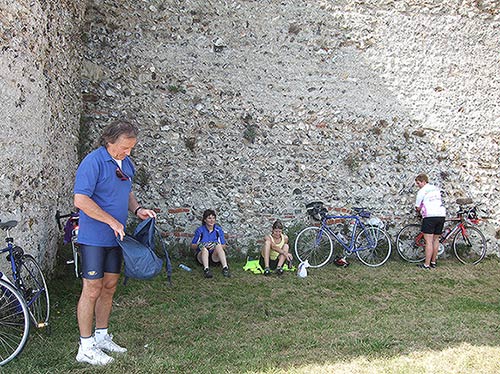 On the way back heading out of town we stopped at a junction when there was a sudden very loud baaaaang. Car backfiring, gunshot, bomb – no it was Samantha's bike tire exploding. Colin had used a mini track pump to put a lot more air in it at lunch as it was quite soft. Unfortunately Samantha had too small a tube in there so it was already stretched and the extra pressure proved too much. Luckily only the tube was damaged not the tyre so it was soon replaced.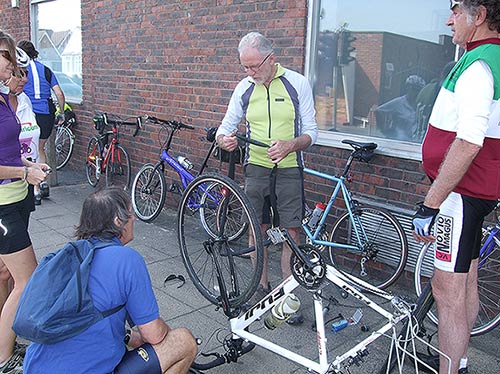 We continued back up Portsdown Hill and then along the ridge road with fine views over Portsmouth. Then down to Havant and on to Emsworth and Tea at Heidi's.
After tea the return was via Westbourne and the South Coast Cycle Route back to Chichester.
Mileage from and back to Chichester was 51. My mileage from Pagham was 62.
Yesterday I visited the Olympic Park for the 4th time, this time to the Olympic Stadium on the last day of competition at the Stadium. There are few pictures below. I got there early and was able to get to the Olympic Flame before going to my seat.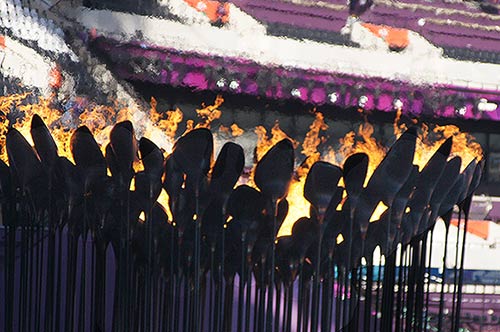 Below is a Fisheye lens shot of the Stadium.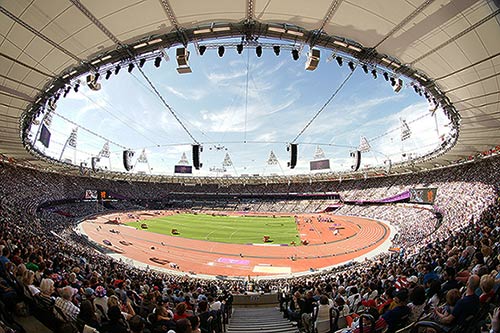 Below a shot with a longer lens of the start of one of the 100 metres Heats.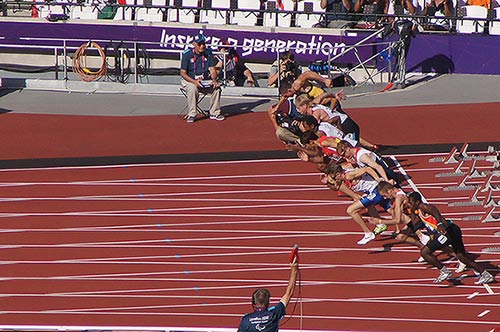 Edwin
Posted by RideLeader at 21:46 BST
Updated: Sunday, 9 September 2012 21:51 BST