Sunday 8th March. Ride to Wisborough Green
The weather today was fairly mild up to 12C though cloudy with a few sunny spells. It stayed dry despite forecasts of a little rain in the afternoon..
Sam was the leader and he was joined at Chichester Cross by myself, Jeff, Roger and Mark so 5 out on the day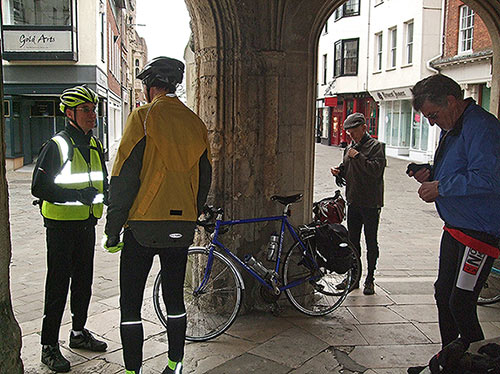 We headed out up North Street and then a fast training type pace up the main road via Singleton and Cocking before turning off on a lane via Heyshott Green and Lavington Common to the Petworth Road. After a brief spell on this we took another lane via Burton Mill Pond. Then it was on via Shopham Bridge and lanes to Petworth for a welcome elevenses.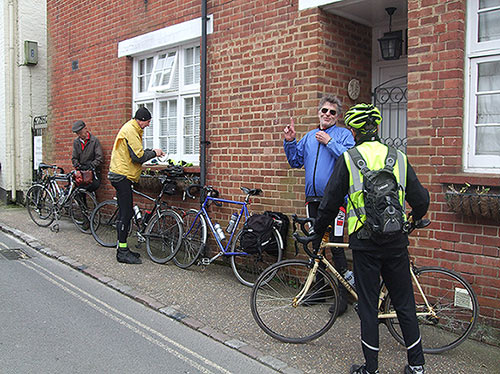 Next it was north from Petworth before turning off onto lanes via Balls Cross and Kirdford to our lunch stop at The Old Mill Cafe, Wisborough Green.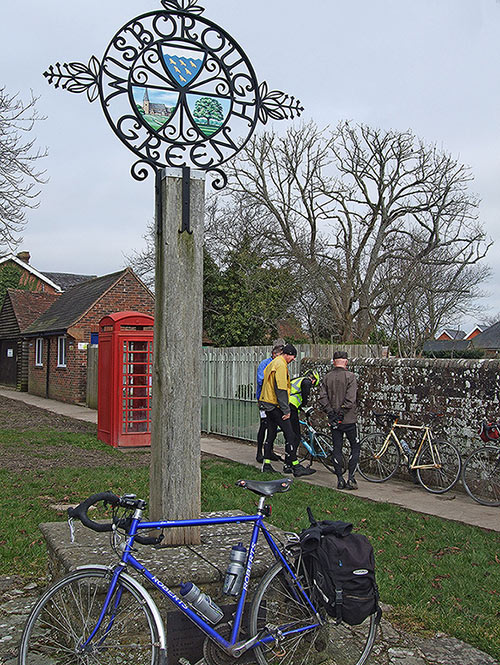 The return route took us back to Kirdford and a long gradual climb to Flexham Park and the down to Byworth. Then it was back via Shopham Bridge and a lane to Barlavington. We stopped at the base of Duncton Hill for a break. Mark discovered that he had forgotten to drink a bottle of beer he brought to have with his picnic lunch. Sam did not have it, that was set up for the camera, Mark had to cart it back with him.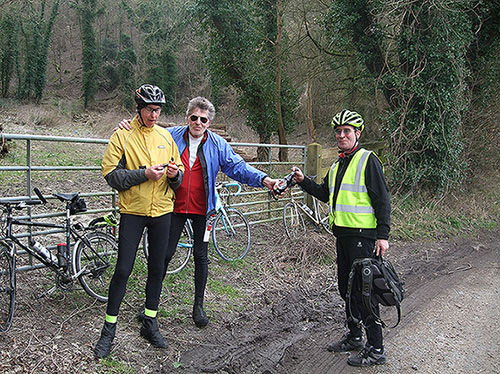 After climbing up Duncton we had a gradual downhill. Most of the group turned right at Upwaltham to head back to Chichester via East Dean and Singleton. I took a more direct route home via Eartham, Aldingbourne village and Colworth.
Mileage from and back to Chichester was about 52. My mileage from Pagham was 64.
My latest picture to be processed was one of the Lloyds Building, processed in Black and White for a dark skies look.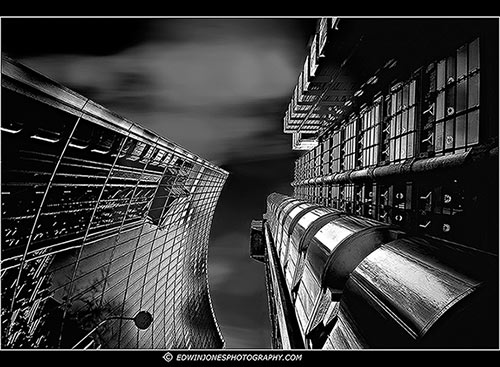 For more details see http://edwinjonesphotography.com/blog/2015/3/metropolis-at-lloyds
Edwin
Posted by RideLeader at 19:19 BST