Sunday 6 January, Mince Pie Ride
For today's ride we all converged on Avryl's house in Tangmere for a Mince Pies start. The weather was dry, though cloudy with temperatures up to 10C.
I took a route on lanes via Colworth. With the worst of the flooding subsided I took one lane for the first time in months. I came across this view which I would call "Warning Potholes Ahead" It made me think of the Indians who put skulls on sticks to warn not to go any further.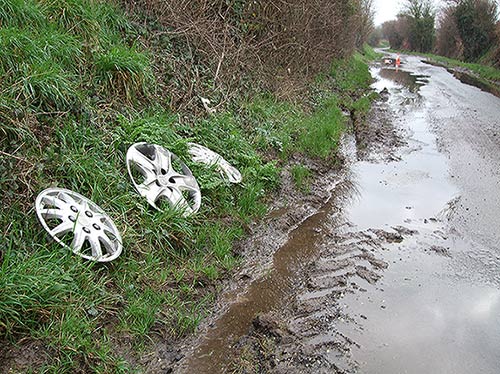 There were 28 of us crowding into Avryl's house and most arrived by bike.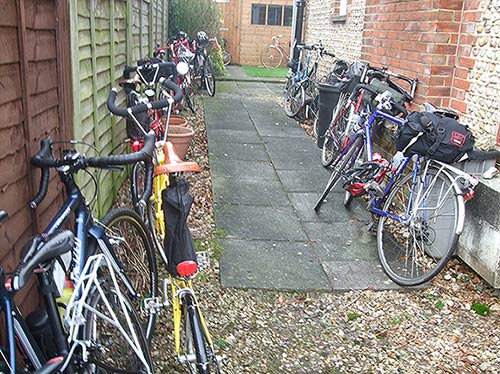 I may have missed some but these included Avryl, myself, Arthur, Lynn, Jan, Jim, Freda, Richard, Elizabeth, David, Irene, Jim, Jan, Dave, Debbie, Alan, Liz, Diane, Brian, Harvey, Roy, Brian, Sue and welcome to 4 newcomers, Tony and Marylin Holmes and Mark Farrugia and Phillip Janson.
We were soon all tucking into coffees and a great spread of Mince Pies and other cakes.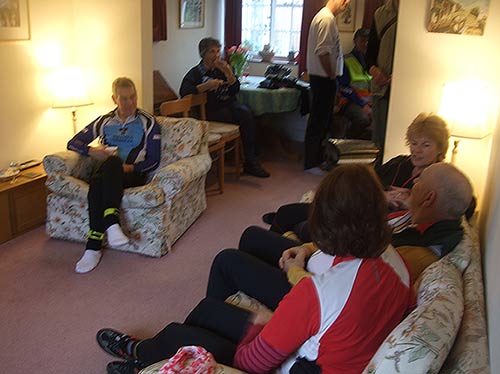 When it came time to leave the first job was to find the right shoes or perhaps a better pair.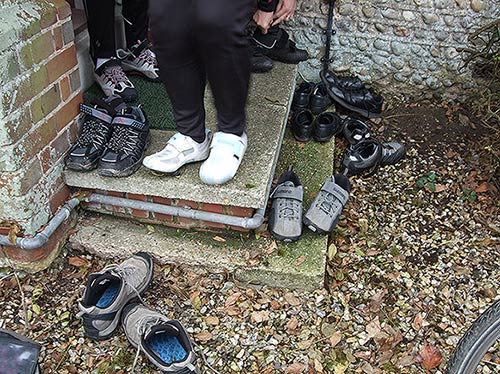 We all collected the right bikes outside to head off to lunch at Aldingbourne.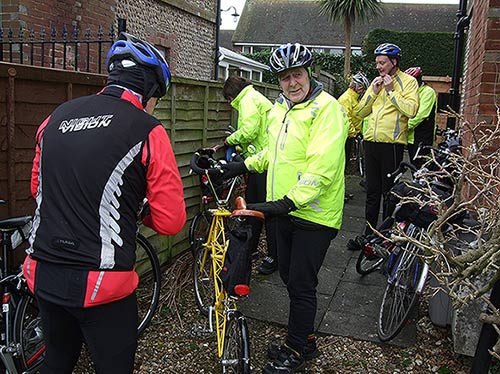 However it all came to stop at the end of the drive as Jan discovered she had a puncture. Arthur and some others waited while Arthur fixed the puncture. I led the rest over to Aldingbourne. I took a route across Tangmere Airfield and the road from Oving and lane though Aldingbourne village and on to the Garden Centre for lunch. John Maxim joined us for lunch.
We gathered to leave after lunch heading for home on various routes.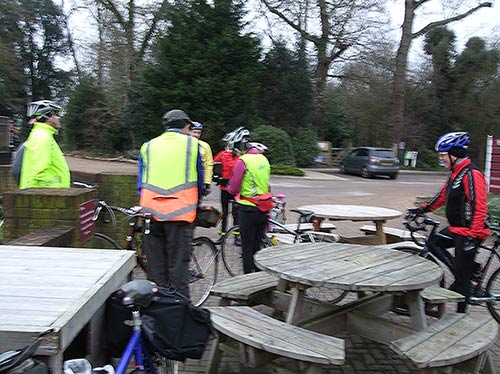 My latest HDR picture is of Westminster Underground station with a fisheye lens. I thought the roof looks a bit like a flying saucer.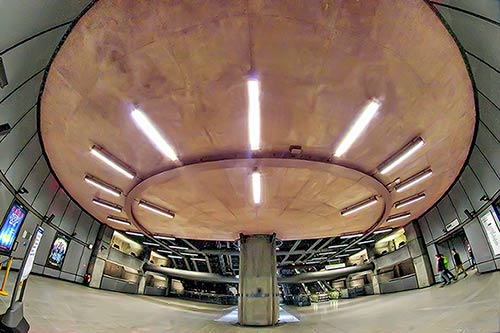 Edwin
Posted by RideLeader at 16:28 GMT
Updated: Monday, 7 January 2013 10:36 GMT