Sunday 7th October. Ride to Dragons Green
I was the leader and I was joined at Walberton Pond by Colin, Gill, Samantha and Roger. John Maxim joined us at lunch so 6 out during the day.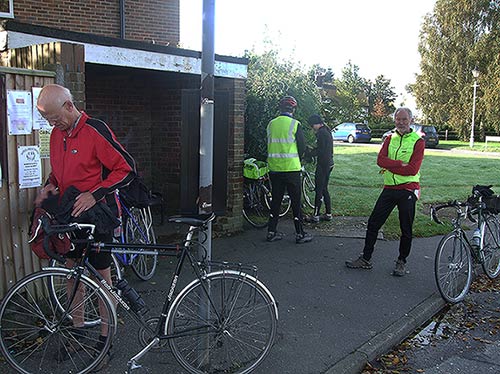 The weather started cold but sunny and stayed mostly sunny and warming up until lunch. There was more cloud in the afternoon.
I led out via Fontwell, Slindon Bottom Road and up to Eartham. We stopped near Eartham to assist Samantha whose tyre had an insufficiency of air.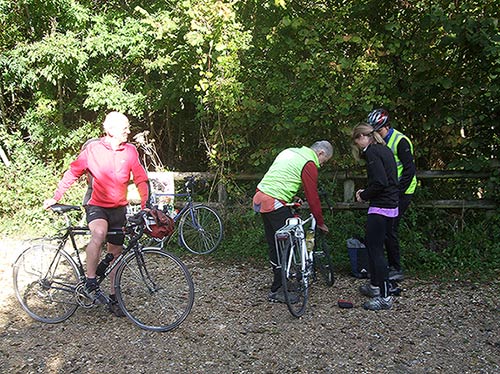 Then it was on to the main road where there were far too many fast cars due to the first of the month sports cars breakfast Club meeting at Goodwood.. It was on and down Duncton Hill before turning off on lanes via Barlavington and Coates. We rode on beautifully quiet sun dappled lanes.
Then it was on to Fittleworth to stop for elevenses at Aylings Garden Centre Cafe west of Pulborough.
Then it was on via Pulborough and West Chiltington and lanes via Broomer's Corner to Dragons Green. Roger joined John for lunch at the George and Dragon. The rest of us took our sandwiches to the back of the nearby Scout Hut.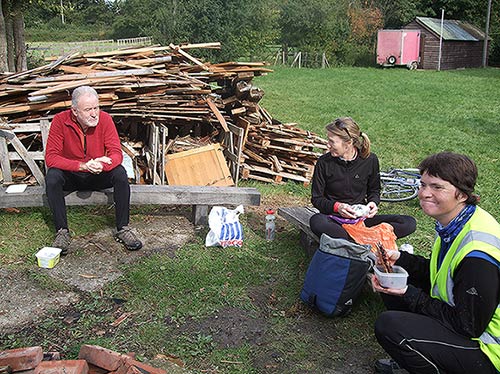 After lunch we headed back on lanes via Ashington, Warminghurst and down to Storrington. Then it was through Parham Park and on to Houghton for a pleasant tea stop by the River.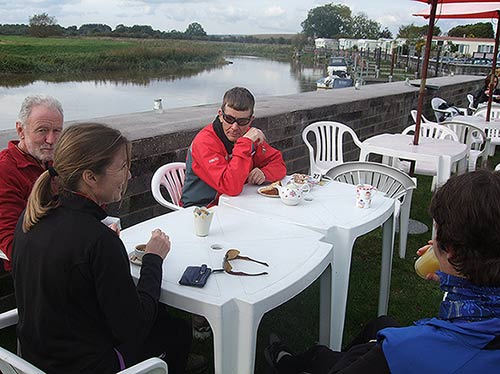 Then it was up the big hill and back via Slindon to Walberton.
Mileage from and back to Walberton was 46. My mileage from Pagham was 65.
Latest HDR pictures are below.
The first one is an HDR edited version of the Pont de Gard Roman Aqueduct from my Ventoux Tour.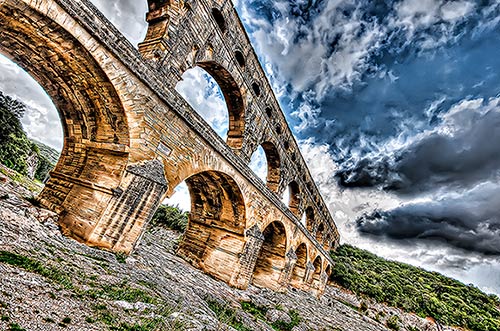 Below is an image taken of the train crossing the Arun at Ford early morning on the day of one of my Olympics visits.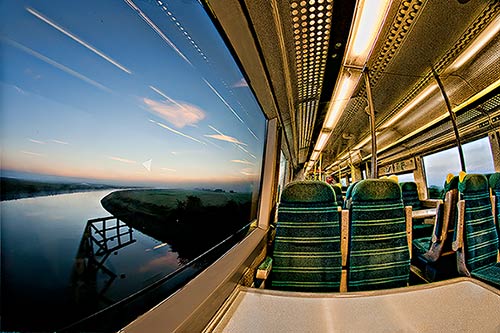 Edwin
Posted by RideLeader at 19:37 BST