Sunday 9th August. Awayday Ride to the New Forest
A beautiful summers day, mainly sunny with a light westerly wind. Arthur was the leader for an awayday ride to the New Forest starting from Ealing near Totton. There was a select band of 5 of us being Arthur, Lynn, Jan Graham and myself. I cycled from home, then a train to Southampton and a cycle route to Eling. Graham cycled from home in Eastleigh and the rest came by car.
The ride had one problem at the start as our usual cafe at Ealing was closed for renovation. We headed off across the forest instead towards Beauliu. En route we encountered a New Forest pony with a young foal. Mum was happy to munch grass on the other side of the road while baby was happy to be stroked.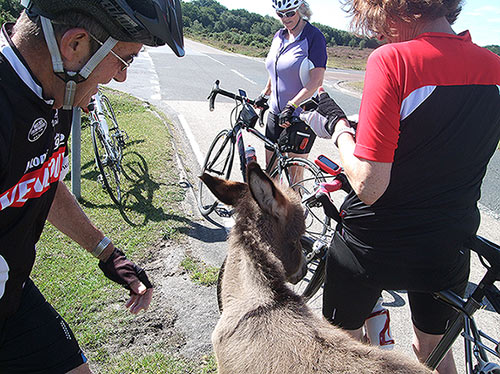 11s was taken at The Old Bakehouse Cafe in Beaulieu, which is very much a cyclists Mecca.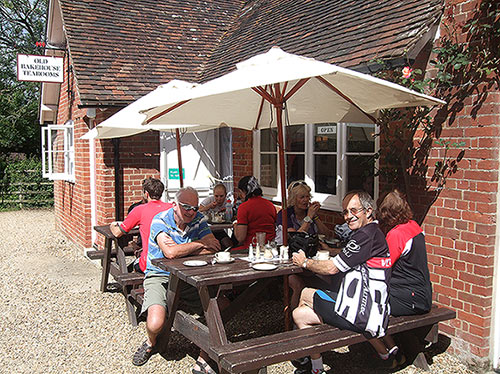 Next we had a climb up the moorland and a ride into the wind to Lymington for lunch. We stopped at a cafe on the waterfront.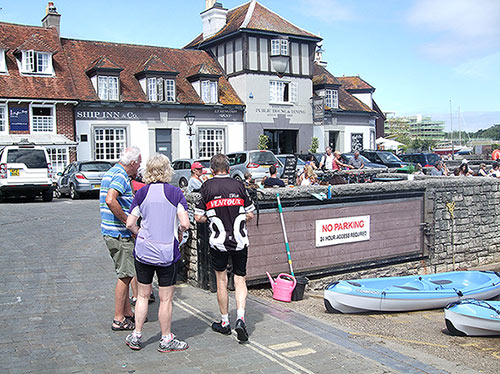 For the return we took a different route on quieter lanes closer to the coast, well quieter save for a rally of ancient motorcycles which passed us at intervals.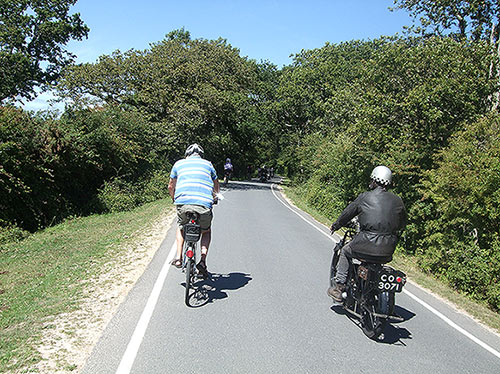 There were a few other road hazards.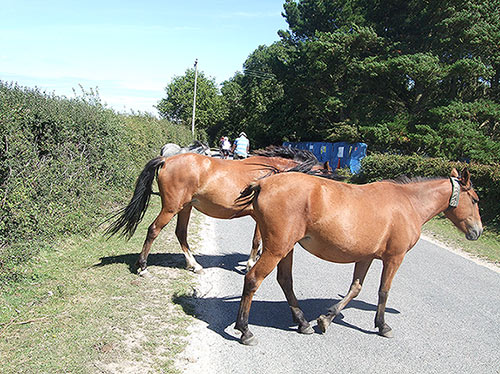 Eventually we left the rally route and took a quiet lane to Bucklers Hard and a stop for tea at the Cafe. Graham treated us all to ice creams as it was his birthday today.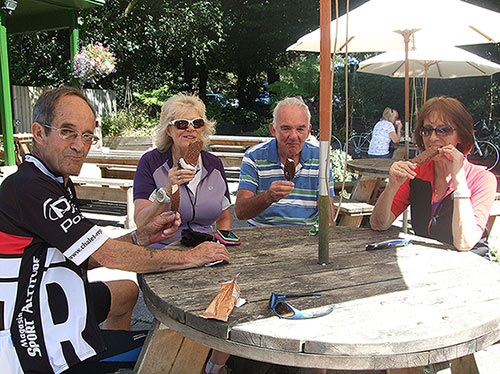 The return was back via Beaulieu and then on to Ealing. We had the wind and the sun behind us with the sun reflecting off Graham's mirror.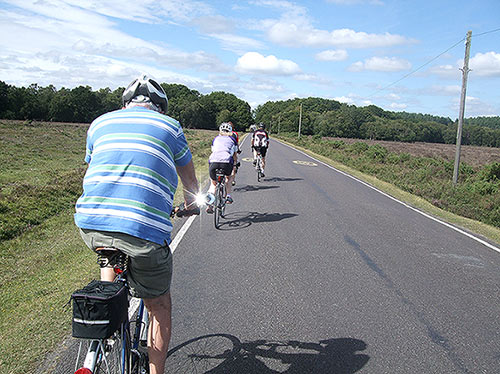 This evening on the way back from Chichester I stopped off for some pictures of the sunflowers near Summer Lane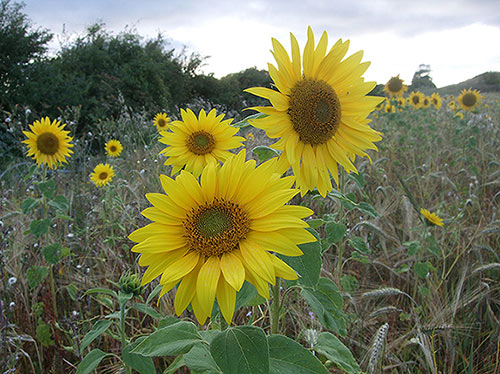 The mileage for the ride was about 30. My mileage for the day was 55.
My latest picture to be processed is of a sunflower taken a week ago on the Summer Lane route near Pagham, with the proper camera and a macro lens.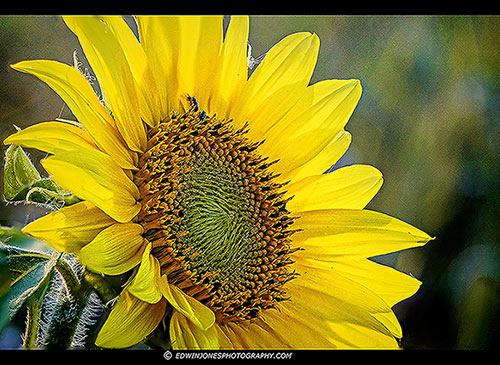 For a larger picture and more details see https://www.flickr.com/photos/edwinjones/19633583983/in/dateposted-public/
Edwin
Posted by RideLeader at 21:52 BST