Sunday 22 April. Ride to Rowlands Castle
There were 2 Rides today. I was due to lead a ride to Steep nr Petersfield and Avryl a ride to Rowlands Castle. Just Ray turned up at 9.30 at Chichester Cross for the long ride so we both decided to wait until 10.00 and join Avryl's Ride. We were also joined by Arthur, Lynn, Alan, Liz and Debbie making 8 out on the day.
The weather forecast was quite poor with a lot of showers due but in the event it held off with only spots until tea. Avryl led us on beautiful quiet lanes round via Bosham Hoe and then the road round Bosham Harbour with beautiful views.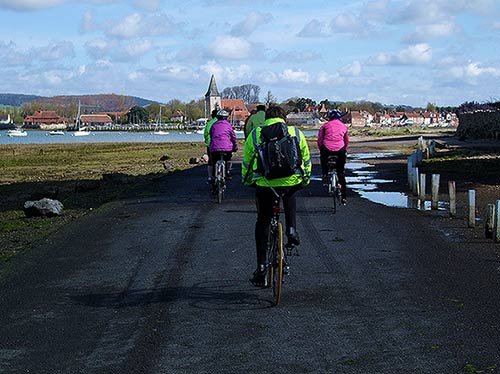 We stopped for elevenses at Bosham arcade Cafe where we were welcomed on the doorstep by the Cafe cat.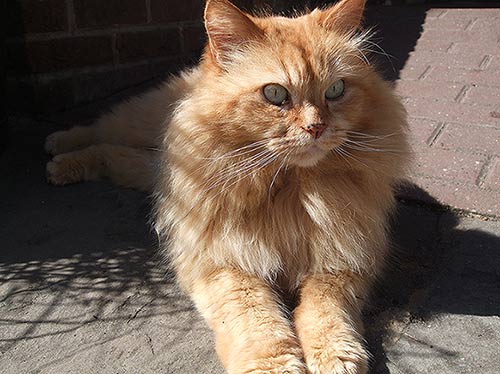 Then it was onwards on more quiet lanes via Chidham and then on via Woodmancote. Alan and Liz left us here to get back early. The rest of us continued for lunch at Rowlands Castle. Here we met Derek and Margaret. We didn't recognise them at first as they were in civvies, not cycling.
After lunch we got ready to leave still in the sun.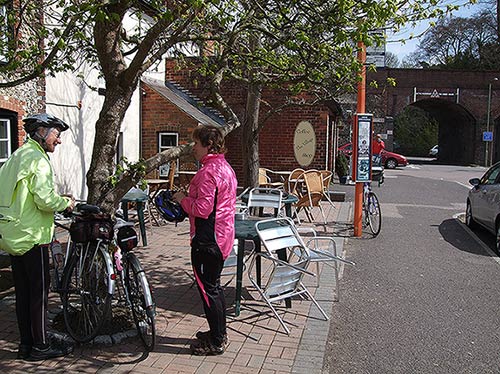 Arthur had recently been presented as a gift by Alex Moulton a new and expensive Moulton Bike for his help in organising the Moulton Club gathering for the last 11 years. Below is the new bike shining in the sun, campag equipped throughout.
We continued back taking the road towards Funtington but then turning off down to the South Coast Cycle Route and West Ashling we stopped at the Pond to look at the Ducks, Swans, Geese and Trout. 2 Geese were upset by walkers going by with dogs and started some agitated hissing. They made their way purposely towards us.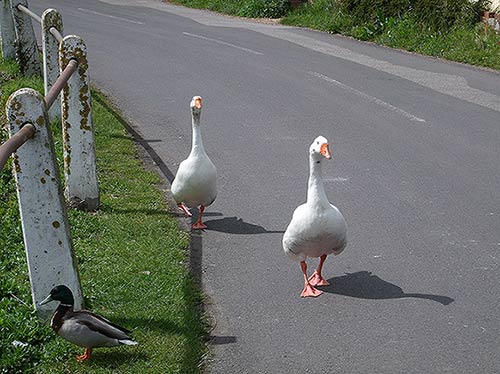 Luckily they were distracted before reaching us.
We returned on Clay Lane and on to Fishbourne Roman Palace Cafe for tea.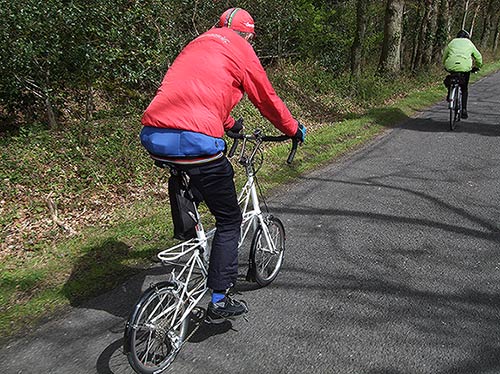 Mileage from and back to Chichester was 28. My mileage for the day was 42.
After 5 days in Paris last week I have taken lots of pictures but not processed many. Below is an HDR image of the Eurostar loading for departure at St Pancras last Monday.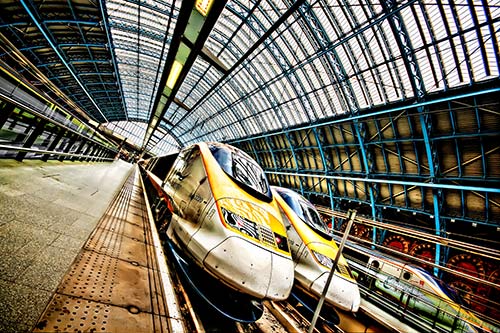 Edwin
Posted by RideLeader at 18:05 BST