Lanzarote. Week to Saturday 18th February.
This week has seen gradual improvements in the weather with little cloud by the end of the week and temperatures up to 20C.
My ankle sprain has gradually improved over the week until I am now able to ride in the hills and almost walk normally.
Sunday, Monday and Tuesday I took it easy with rides along the coastal cyclepath, all with the same destination, Arrecife. On Tuesday I took the SLR and on the way took this picture of a plane coming in to land over the cyclepath which borders the end of the Airport runway.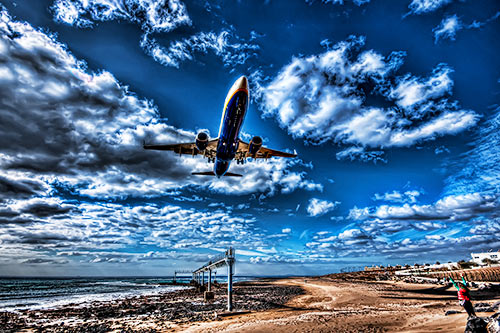 I then went on and took pictures in Arrecife Church. This one is an HDR Vertorama, a Panorama going up from floor to ceiling. It comprises 7 3 exposure HDR pictures so 21 images total combined.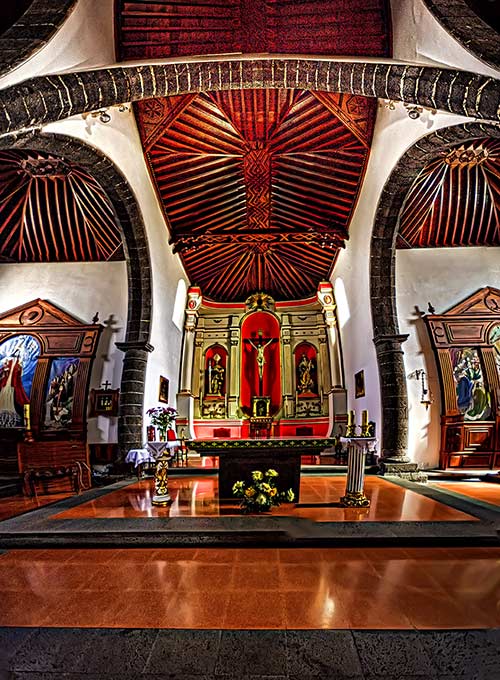 To view large and for more details see this picture on flickr at
http://www.flickr.com/photos/edwinjones/6890368447/
At the next window click the picture for a larger size and click "view all sizes" for the largest. See also there details of the background and the processing of the picture.
On Friday I rode into the hills with the camera and took this picture of Teguise Church.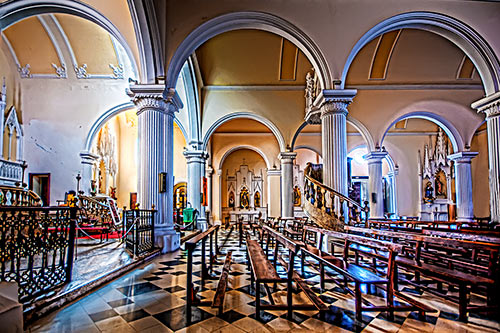 Total mileage for the week was 105.
Edwin
Posted by RideLeader at 16:41 GMT