Sunday 19th July Ride to Forest Green
The weather today was clear and sunny with temperatures up to 20C.
Today's ride was to Forest Green near Leith Hill. The 90 miles and 8 am start must have put people off as only Sam and Chris joined Colin at Chichester Cross. Jeff decided to start from Petworth to avoid the normal roads and make it a normal 50 miler.
So 4 set off to Kirdford but soon it was down to 3 as Sam decided to cut short and head for Wisborough Green after his hard day riding the day before. Quiet roads mainly to Ifold, Bucks Green ,Cox Green Ellens Green, Ewhurst Green and finally Forest Green.
Well finally for the Greens, but Jeff thought Leith Hill Tower being so close, it would be a shame not to visit the highest point in Surrey. Half way up he was beginning to regret this but regret turned to delight as we went off- road for the final half mile and the view opened up right across to the highest point in Sussex ( Blackdown Hill ) Jeff climbed the tower and saw London . The South Downs blocked the view to the sea.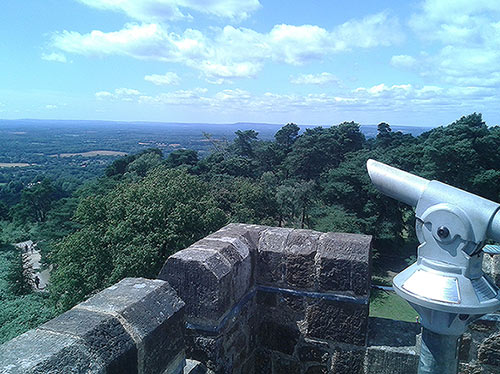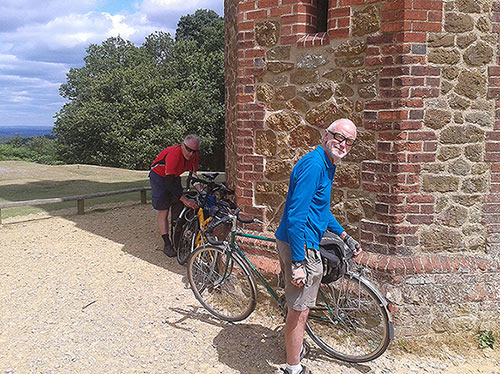 On the way down delight turned to exhilaration on the downhill. This was followed by dappled new lanes.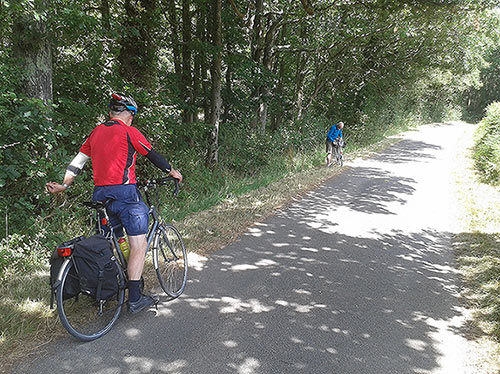 The parting of the cyclists took place at Wisborough Green Cafe ( Sam you should have waited !) Colin and Chris to head over the hills to Pulborough and Jeff back to Petworth. Great summer's day ride.
Jeff Lander
Posted by RideLeader at 19:28 BST