Saturday 30th May. Ride to the Brick Kiln Nursery Cafe
The weather today was warm and sunny. The ride was led by David and in all 17 gathered outside Bognor Library for the start.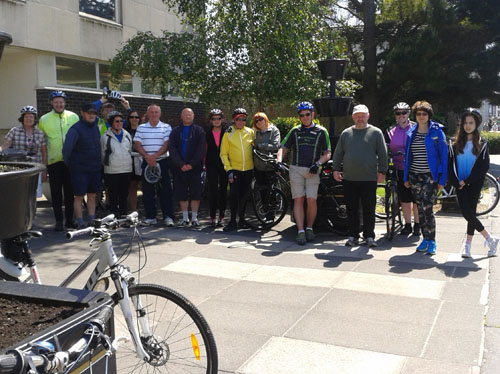 We went along the prom and then to Nyetimber, Summer Lane and the dry track across the field to join a lane up to South Mundham. Then it was Runcton and round Merston old airfield to the Brick Kiln Cafe for a tea stop.
The return was via Colworth and North Bersted. My round trip mileage was 20.25 so the round trip from the library would have been about 15.5.
Graham
Posted by RideLeader at 00:01 BST