Sunday 13 November. Ride to Lee on Solent
After weeks of cold and rain the weekend has finally seen some warm dry weather with blue skies, I put suncream on today for the first time since returning from Lanzarote in March.
When I arrived at Chichester Cross I saw a crowd of about 100 cyclists! Not ours it turned out but meeting for the start of a Charity Cycling Family Fun Ride to Witterings. Is that the wording we need for a good turnout?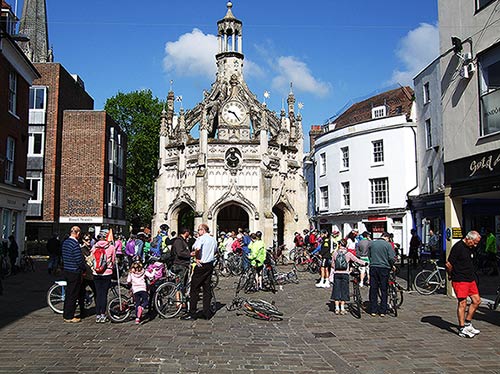 The Mayor sent off the fun riders and as they thinned out our little group emerged. Arthur was leading and he was joined by Lynn, Debbie, myself and another 4 from the Moulton Club making 8 out in all.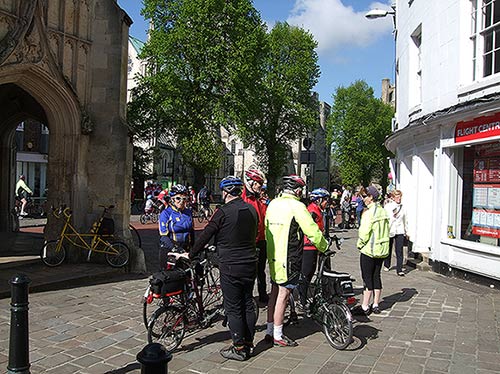 With a long ride to Lee on Solent Arthur took a direct route first on cyclepaths to Fishbourne and then making use of the cycle lanes on the old main road via Southbourne and then on to the Greenhouse Cafe Emsworth for 11s.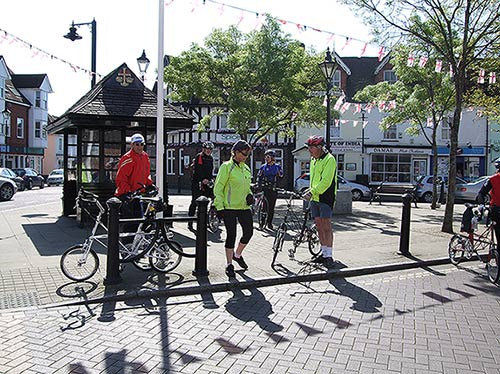 I turned back from Emsworth as I was just starting to recover from a Chesty Cough and didn't want to push it too much on a long ride.
The plan was to go on via Havant and the cyclepath down the Western Road to Portsmouth. Then the ferry across to Gosport and on to Lee on Solent for Lunch. The estimated mileage for the day for the ride was 60.
I returned on the South Coast Cycleroute via Woodmancote to Chichester. Then it was quiet lanes via Oving and Colworth. This was the view as I got at the end of a lane where it joins the main road near North Bersted as a reminder of recent weather.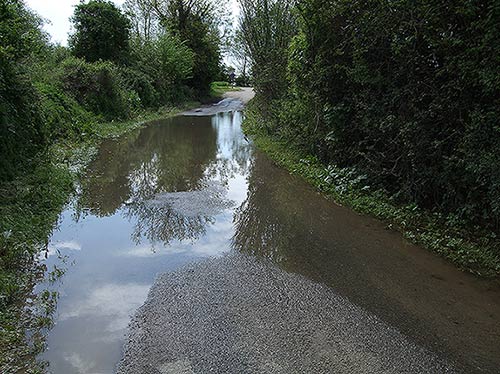 The flood was not as bad as it looks as the middle of the road was higher and quite shallow.
My mileage for the morning was 34.
Below are some more pictures from Paris processed over the last week. The first one was the plush foyer of Opera Garnier. The second is of the Eiffel Tower. Larger pictures and more details can be found on Flickr at http://www.flickr.com/photos/edwinjones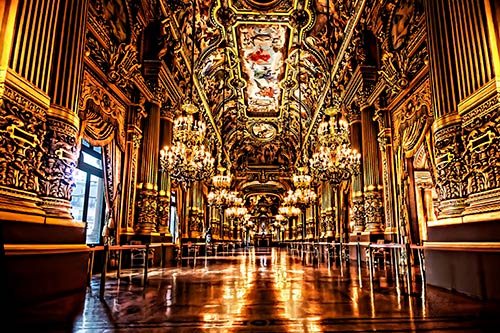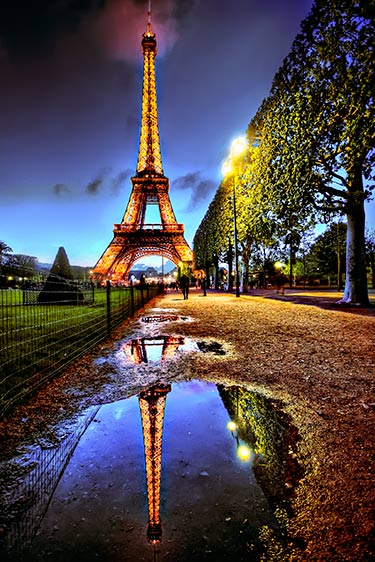 Edwin
Posted by RideLeader at 15:53 BST
Updated: Sunday, 13 May 2012 17:09 BST