Sunday 16 June. Ride to Selsey
The weather today was not as bad as it might have been with light winds after the gales of yesterday. There was some light rain between 11 and 12 but it was otherwise dry and even some sunshine in the afternoon.
Harvey was the leader. He was joined at Chichester Cross by myself, Arthur, Lynn, Samantha, Chris, Avryl, Graham, Diane, Brian, and Martin so 11 out on the day.
For a change Harvey led us out down the Canal to Hunston and then on to Sustrans route 88 otherwise known as the Bill Way. From North Mundam it was lanes down to Fisher and then tracks across fields eventually winding down to Sidlesham. We stopped for coffee at the Crab and Lobster, Sidlesham.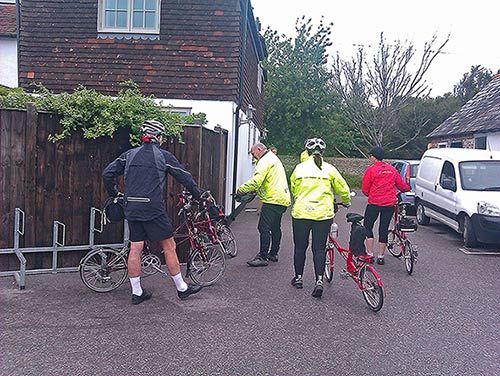 Then it was down the main road to Selsey and diversion on back streets round the town before stopping for lunch at the Riviera Café. Beatrice Lander spotted us there and had a chat.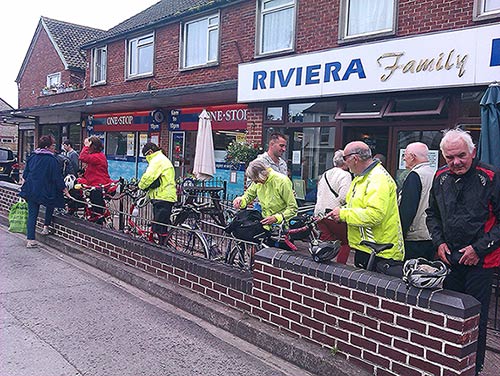 The way back required a short stretch of main road before turning off onto footpaths and lanes between Sidlesham and Highleigh.
Then in was lanes round to Earnley and on to Somerley and Birdham. Then it was past Birdham Pool and on to Chichester Yacht Basin for tea.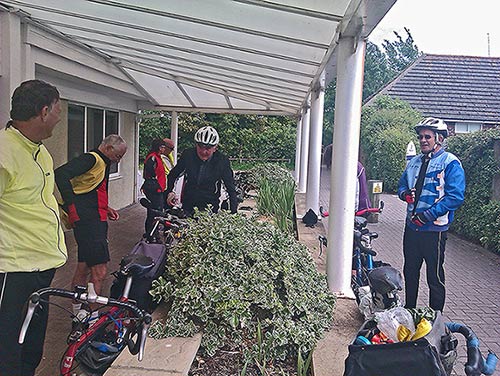 We returned to Chichester on part of the Salterns Way. Mileage from and back to Chichester Cross was 27. My mileage for the day from Pagham was 40.
Below are my last two HDR pictures to be processed. First a shot of London Underground taken at Shepherds Bush Station on the Central Line. Next an image taken Saturday during a Bognor Camera Club workshop on Bognor Beach by the Pier in a 40 mph gale. With the speed of the clouds moving across I was able to use a filter to cut the amount of light and get a 25 seconds exposure. More details at http://edwinjonesphotography.com/blog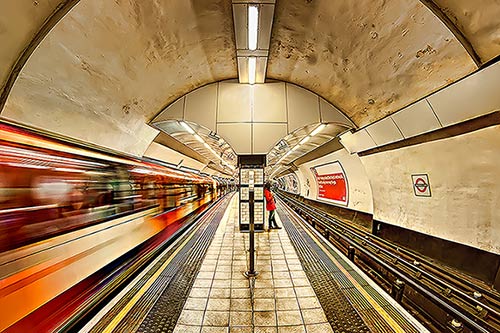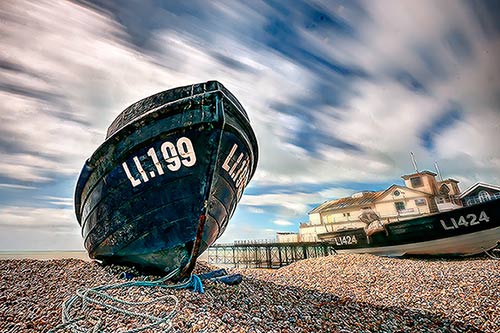 Edwin
Posted by RideLeader at 19:38 BST