Sunday 2nd June. Ride to West Marden
Today Harvey was the leader on the short ride which was to West Marden. With warm pleasant sunshine there was a good turnout. Harvey was joined by myself, Sam, Adrian, Alan, Liz, Christine, Keith and Avryl so 9 out on the day.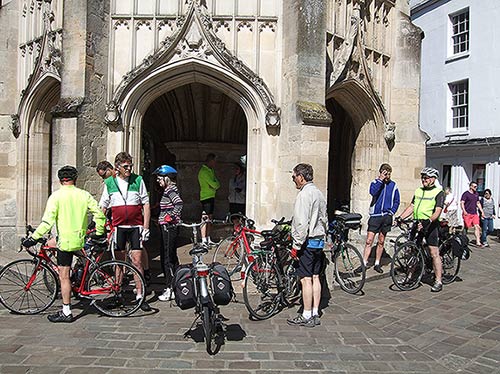 For a change we headed up North Street and then a stretch of the B Road before turning off onto the lane to West Stoke and then Funtington. From here it was up a gentle hill to Racton and then another pleasant country lane.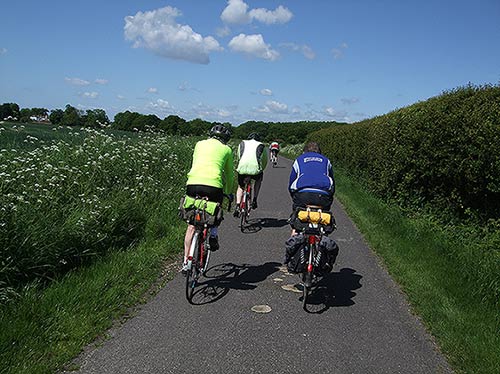 The route then took us straight to Stansted Garden Centre where we managed to secure an outside table for a pleasant break finishing Keith's crossword.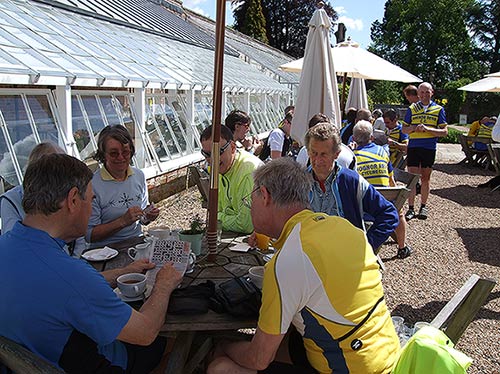 Also there were 30 plus cyclists from the Bognor Regis Cycling Club which is a racing club which does half day Sunday Club Rides. There were a good number of bikes spread out on the lawn.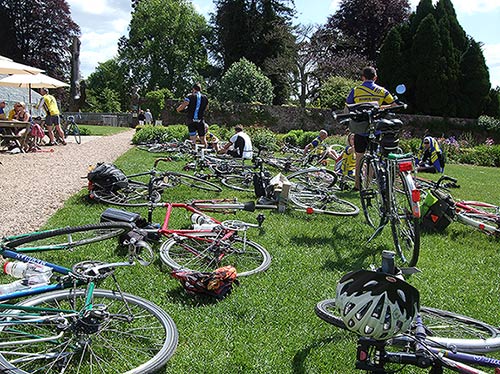 Alan and Liz went back from elevenses. The rest of us headed out on the long but gentle climb through the woods from Stansted to Forrestside.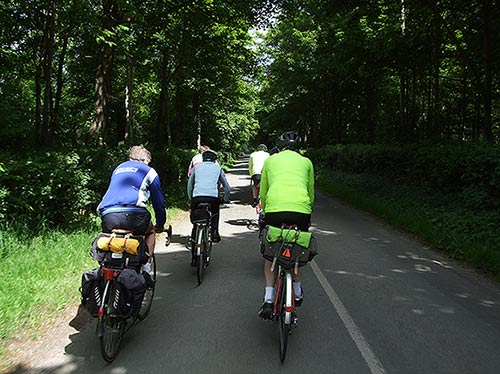 Then it was along a lane and down a short but steep descent to The Victoria, West Marden for lunch. Sam reported a speed of 38 mph down the hill.
Lunch was taken in the garden and the Barman seeing me taking a photo offered to take a photo of all of us with my Camera. He did a good job of organizing us getting everybody to look at the Camera and be included.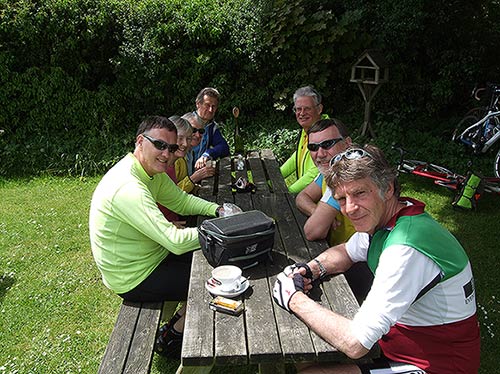 Then it was a tailwind and a slight downhill down the valley. Adrian left us to head for home at the junction with the B Road. The rest of us headed for the South Coast Cycleroute lanes back to Chichester and stopped at Fishbourne Roman Palace Cafe for tea.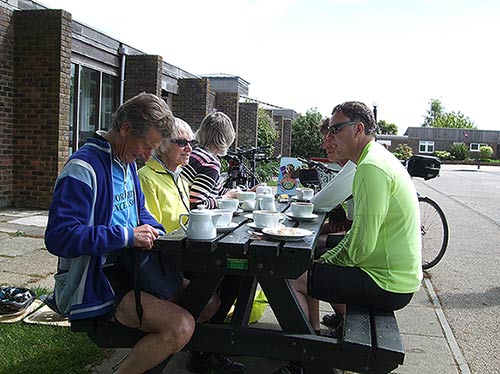 Mileage from and back to Chichester Cross was pretty much on the estimated 25 miles. My total mileage from Pagham was 37.
Below are my latest 2 HDR pictures. The first is taken from rear of a DLR train as it leaves Bank Tube Station. The second is a picture of Black Tulips standing out at the Keukenhof gardens, Holland. More details at http://edwinjonesphotography.com/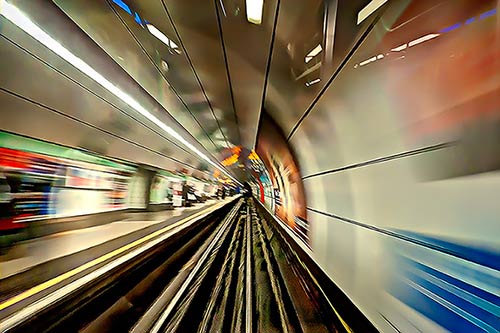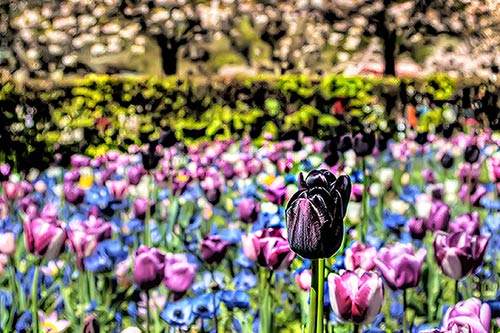 Edwin
Posted by RideLeader at 20:39 BST
Updated: Sunday, 2 June 2013 20:47 BST