Sunday 15 September. Ride to Milland
Today there were two rides on the program, a long hilly ride to Milland and a short flat ride to Selsey.
Colin led the long ride and he was joined at Chichester Cross by Sam, Anne and newcomer Martin.
The weather started bright and sunny, then clouding over and heavy rain starting late afternoon. The group stopped for elevenses at Compton where Sam turned back. The rest continued to Milland for lunch. The rain did not start until they were nearly back to Chichester.
Harvey was unable to lead the ride to Selsey so I stepped in but nobody turned up, possibly put off by the poor weather forecast. I did a short ride round to the north of Chichester before heading home to make it a morning ride of 30 miles
My last 2 images to be processed were taken last month on a day trip to London.
First a shot of the futuristic Southwark Station on the Jubilee Line.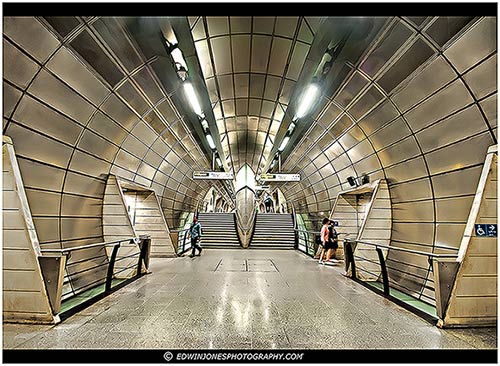 Next a shot of a spiral staircase in Somerset House looking up from the basement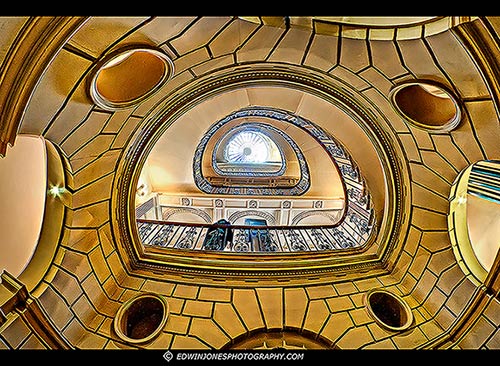 Edwin Jones.
Posted by RideLeader at 22:16 BST