Saturday Ride - Chichester Library to Sidlesham
The weather wasn't particularly encouraging today, dull and cloudy but the forecast had suggested no rain and indeed there wasn't any - although it kept threatening. However it was mild with a light wind and perhaps this was the reason why there were 12 of us at the start point - an excellent turn out.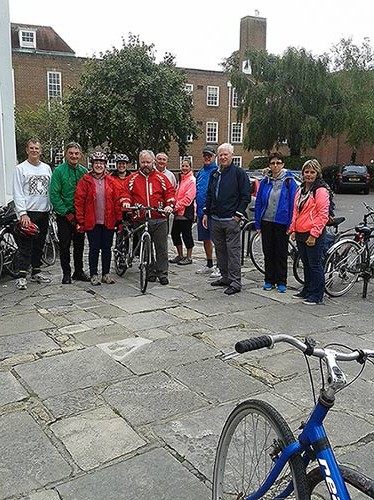 Philippa led this ride and was joined by Alan, Steve, Carol, Graham, Debbie, Liz, Roy, Julian, David and newcomers Galya and Mike.
We took cycletracks past the College to the Station, then the canal basin where we followed the canal to Poyntz Bridge.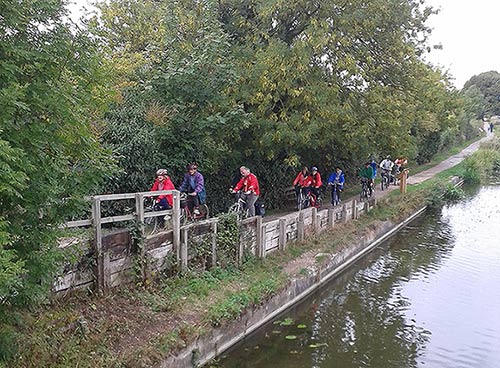 Then to North Mundham and lanes to South Mundham and Fisher where a blackberry picking stop was made, overseen by a group of inquisitive cows.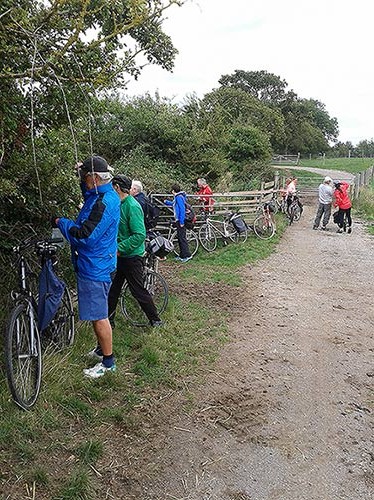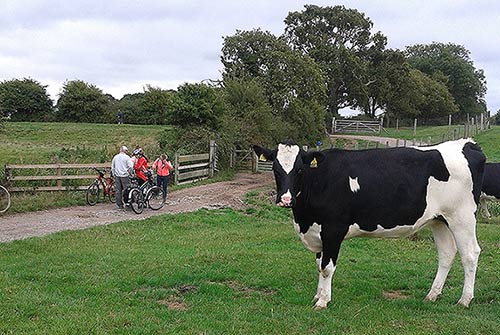 We then continued along off road lanes and tracks, a waymarked route now designated National Cycle Route No.88, until emerging at Rookery Lane Sidlesham. Then 2 minutes on the tarmac to the Crab and Lobster, our refreshment stop.
For the return route the group split into two, with one part heading back to Chichester via NCN88, North Mundham and Vinnetrow Lake to Bognor bridge, and the other group making a direct return to Bognor via Halseys Farm, Pagham Harbour Wall and Church Farm. Mindful of the last time we went this way when one of the riders took an unplanned dip in the harbour, we were a little more careful and got back wihout incident (helped by the fact it was daylight rather than late night when we last came this way).
The round trip mileage from Chichester was about 16. I went back with the Bognor group and clocked up a little over 21 by the time i got home.
Graham
Posted by RideLeader at 21:54 BST
Updated: Sunday, 15 September 2013 08:25 BST