Sunday 20th March. Ride to Wickham
The weather today was dull and cloudy though dry with temperatures up to 9C.
Arthur was the leader and he was joined at Chichester Cross by myself, Sam, Bob, Paul and Jeff. Lynn joined us in the afternoon after dealing with some B&B customers . So 7 out during the day in all.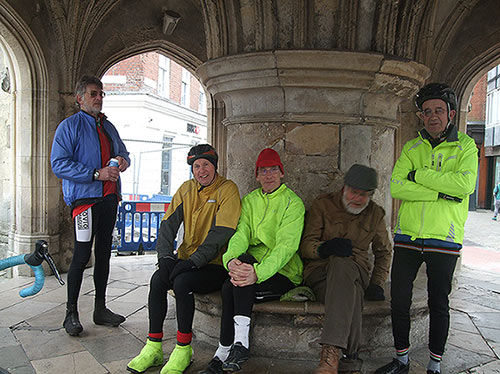 We headed out on the South Coast Cycle Route lanes via Woodmancote and then on via Westbourne to stop for elevenses (10s) at McDonalds, Havant. Half of the group preferred to go elsewhere. I did find though that one advantage was the price, paying just £2.58 for a Hot Chocolate and Blueberry Muffin.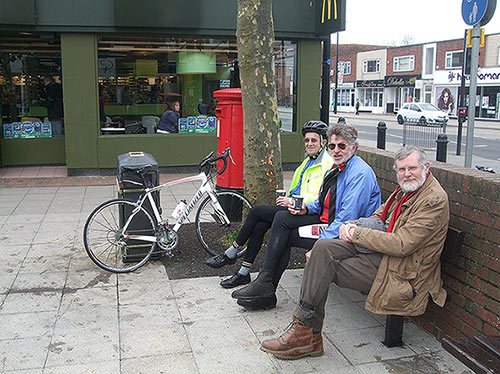 Then it was on via Bedhampton to the first serious hill of the day up Portsdown Hill which has some beautiful views over Portsmouth. Then it was along the top past some of the forts, ancient and modern before a brief stop to regroup.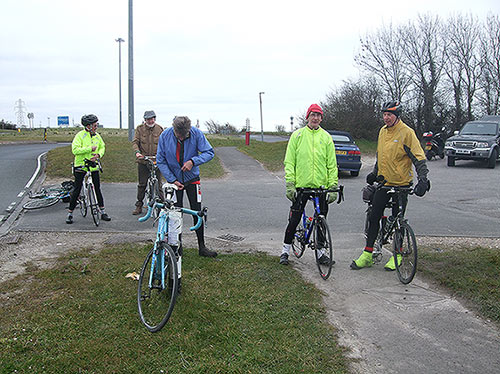 We then descended towards Southwick. We took the B-Road via North Boarhunt to Wickham and lunch at The Kings Head at the Square. Wickham Square seemed to be full of cars going round and round in a fruitless quest for a parking space. Not a problem for bikes. Our bikes were parked in a covered and heated area next to the Pub.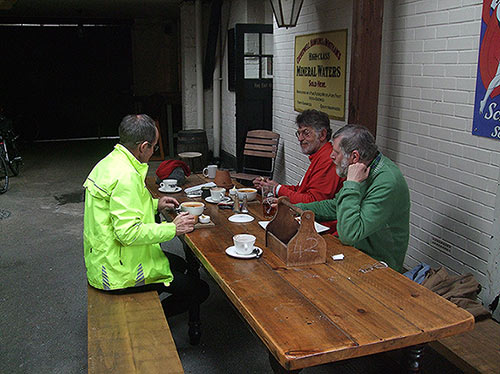 Arthur got us on to a beautiful quiet lane I had only tried once before to the site of an old mental hospital, now flats. We continued by soon taking a cycle path alongside a road towards Fareham. Then it was another new back road up to Portsdown hill. I have done the climb to Portsdown hill on all the other routes and although the riders today did not appreciate it I would say it is the easiest of the climbs. We picked up Lynn near the top at the refreshments van.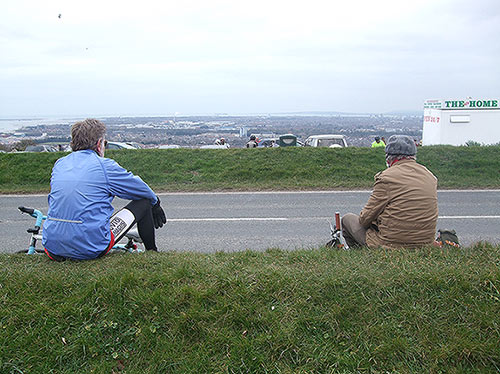 We retraced our route down Portsdown Hill and on to Havant for a tea stop at McDonalds again. Jeff and Paul headed straight back home rather than stop.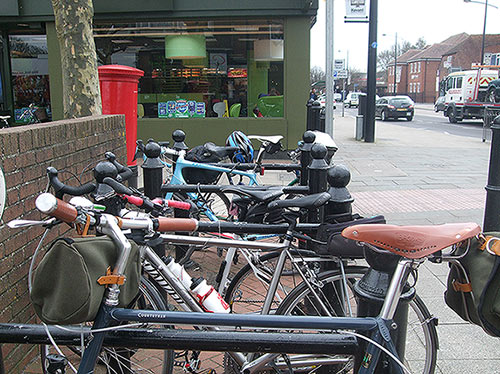 From Havant we retraced our treads of the morning via Westbourne and Woodmancote. Arthur Lynn and Sam went for a second tea stop at Fishbourne Roman Palace Cafe. Bob and I gave that a miss. Mileage from and back to Chichester was 45. My mileage for the day was 58.
My latest picture to be processed is one taken last monday being a macro of a Crocus on a green at the Aldwick Road. Done with 30 images taken at different focus and stacked together.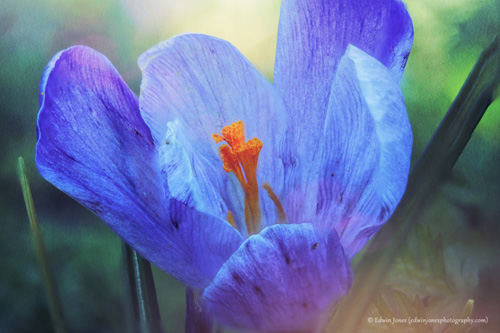 For more details and a larger picture see https://www.flickr.com/photos/edwinjones/25782370301/in/dateposted-public/
Edwin
Posted by RideLeader at 19:08 BST