Sunday 3rd January. Mine Pies Event
This was originally due to be a Mince Pie Ride but with torrential rain and strong winds all morning the ride was cancelled and everybody went by car. Our hosts were Philippa and William at Bracklesham. Alan and Liz gave me a lift. Others attending were Arthur, Lynn, Dave, Jan, Richard, Roy, Freda and Jim. With Philippa, William and David there were 14 in all.
We were treated to a substantial spread including Mince Pies, Profiteroles and Tiramisu. We had to say no to Christmas Cake with insufficient miles. David brought out his toys which kept Arthur amused driving a toy Ferrari.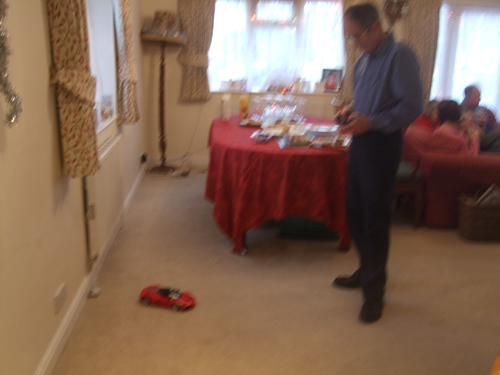 We hope for better weather next weekend with a Saturday Ride to Chichester Yacht Basin and a Sunday Ride to West Marden.
Yesterday I put a picture of the Underground on Flickr and within an hour it was published with a credit and link on The Londonist Website which has a million visits a month.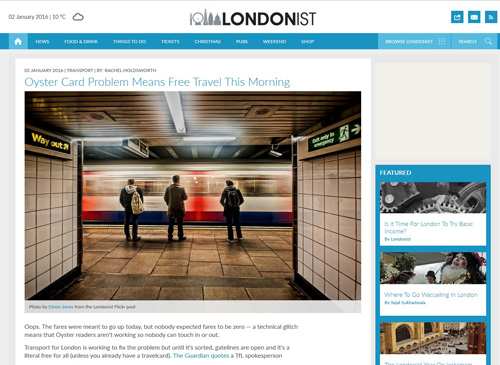 For the original picture and more details see https://www.flickr.com/photos/edwinjones/24095071546/in/photostream/
Edwin
Posted by RideLeader at 16:31 GMT