Sunday 15th February. Ride to Wyevale Garden Centre, Stopham Bridge, Nr Pulborough
We met at Walberton Pond with Rex as the leader and he was joined by myself, Colin and Sam. It was a special day for Rex as it was his first ever Ride Lead. The weather was dry with clear skies to start on the coast but we got low cloud as we went over the Downs. This cleared to sunshine by after lunch. Temperatures were up to a pleasant 10C, almost spring like.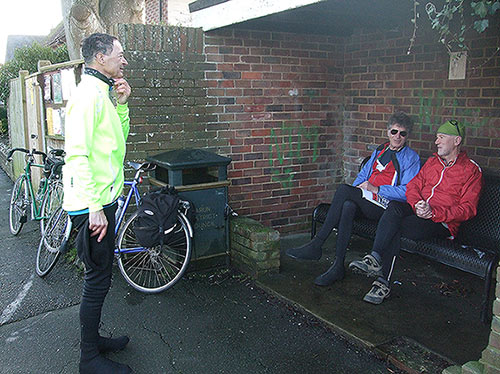 Rex led us over the Downs on the lane via Madehurst up to Whiteways. Then it was along the ridge on the A29 with misty views towards the Arun valley. Amberley could be seen in an isolated patch of sun. After a sharp descent of Bury Hill we took the lane via West Burton and then towards Bignor. As we rode a herd of Deer ran ahead of us in the distance at the foot of the Downs before joining another Herd. I tried taking a picture but they were too distant.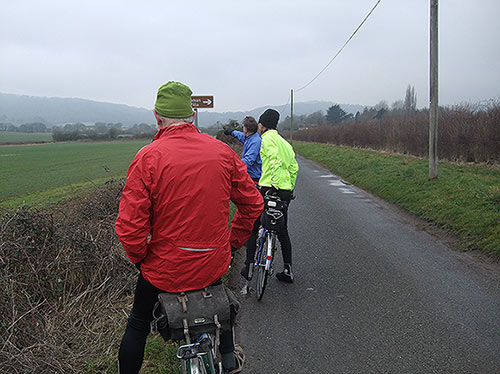 Then it was on via Bignor and Sutton and the lane via Shopham Bridge over the Rother to Petworth and a welcome stop for elevenses.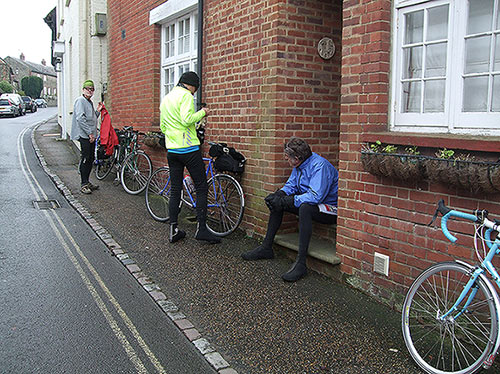 We returned via Shopham Bridge before turning off on the lane via Coates to Fittleworth. Then it was a short way on the main road to the Garden Centre Cafe at Stopham Bridge over the Arun for lunch.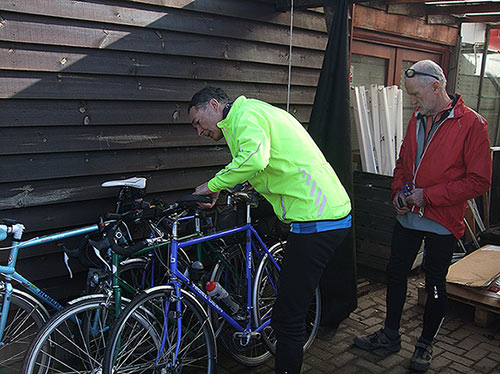 The return was back to Fittleworth and then a stretch of the B-Road south before turning off on a lane and a sharp climb to West Burton.. Then it was over the main road and lanes via Bury to Houghton and down to the Riverside Cafe for tea.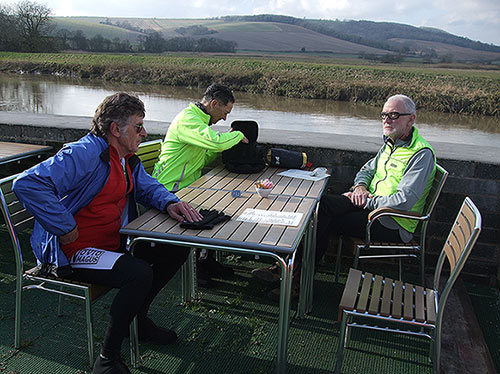 The return was on the usual route via Houghton Hill. Rex provided us with a good pleasant route on a beautiful day. Mileage from and back to Walberton was about 35. My mileage from Pagham was 53.
My latest picture to be processed was of traffic and Bus Trails on Westminster Bridge looking south towards the London Eye.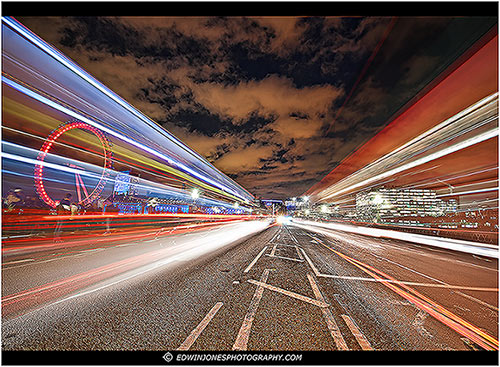 For a larger picture and more details at
https://www.flickr.com/photos/edwinjones/16454699496/
Edwin
Posted by RideLeader at 18:09 GMT
Updated: Sunday, 15 February 2015 18:12 GMT