Morning Only Ride to Emsworth. Sunday 25th January
16 people turned up for Arthur's birthday ride from Chichester to Emsworth. The ride was our first trial of a morning only ride and attracted a few people new to Sunday rides, joining us from the Cycle Bognor group. We even had a tandem join us. And despite the ride being a short one, some people managed an astonishing three coffee stops.
We headed west out of Chichester under the A27 via Clay Lane.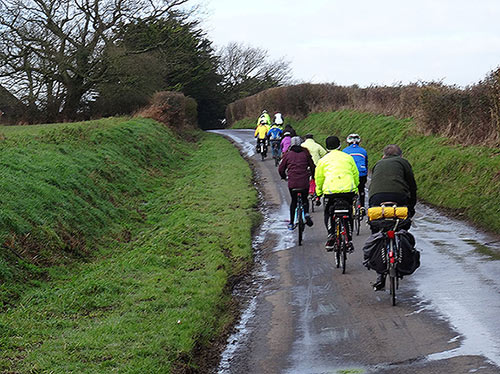 We added an additional stop in at Woodmancote after some mechanical issues (a slipping chain) split the group. After the stop we cycled the few miles on to Emsworth for coffee stop two.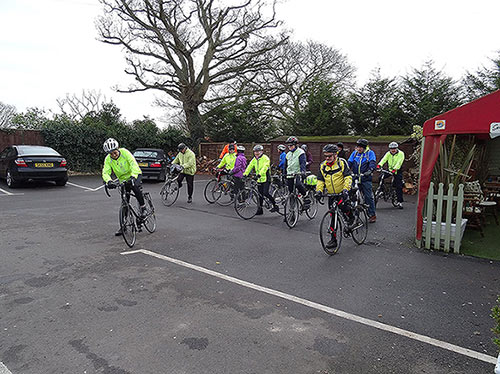 On the way back we came straight down the cycle path along the A259. Some stopped off in Chichester Cathedral for another coffee. Over coffee in Emsworth I had said that one of the things I didn't know how to repair was a broken chain. Just outside Bognor my chain broke and I had to walk the last mile.
The total distance to and from Chichester was around 19 miles.
The route (including my loop to Bognor) is here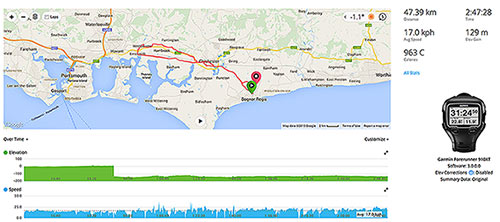 David
Posted by RideLeader at 09:27 GMT
Updated: Monday, 26 January 2015 09:28 GMT