Sunday 3rd March. Ride to East Meon
The weather today was a little warmer than last Sunday managing to achieve the dizzy heights of 7C. The morning was cloudy and dull but in the afternoon the skies gradually cleared to produce bright sunshine for a change.
I was the leader and I was joined at Chichester Cross by Jeff, Sam, Colin (just returned from cycling in Burma) and newcomer on his first ride with us Mark Jones.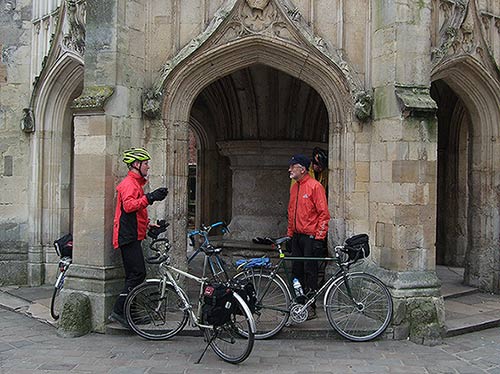 I led the group out on Clay Lane on the South Coast Cycleroute lanes via Woodmancote and Westbourne. Then it was the lane down to Rowlands Castle which was closed due to flooding at the temporary river which crosses the road. We bypassed that on the raised footpath.
Then it was on to the Village Cafe, Rowlands Castle for elevenses and to warm up. We continued via Finchdean which had seen flooding with sandbags piled up. Then it was a lane on to Chalton and the stiff climb up to the crossing over the A3. Then it was up the gradual climb to Butser Hill.
At the top Sam warned Mark of the dangers of the very steep descent with gravel and Potholes. Sam then gave an excellent demonstration of the motto "do as I say not as I do" by flying down and managing a top speed of 46 mph.
It was then a short way on lanes and lunch at the Isaac Walton, East Meon.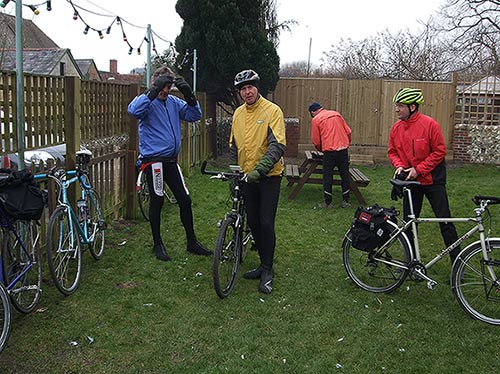 On the way back on a lane out of East Meon I stopped the group for a Photo Shoot beside a beautiful bank of snowdrops.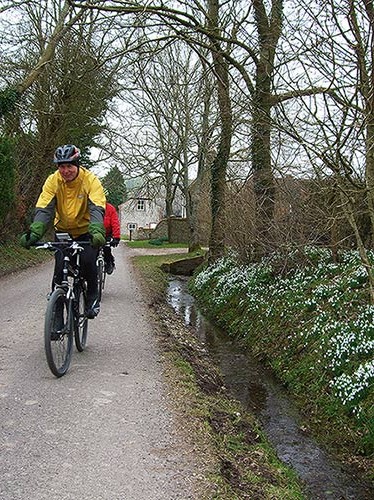 Then it was the quiet lane across to Buriton and up that!! Hill. I stopped at the top and was able to catch a shot of the tail ender looking very unhappy.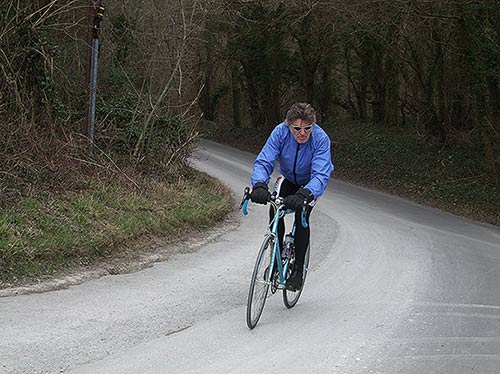 Then it was the long descent and back via Finchdean and then Rowlands Castle for tea . Even the waitress said to Sam "not you again" I did have hidden motives in stopping there again, namely the very large sized Apple Pie and Custard they do there.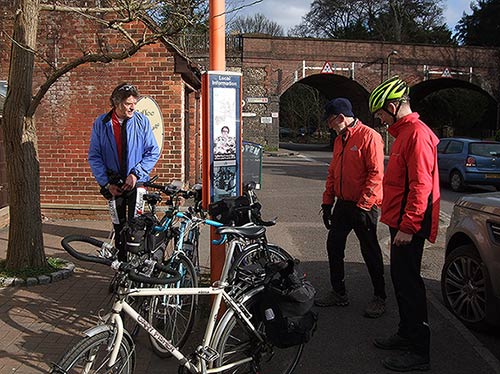 The return was via Funtington and then the lanes via West Stoke and the Centurion Way down to Chichester.
Mileage from and back to Chichester was 45. My mileage from Pagham was 58.
Below are some of my latest HDR photos to be processed. The first is a shot from a viewpoint on Lanzarote with a fisheye lens which I titled Small World. The second is a shot taken on the Northern part of the Piccadilly Line looking down an escalator.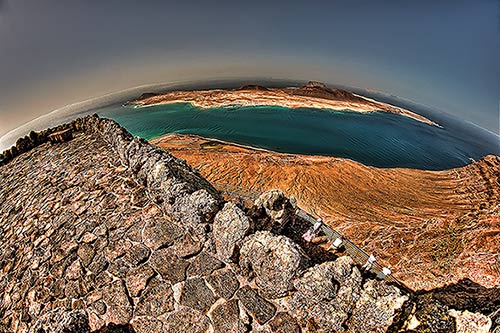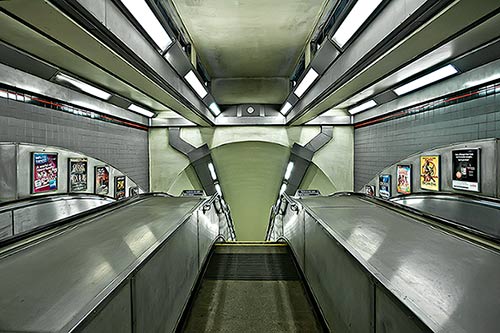 More details at my Photo Blog at http://edwinjonesphotography.com/blog
Edwin
Posted by RideLeader at 19:57 GMT