Sunday 13 April. Ride to The Harrow, Steep
Today it was a beautiful spring day with blue skies and temperatures up to 14C. The NW wind was all there was to add a little chill.
I was the leader and I was joined at Chichester Cross by Sam and Rex. We also chatted to a South Down Velo rider who went off separately.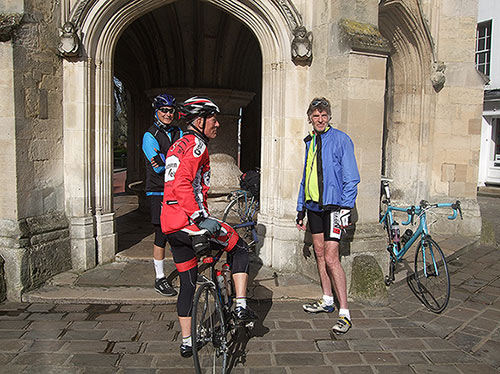 Rex lasted as far as the start of the Centurion way where a twig caught in his mudguard breaking it leaving part of it hanging forlornly from the stays. He decided it was best to head home to Littlehampton.
Sam and I continued via West Stoke. We saw here a Church congregation walking with the choirboys and priest at the front carrying sticks in a Palm Sunday tradition. Further along the lane there was a beautiful field of rapeseed in full flower on rolling hills and in the woods on the other side bluebells were out.
We continued via Funtington and West Marden to stop for elevenses at Compton just as 2 more cycling clubs arrived, one from Farnham. We secured seats in the garden where the shelter from the wind made for a warm suntrap.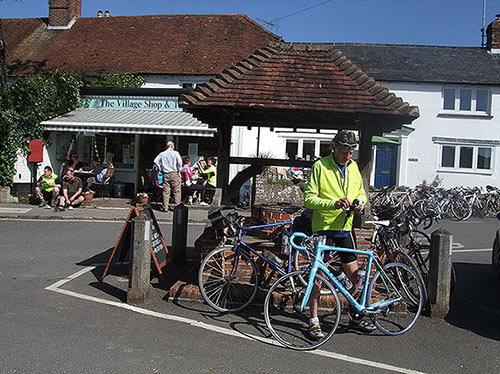 Then it was on via Ibsworth and the climb up through Buriton Woods with the trees just coming into leaf.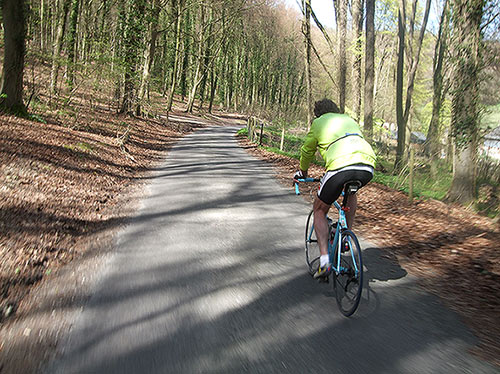 After Buriton it was lanes via Ramsdean and Stroud to stop for lunch at The Harrow Inn, Steep. The Pub is well known for its generous portions, Sam had an enormous bowl of soup and I had a sandwich.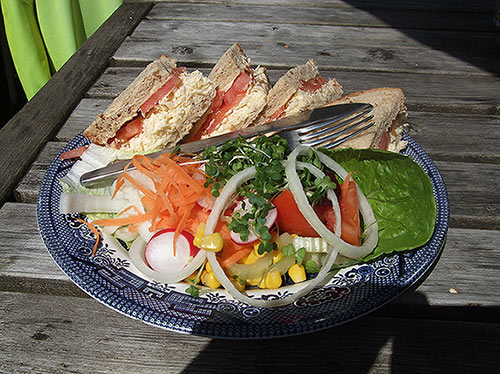 The return route took us via Sheet and the edges of Petersfield. Then it was some lanes via Goose Green and Quebec. Luckily the Sussex versions are closer than their better known counterparts. We continued on a lane to Nyewood. Then it was another lane to Dumpford. This lane had until a few weeks ago been closed due to fooding. We saw a field where the soil had been washed across and water flowed down the lane leaving a lot of gravel and sand behind.
We continued on lanes via Elsted Marsh and Didling to Cocking to stop for tea at The Moonlight Cafe and another warm suntrap.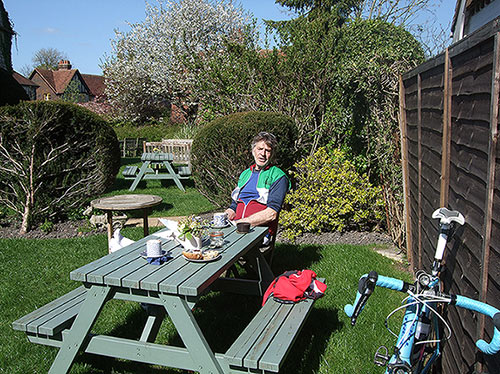 The return was up Cocking hill, down to Singleton and the Centurion Way back to Chichester.
Mileage from and back to Chichester was 53. My mileage from Pagham was 64.
My latest HDR pictures to be processed are first a sunset view of Tower Bridge.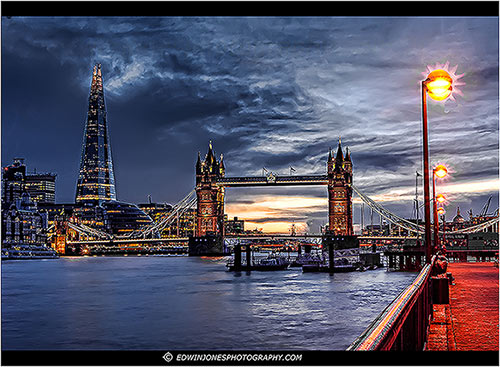 For more details and a larger image see https://www.flickr.com/photos/edwinjones/13687307693/in/photostream/
Next a view from a escalator coming up Canary Wharf underground, a futuristic image I call "Emergence"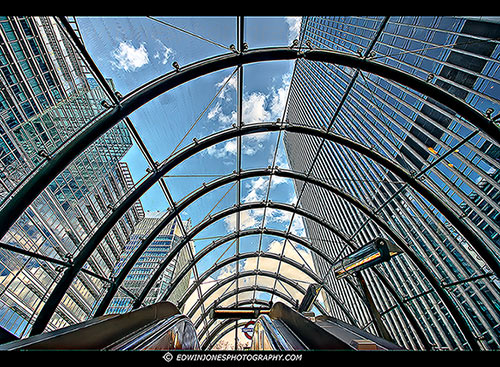 For more details and a larger image see https://www.flickr.com/photos/edwinjones/13754032943/in/photostream/
Edwin
Posted by RideLeader at 19:40 BST