Sunday 16th March. Ride to East Wittering
A beautiful warm day today with cloudless blue skies all day and light winds. There is something about a sunny day with a totally flat short ride with maximum cafe stops which brings out the largest numbers.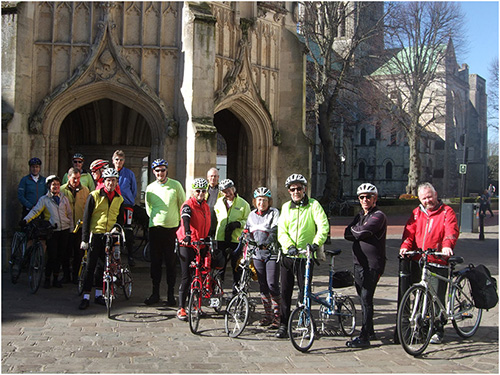 Arthur was the leader and 16 in all met at Chichester Cross with another joining after a mile so 17 out on the day. Left to Right in the picture there was newcomer Russell Sopp, Liz Tyler, Alan Tyler, Richard Carlisle, Brian Wey, Martin Hines, Sam Roberts, Harvey Probert, Jan Bambridge, Ian Meeks, Avryl Bavister, Linda Myaan, Arthur Smith, Zeffy Myaan and David Sinclair. I was taking the picture and Keith Dodman joined us later.
We headed out on West Street and then down Appledram Lane. Then it was down the Salterns Way track, dried out now, to Chichester Yacht Basin for elevenses.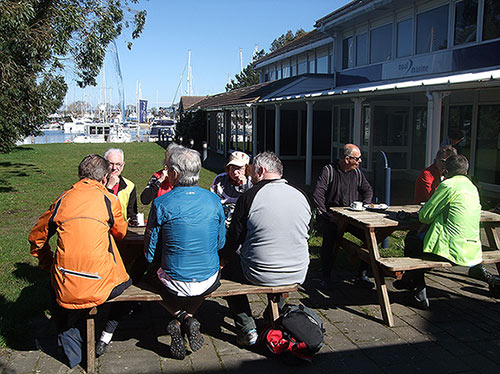 After the welcome break in the warm sun we took the footbridge over the canal and lanes among the daffodils to Birdham Pool.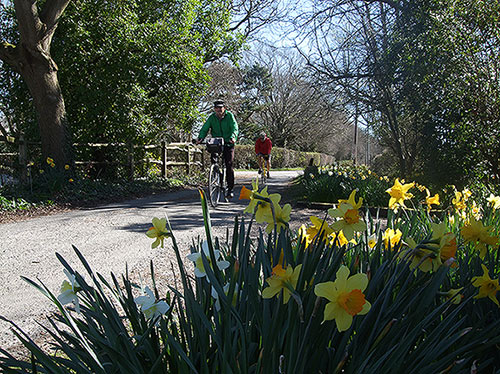 We continued on lanes and tracks following the Saltern's Way cycle route to West Itchenor. Then it was on a back lane down to East Wittering and lunch at The Boulevard Cafe. 3 of us took our sandwiches to the beach where the sea was calm and there was a clear view of the Isle of Wight.
After lunch we took lanes towards Earnley but our progress was obstructed by a Road Closure due to the construction of a very large concrete culvert. We were just able to get through with the bikes.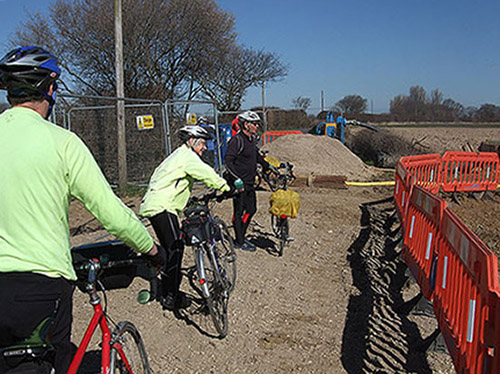 We continued on lanes via Highleight before briefly taking the main Selsey road before heading across to Yacht Basin where we stopped to watch some boats coming in through the Sea Lock.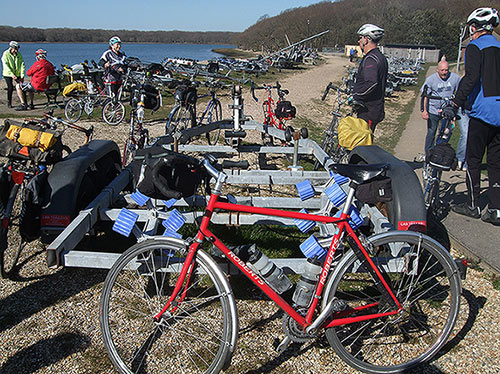 Sam did his best to look very cool.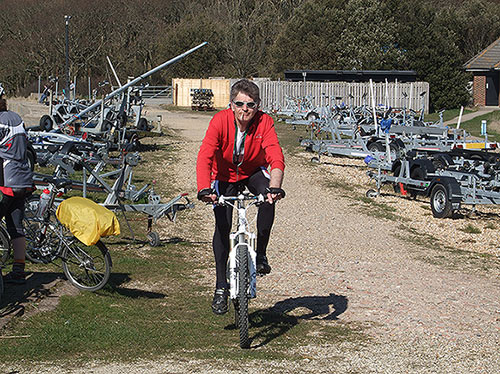 Then it was back on the Salterns Way and Appledram Lane to stop for Tea at the Roman Palace Cafe.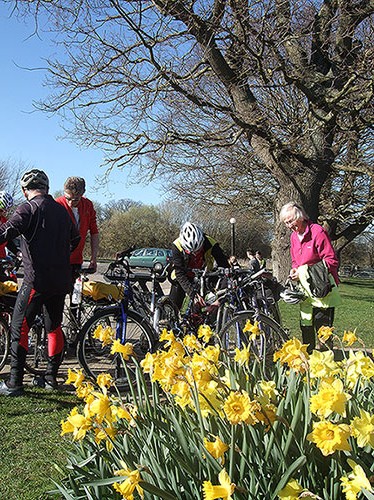 Mileage from and Back to Chichester was about 25. My mileage for the day was 35.
Below are my 2 latest images to be processed. The first is a pillar at the refurbished Blackfriars Station.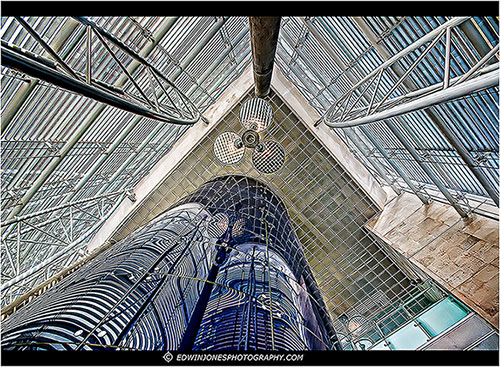 More details and a larger picture at http://www.flickr.com/photos/edwinjones/13081423515/in/photostream/
The next was taken at Birdham Churchyard during last Wednesdays Clun Ride when I took my SLR and diverted briefly before lunch.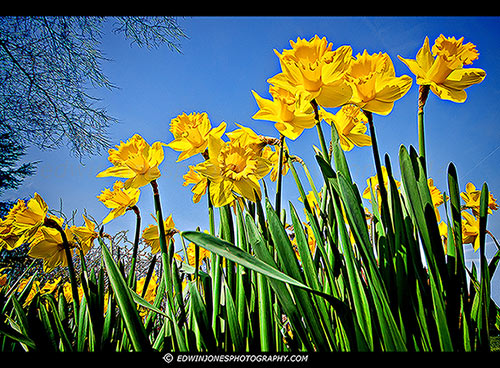 More details and a larger picture at http://www.flickr.com/photos/edwinjones/13142638565/in/photostream/
Edwin
Posted by RideLeader at 20:20 BST
Updated: Sunday, 16 March 2014 20:27 BST