Sunday 7th April. Ride to Nutbourne for Freewheel
The weather today started cold but was sunny with light winds and reached the dizzy heights of 11C.
Gill was the leader and was joined only by Sam for the ride to Wiggonholt to meet the other West Sussex Groups for elevenses. I was not fully recovered from my virus/cough so opted to shorten the distance and miss out the hills by taking a train to Amberley.
Sam needed to be back early and Gill also opted to head back from elevenses.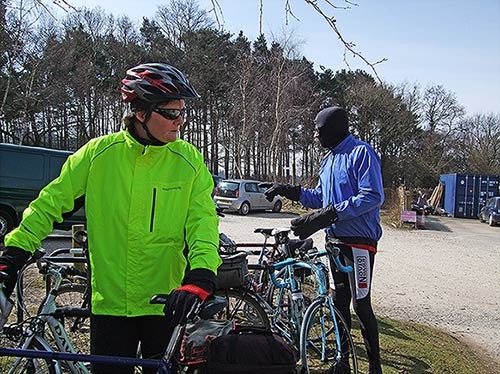 The rest of the riders from Arun Adur and Horsham and Crawley rode together from Wiggonholt.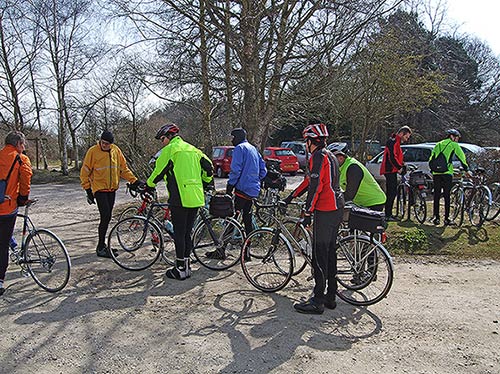 The ride took us via Nutbourne to the top of the hill for the freewheel start.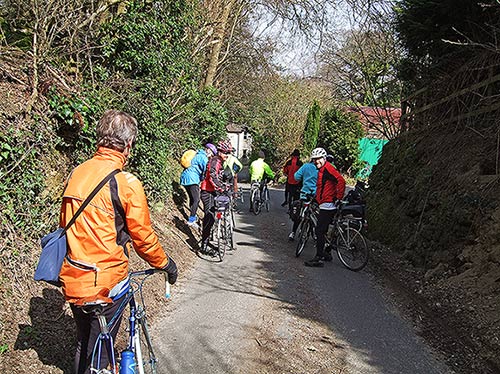 The organiser Richard went down first to check on positions. I went down second to be ready for pictures.
A few pictures follow.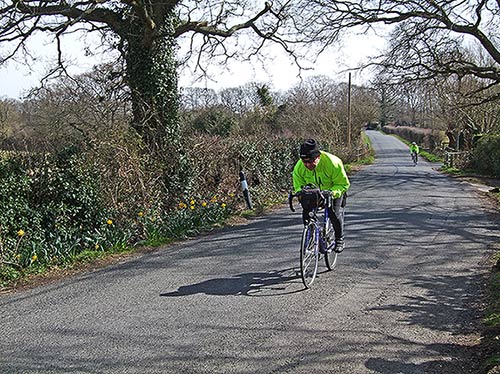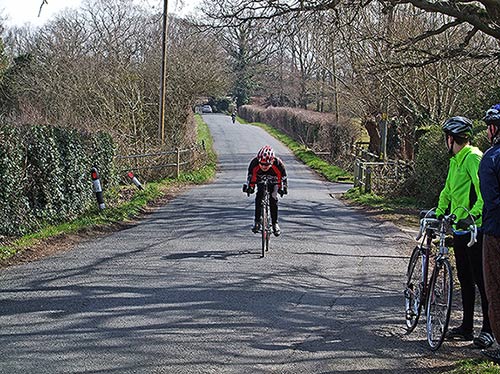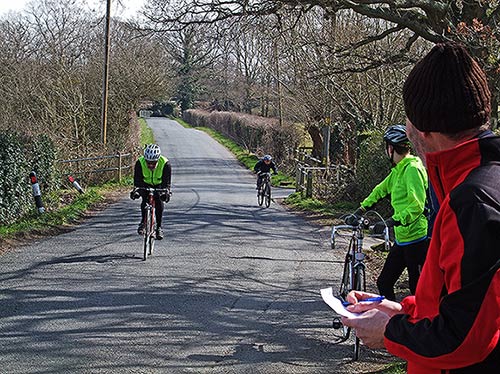 In the end the first 3 were well ahead of everybody else. First place was John Clark and second John Veight both from Horsham Section and both on the right in the picture. 3rd
place not in the picture was Paul Price from Arun Adur.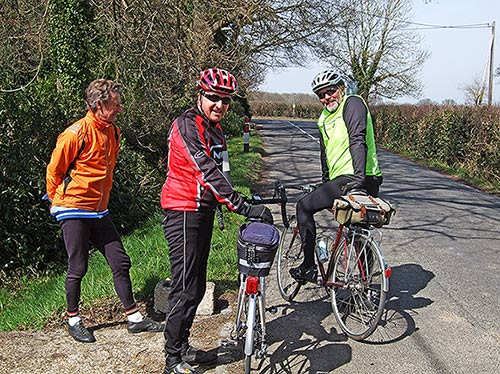 I think I came 4th. Christine riding with Arun Adur easily achieved best Lady being the only Lady taking part.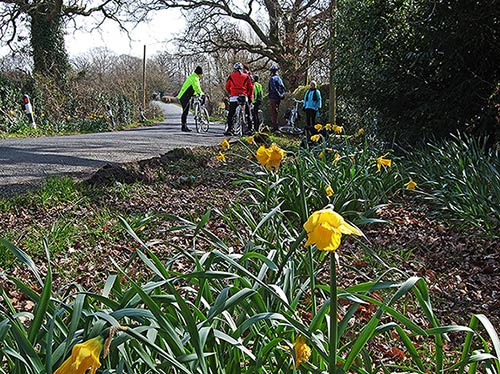 There were 6 taking part for Horsham, 5 for Arun Adur and 1 for Bognor Chichester so for the DA Events Points Competition we fell at the first hurdle.
Lunch was at the Rising Sun, Nutbourne where in felt quite warm in the garden out of the wind and in the sun.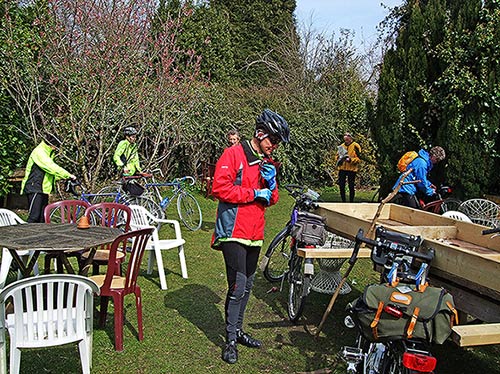 Despite using the train my mileage for the day was 20.
Edwin
Posted by RideLeader at 17:08 BST
Updated: Sunday, 7 April 2013 17:14 BST