Sunday 30 December. Ride to East Wittering
For a change today was dry with some sunshine with temperatures up to 10C. Evidence of recent deluges was clear as I rode up the Pagham Road. The picture shows the overflow from the Lavant flood relief scheme.
Arthur was the leader and there was a good turnout. Joining the ride were myself, Sam, Richard, Graham, David, Alan and Liz. Avryl joined us at elevenses so 8 out on the day in all.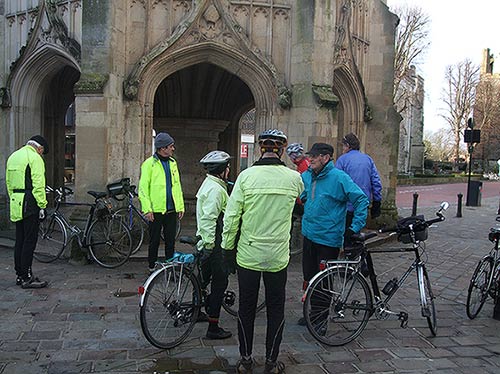 Arthur led us out from Chichester along West Street and then along Appledram lane. We kept to the road as the Salterns Way path was flooded. More flood and mud avoidance followed as we took the main road before turning off to Chichester Yacht Basis to stop at the Cafe for elevenses.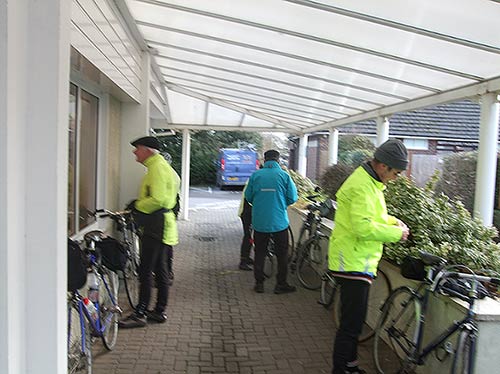 Alan and Liz and I turned back after elevenses for a half day ride. Arthur led the rest via Birdham to stop for lunch at the Boulevard Cafe, East Wittering.
My mileage for the day from Pagham was 21 miles.
Next a few more HDR pictures. The first one is of a Christmas lights scene at Canary Wharf. The second is a shot of Bath Abbey taken with a fisheye lens.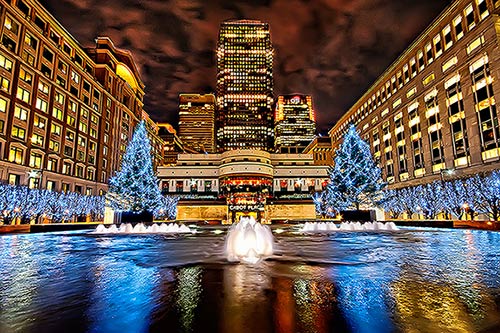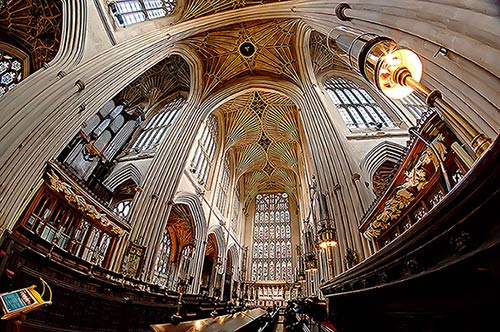 More details at my Photo Blog at
http://edwinjonesphotography.com/blog
Edwin
Posted by RideLeader at 14:13 GMT