Sunday 2nd August. Ride to DA Picnic at Wisborough Green
The weather was a hot summers day with a SE wind and sunny all day.
I was the leader and I was joined at Walberton Pond by Sam, Russell, Harvey and Colin. We were joined briefly by Roger later in the ride and Chris joined us at lunch and for the ride back while Alan and Liz joined us for lunch so 9 out in all at various times.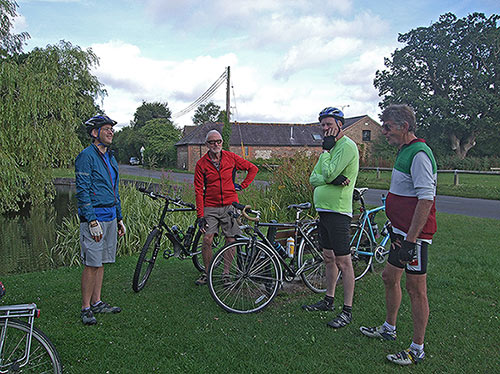 Colin left us for the morning to take an offroad route to lunch. The rest of us headed out via Aldingbourne to Eartham. Then it was along the main road for a while before the sharp descent of Duncton Hill and then on lanes via Barlavington and Shopham Bridge to stop for elevenses at Tiffins, Petworth.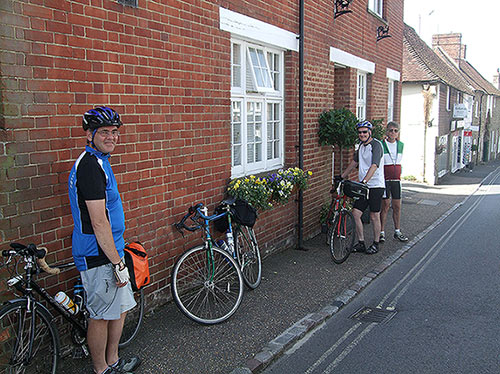 Then it was north via Balls Cross and as we were running a little early I took them on a loop towards Ebernoe coming out near Kirdford. Then on to Wisborough Green and a picnic on the Green. We were joined there by 5 from Horsham Crawley and 2 from Arun Adur so with our 8 a total of 15 at the picnic.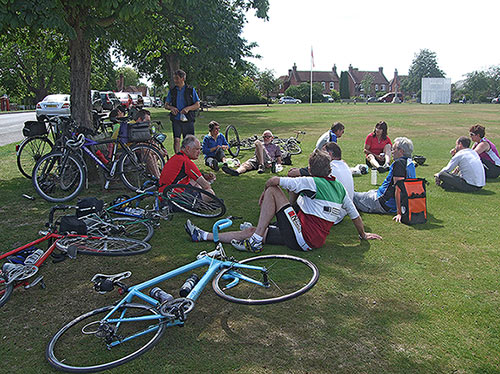 For the return we headed back to Kirdford and then up a gradual hill towards Flexham Park.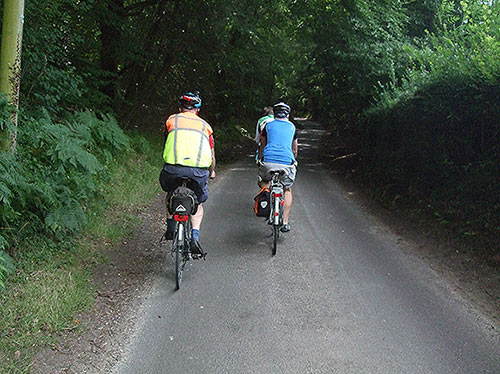 Then it was down to Byworth and back to Shopham Bridge and a lane towards West Burton with a hill to tackle first. At the top we were just commenting about a sign and how one would know the dogs were loose when they duly arrived and made their presence loudly known.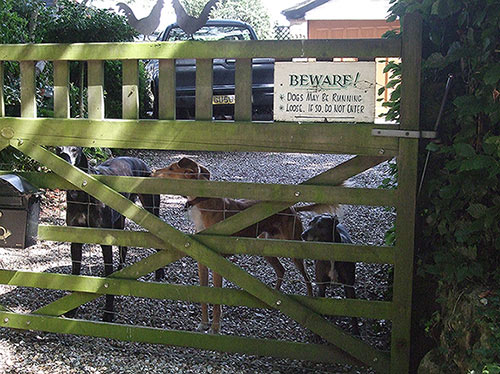 We headed across via Bury to Houghton and then up the Khyber Pass route with some beautiful blue skies as we climbed.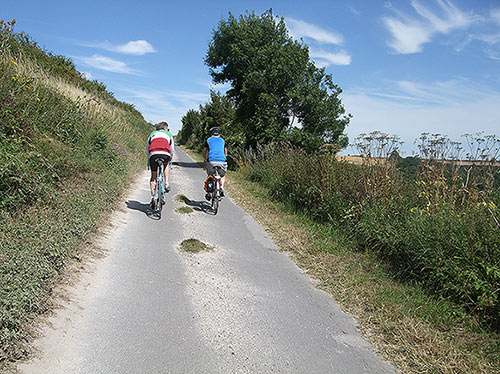 When the track started it had a much better hard packed surface for half of it. After descending via Burpham we had a another doggie encounter with a fair degree of baying.
Russ headed back to Littlehampton while the rest of us continued to Arundel and a tea stop at the Putting Green Cafe. For me it was the usual large portion of Apple Pie with scoops of Ice Cream. We headed back via Ford Lane and Yapton.
Mileage from and back to Walberton would have been about 53. My mileage from Pagham was 69.
A few pictures to follow from my trip to northern France. The first is Froome chased by Contador on the Cobbles. The second is a shot of Tony Martin on a corner near Dieppe and the third is one of the teams on the Team Time Trial.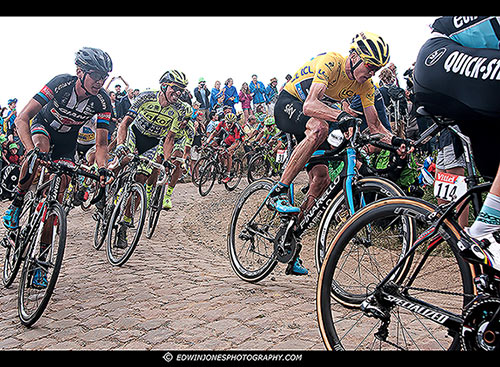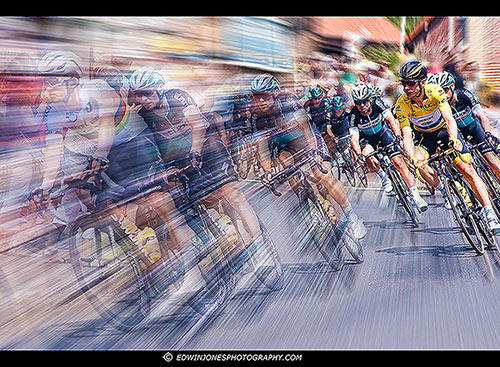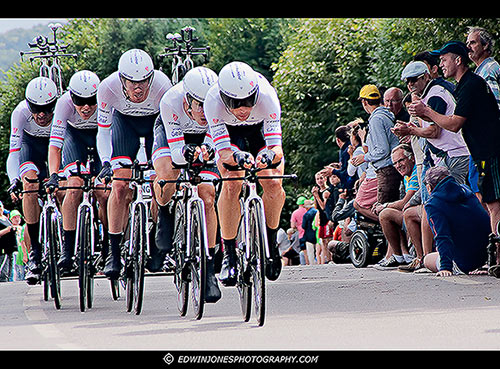 For more details see https://www.flickr.com/photos/edwinjones/19552428939/in/dateposted-public/
Edwin
Posted by RideLeader at 20:46 BST